Midterm elections approaching amid intense campaigns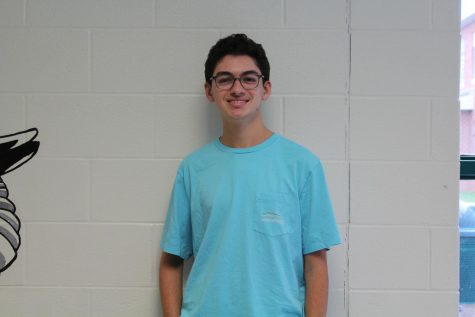 More stories from Noah Katcher
With the political storm in Washington in the wake of the confirmation Supreme Court Justice Brett Kavanaugh, this year's midterm elections will be the chance for people from coast to coast to make their voices heard.
Every two years, the nation dives into midterm voting season: a time when the American people decide the shape of their country for the next several years. During these elections, the entire House of Representatives and one-third of the Senate are up for reelection, along with state officials.
According to Vox, nearly 80 million Americans choose not to vote in midterm elections. Over the past few election seasons, many Americans don't think voting is important anymore, according to NPR. However, WJ students have different views.
"I think it's important to vote because by voting you are voicing your opinion and letting the government know what you think should happen," senior Ally Holden said.
Voting can be more important than one might think, and it can really sway election results. Even if people cannot vote in this election, everyone can still register to vote on www.vote.org.
In the wake of Justice Kavanaugh's confirmation, the House and Senate have become divided with partisanship becoming more polarized. Although Senator Susan Collins of Maine isn't up for reelection this year, her vote to confirm Justice Kavanaugh might have impacted her future in the senate. Vox also reports that voters in Maine have set up a fundraiser for whoever her opponent might be, and they have already raised three million dollars for that candidate.
When Scott Pelley questioned Senator Collins on 60 Minutes about her future in the Senate and how her decision might negatively impact her in her home state of Maine, Collins recognized the fact that she may lose her seat in the coming years, but thinks she made the right decision.
"I did not try to weigh a political calculus to this decision. It's too important for that. I just had to do what I think is right," Senator Collins said.
Political experts are predicting that former National Security Advisor Susan Rice will run against Collins in the 2020 election.
People elect their Representatives and Senators to make decisions on their behalf, and when the voters and constituents are not happy with the decisions their politicians are making, they have the opportunity to make a change.
"The chosen Representatives' actions affect everyone and the effect lasts for a long time," senior Hannah Johnston said.
Locally, democrat Mark Elrich, republican Robin Flicker and independent candidate Nancy Floreen are battling for the Montgomery County Executive seat. These candidates had a heated debate on October 1 where they disagreed on infrastructure improvements along with business growth. County Executives will be on the ballot along with Senate and House of Representatives candidates on November 6.
During the 2016 election, Republicans won the majority of the House of Representatives, Senate and the presidency. Democrats are determined to win back the majority in both the House and the Senate, and have been running persistent campaigns against Republican incumbents in many districts.
One campaign that is taking place near WJ is the battle over Virginia's 10th Congressional district. Currently, incumbent Barbara Comstock is losing to Democrat Jennifer Wexton. Over the past week, television advertisements have gotten heated as Wexton accused Representative Comstock of producing a fake ad where Comstock stated that Wexton advocated for higher highway tolls.
WJ students have been paying attention to these campaigns and are making predictions for the upcoming election.
"The Democrats have enough motivation now… they'll probably take back the House [of representatives]," senior Claire Knystautas said.
Midterms will take place on November 6 as the nation will watch to see if the Democrats can rally and bring the "blue wave," or if Republicans will take the win once again.
Your donation will support the student journalists of Walter Johnson High School. Your contribution will allow us to purchase equipment and cover our annual website hosting costs.
About the Contributor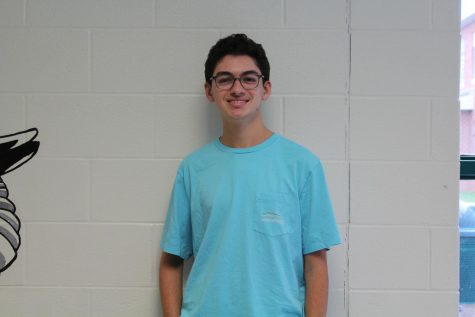 Noah Katcher, Business Manager
Senior Noah Katcher is extremely excited to join The Pitch as a Business Manager this year. Noah took Journalism 1 last year and is excited to be part...