How much do teachers' political views influence students?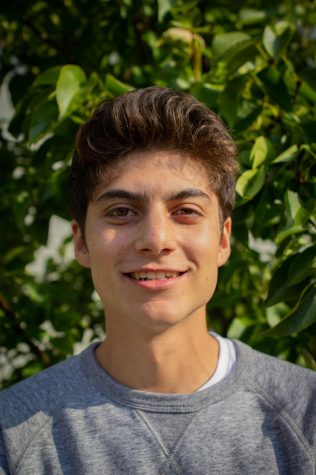 More stories from Austin Mucchetti
Society has a massive influence on young minds. Whether it's down to location, family influence or public opinion, people's surroundings usually help shape their political views. Teachers are in a position where they are given the chance to educate the younger generation every day to prepare them for the future. In some classes themes arise which can incite discussions revolving around political issues. But to what extent can teachers go to share their own opinions rather than teaching objectively, and how does this impact students?
At WJ, the trend seems to vary. Junior Tom Kesey has a teacher who frequently shares his opinions with students but Kesey doesn't seem to mind.
"My teacher often brings up politics during class, but I share all of his views regarding current events so I have no problem with it. I would understand if some people found it annoying," Kesey said.
WJ teacher Joseph Martin teaches Honors Modern World and is often tasked with teaching topics that revolve around politics. He doesn't necessarily believe it's good or bad to present political opinions in the classroom, but explains it's important that teachers focus on the facts.
"It's good for teachers to model how to navigate [discussions about politics], but at the same time they have a responsibility to present information in an unbiased way," Martin said.
Martin personally doesn't like sharing his own political opinions to his whole class, but thinks it can be beneficial when speaking to just one student.
"I'll do it individually because I feel like it gives me more of an opportunity to clarify my position, but when it's in front of a class or becomes part of a discussion I'll share my experiences as a way to kind of 'pivot' or turn the discussion in different directions but I won't necessarily share my opinions to to help propel class discussion. That's more of a one-on-one or small group thing," Martin said.
Others, such as junior Mackenzie DiLima, have had teachers who allow political views to interfere with their teaching and directly impact students' academic achievement.
  "I have had a teacher fully admit to me that she graded a particular student harder than for other students because she disagreed with his political beliefs," DiLima said.
This is where the issue takes a turn for the worse. Teachers are known for dropping subtle hints from time to time, especially near big elections, but taking personal opinions into account when grading students puts some above others and can harm the learning environment.
Speaking on the issue, DiLima voiced additional concerns.
"I think it's bad because they pressure students to show a certain side to get the teacher's approval, especially when it may influence their grade," DiLima said.
Senior Julia Collins was faced with a similar situation.
"One of my teachers would put what was going on with Trump that day on the Promethean board. If someone didn't agree he would ridicule them," Collins said.
As with DiLima, the teacher in this situation is influencing students to doubt or change their opinions to match their own. Although in other social settings this type of behavior, though most likely frowned upon, would be acceptable, it becomes controversial when coming from a teacher because students look up to them to hear and believe facts, not opinions. With students divided on the issue, it seems that their own views decide whether they have a problem with their teachers sharing their opinions.
About the Contributor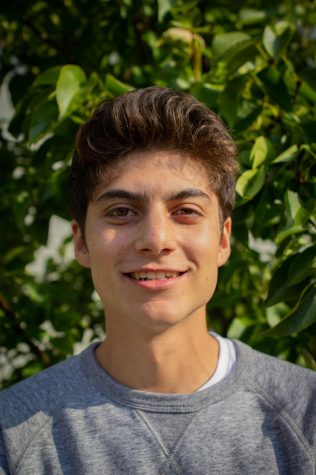 Austin Mucchetti, Copy Editor
Senior Austin Mucchetti is excited to be returning for his second year with the Pitch, this time as Online Copy Editor. In addition to writing for the...