Pete Buttigieg announces Presidential bid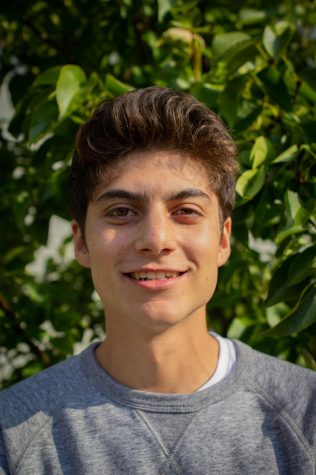 More stories from Austin Mucchetti
In a packed 2020 Democratic field, a young Midwesterner has grabbed the spotlight, seemingly coming out of nowhere. With the race heating up, newcomer Pete Buttigieg recently announced his official 2020 Presidential bid. The 37 year old mayor of South Bend, Indiana, is a unique candidate in many ways: he would be the first openly gay and the youngest ever president. Buttigieg is currently serving his second mayoral term, was a member of the US Navy for 8 years and had a 7-month deployment to Afghanistan while in office, is a Rhodes scholar and speaks 8 languages. Although some see Buttigieg as inexperienced, these accomplishments alone already surpass our current president's political and military experience.
Junior Jacob Coffey has mixed feelings about Buttigieg's ideas but respects what he has been able to accomplish in such a short amount of time.
"While I don't completely agree with Buttigieg's policies, I am all for what he stands for. He currently isn't ahead in the polls but he's doing far better than anyone thought a 37 year old mayor from South Bend could do. Anything can happen," Coffey said.
Buttigieg has an interesting edge over the other candidates, in that before his rapid rise in recent weeks, he was widely unknown. Most candidates have had their teams do research for years to uncover dirt on each other and are already widely known in the political landscape, and as of now there seems to only be one major story being used against him. Mainstream news outlets have covered the story of how Buttigieg fired South Bend's widely respected first black police chief, Darryl Boykins, in 2012. The decision came after Boykins was under fire for improperly taping phone conversations of two senior white police officers who he claimed had used racist language, including towards him. It's the first legitimate roadblock for Buttigieg but could end up being a good test of how he handles criticism.
Buttigieg's ability to lead the country at such a young age has been scrutinized by some, but he tends to nonchalantly assert that this will only help him solve the problems that millennials and Gen Z-ers face as he is able to see things from their perspective.
"He is an exceptional candidate and I would love for him to win. However, it might be difficult to win certain people over due to his age and him being relatively inexperienced," junior Tom Kesey said.
Having already been featured on the Ellen Show, the Tonight Show with Jimmy Fallon and the Late Show with Stephen Colbert, Buttigieg has been able to get his message out to millions, a move that has seen his following grow rapidly. His calming demeanor and generosity towards others have made him stand out in a pack of top Democrats, including Joe Biden, Bernie Sanders and Elizabeth Warren. Some of his priorities lie in finding solutions to climate change, which he believes is a national security threat, implementing universal background checks on gun owners and creating a pathway to citizenship for undocumented immigrants, although he hasn't been as vocal as other candidates when it comes to identifying his plans of action.
The question now lies in whether Buttigieg can handle the brutality of an entire presidential campaign. To survive a presidential primary, you have to be able to take a punch and give a punch. It might be too early now to tell if Buttigieg will make it through the full stretch. But whether that happens or not, it still seems like he has a bright future in the Democratic Party.
About the Contributor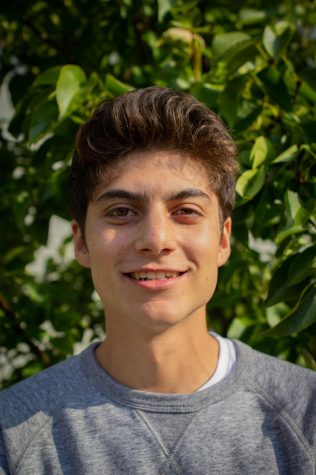 Austin Mucchetti, Copy Editor
Senior Austin Mucchetti is excited to be returning for his second year with the Pitch, this time as Online Copy Editor. In addition to writing for the...