Newseum set to close after 2019 due to financial trouble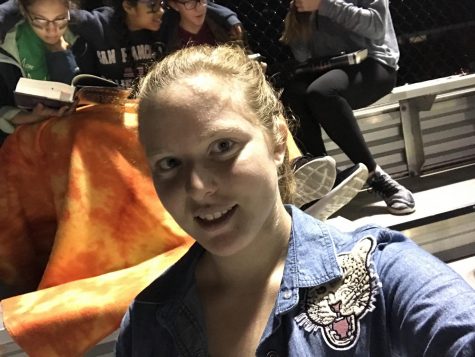 More stories from Hannah Markov
A D.C. based interactive gallery devoted to promoting the five freedoms of the First Amendment will be closing at the end of the year. The Newseum, located on Pennsylvania Ave. NW, was founded to honor the history of journalism. After about 11 years of financial troubles, the building is set to be sold to Johns Hopkins University for $372.5 million.
"I think it overlaps with a lot of other museums that are already in D.C., like the portion of the Spy Museum and the FBI exhibit," senior Lucille Bangston said. "I did think it was interesting to look at perceptions, and I thought it was really focusing on how these historical events that we've heard so much about were perceived in their time. It's a really interesting and nuanced way to look at history."
For the past three years, the freshman APEX class has gone on a field trip to the museum, as a supplement to their First Amendment studies in AP Government. English teacher Janelle Ryan, who runs the trip, is considering taking the students to the National Museum of African American History and Culture instead, since she's not certain the Newseum will find another location.
"We have had the opportunity, each time that we visited, and it will happen this year too on our last visit, to have an instructional program on the First Amendment, and then we also do a second instructional program on the news media," Ryan said. "In government, of course, students are looking at court cases that relate to civil rights, so [The National Museum of African American History and Culture] would be a really important museum for us to see. I do want to contact them this year to see if we might schedule something."
Among its exhibits the Newseum maintains a section of the Berlin Wall, a permanent 9/11 gallery with artifacts and a Pulitzer Prize Photographs display. It also recently added "Rise Up," an exhibit exploring the Stonewall Riots and the modern LGBTQ rights movement in the United States.
"It's really a shame because the Newseum promotes awareness of our surroundings and history among the population," junior Adele Pasturel said. "It's especially important in this day and age with so much false information running around to have reliable sources of information."
The gallery's "Today's Front Pages" will continue to be displayed after the museum's closing, and a 15% discount on tickets is being offered until then.
The museum has welcomed close to 10 million visitors since its opening in the district. After December 31, all of the museum's works and artifacts will be placed temporarily in a facility at America's Square at 300 New Jersey Ave. NW where they will be looked after, but not looked at. The Freedom Forum, which is the parent organization to the Newseum, will continue to host events and programming from the interim location, while in the meantime searching for a permanent home with museum space.
"These educational efforts are needed now more than ever and that critical work will continue online and through public programs in Washington, D.C., and around the country," the Newseum said in an online statement.
Your donation will support the student journalists of Walter Johnson High School. Your contribution will allow us to purchase equipment and cover our annual website hosting costs.