Brooklyn sensation Pop Smoke tragically murdered
More stories from Simon Weiderkher-Mota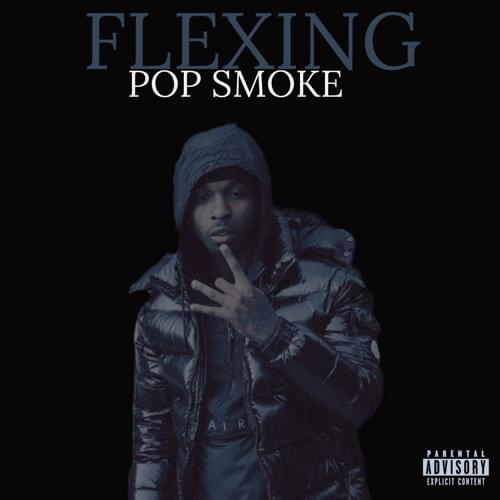 Aspiring rapper Pop Smoke, 20, was shot and killed in his Hollywood Hills home on February 19 in an alleged home invasion. According to law enforcement, two men in hoodies and ski masks broke into Smoke's home at 4:30 a.m. firing multiple shots, fatally wounding the New York-based rapper. While the motives behind the killing are currently unknown, the rapper, in celebration of his recent success, posted the address of his home in an Instagram story one day prior to his murder, which may have been a factor in his tragic death.
Smoke, who's birth name reads Bashar Barakah Jackson, was an up-and-coming rapper who had already appeared on songs with solidified rap stars such as Nicki Minaj, Lil Tjay and Travis Scott. His second mixtape "Meet The Woo, V.2" recently peaked at number seven on the billboard 200 chart.
Despite boasting a relatively small discography, Smoke's death left a good deal of impact across the Walter Johnson community, with many saddened to see such a young talent have his career cut short.
"Pop Smoke was only just getting started. Being only 20, he had the potential to be great. It's really sad to know that another young artist of my generation is gone forever, especially because we'll never be able to see his full potential. 2020 was supposed to be Pop's year," junior Kobe Villordo said.
Some students felt the late rapper's death was telling of where society is as a whole.
"I think his death is very reflective of society's envy and the willingness to do terrible things," senior Eric Meyers said.
His death also came as a shock to some of his peers in the music industry, with Minaj posting a tribute on Instagram hours after news of his death broke out.
"The Bible tells us that jealousy is as cruel as the grave. Unbelievable. Rest In Peace, Pop," her caption read.
While the late rapper's abrupt passing has truly shocked a good portion of the community, not everyone is convinced that the general reaction to his passing is genuine.
"I'm sure Pop's death was super shocking and truly painful to his fans and those close to him and regardless of whether you know him, I think we can all give sincere condolences for any life lost that young. My problem lies with those who take it a step further just to be 'in on it'. Looking at my feed today, you would be led to believe that nearly everyone I know is an avid supporter of the man, with all that they've posted, But in the preceding six months not even a mention of his name. Obviously people can still appreciate the art, I just ask that they don't feign interest in him in attempt to follow the crowd. That's just somewhat disrespectful to his memory," an anonymous African-American senior said.
Smoke's death has continued an unfortunate trend of young rappers passing prematurely, with once prominent rap star, JuiceWRLD, having died just three months prior.
According to his Instagram account, the rapper was getting ready to go on his "Meet The Woo Tour" and had already sold out some of his shows.
Your donation will support the student journalists of Walter Johnson High School. Your contribution will allow us to purchase equipment and cover our annual website hosting costs.
About the Contributor
Simon Weiderkher-Mota, Staff Writer
Simon, A.K.A Bean, is a senior staff writer for the pitch. Often referred to as "bigboy" by his peers, Simon is known to be a big bundle of mass. Outside...