Tribute to Mr. Bos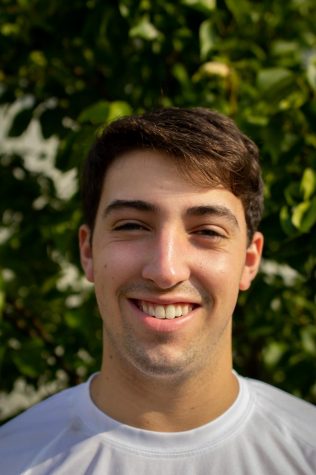 More stories from Jack Linde
When I think of Mr. Bos I think of the man who was not just a teacher but someone who was an inspiration and really cared about his students. Mr. Bos was the definition of what you would want in a teacher. Someone who is passionate, energetic, and caring. It was clear from the first day of class that he was a man who loved literature and he didn't care what anyone else thought. There was just something special about watching him get fired up over King Lear or Tess of the D'urbervilles. No matter how he was feeling he would try to get everyone in the class talking and interested in the book we were reading. While sipping his brisk iced tea he would explain the significance of what some would think are very small, unimportant details and really show how it connected to the book as a whole. He would go out of his way to help us connect events from 300-400 years ago to the lives we were living today. For me, and I am confident many others, this method helped us understand the books much better.
Mr. Bos was also someone who truly cared about his students. He wanted to make sure you knew what was going on in the book. If you were out a couple days he would take the time to ask if you were doing alright while maybe making a joke to cheer you up. He would then thoroughly catch you up on whatever you had missed and be extremely clear about when things were due and how the assignment was to be submitted. I remember most of his classes focused on him listening to our interpretations of what was going on and adding things here or there as sort of things to consider. He often used one of his favorite lines, "I'm not going to tell you what to think, that's for you to decide," to do this. He didn't force us to feel or think in a certain way; he just wanted to help us understand where the author was coming from and how our thoughts related to that. I believe this was mainly because he wanted us to be prepared for college level lit classes and beyond where they don't spoon feed you the information. He often referenced literary critics' views about a certain passage in a book and their take on it to help us clarify our thoughts as well. Finally, he had a few lists he would have us write down that provided us with tips for writing in high school and beyond. My favorite of these lists being writing rules or writing rules! He would make that joke every time he added a tip.
Above all, Mr. Bos wanted us to think for ourselves, understand what was going on in the text, and be passionate while doing it. Each day everyone came to class excited and ready to give their opinions on whatever we were reading. Unlike most teachers, Mr. Bos would accept a differing opinion and actually consider the validity of it instead of shrugging it off like it didn't matter. Many times students would get into peaceful debates about the meaning and interpretation of a text which everyone could tell Mr. Bos loved to see.
Mr. Bos taught students much more than AP Lit. He made immeasurable impacts on the lives of me and many of my friends. I almost can't come to terms with the fact that he is gone now and I will never see him again. Losing Mr. Bos is like losing an older friend, someone who you enjoyed spending time with but who also taught you a lot. I hope his family knows just how much everyone at WJ loved and cared about him. I know that everyone who got the chance to know him is truly at a loss right now. In high school, I've often thought a lot about who I want to be in the future. Now I know.
Your donation will support the student journalists of Walter Johnson High School. Your contribution will allow us to purchase equipment and cover our annual website hosting costs.
About the Contributor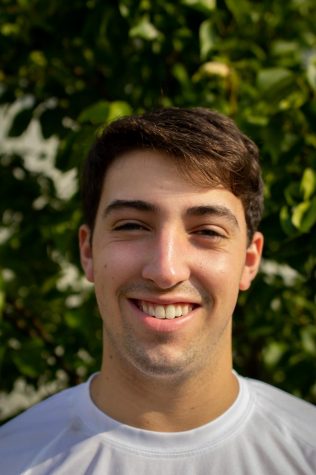 Jack Linde, Photographer
Jack Linde is a senior in his 2nd year of the Pitch. This year Jack is taking sports photos and videos. Outside of school, Jack enjoys baseball and fishing....