Students react to Supreme Court nomination of Amy Coney Barrett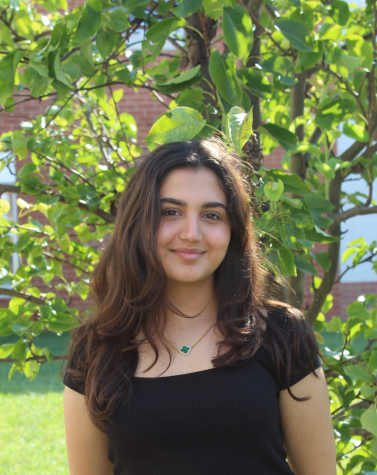 More stories from Aya Hesham
After the recent passing of Supreme Court Justice Ruth Bader Ginsburg, President Donald Trump nominated Judge Amy Coney Barrett. Soon after the nomination, the two parties battled over whether or not President Trump should fill Ginsburg's seat just weeks before the election.
Many WJ students are worried about Barrett's nomination because, if approved by the Senate, she will be on the seat for the next 30 to 40 years. Due to her political views, strict interpretation of the Constitution and very strong conservative ideology, many worry she will incorporate her religious views into her decision making.
"I believe that Barrett will not correctly represent the public because of incorporating her Catholic beliefs in her beliefs and I don't think she'll be able to separate from church and state," junior Sara Susa said.
One of the biggest worries students have is that if Barrett is confirmed, she will make it difficult for women to have access to safe abortions or overturn the Supreme Court case Roe v. Wade completely. If Roe v. Wade is overturned, it will be up to the states to make laws regarding abortions. In 2006, Barrett added her name to a list of people who signed a "right to life ad" which calls for putting "an end to the barbaric legacy of Roe v. Wade and restore laws that protect the lives of unborn children", according to CNN.
Many female students at WJ claim Barrett is not the right person to represent women's rights in the Supreme court as Ginsburg did. Students are concerned by her possible role in the fate of the Affordable Care Act which provides healthcare for over 20 million people.
Many students do support Barrett as a representation for women's rights and pro-life agenda claiming that "the rights of the unborn are women's rights," and are in support of her strict practice of judicial restraint claiming that "the perfect way to end the terrible and notorious year of 2020 giving hope to America for a better tomorrow."
"Amy Coney Barrett is not a good representation of women's rights because she agrees to defund Planned Parenthood and just because she believes abortion is immoral which isn't true. She doesn't talk about serious issues because it doesn't affect her so she doesn't feel the need to stand up for all women who don't have the same privileges as her," junior Karen Howell said.
Some students are opposed to the nomination of the Justice due to what happened in 2016 when Senator and Senate majority leader, Mitch McConnell blocked President Obama's Supreme Court nomination after the passing of Justice Antonin Scalia because it was an election year and he wanted to leave it up to the next president to take office. McConnell is now arguing to push the nomination of Barrett stating the day of Ginsburg's passing that "…Americans reelected our majority in 2016 and expanded it in 2018 because we pledged to work with President Trump and support his agenda…President Trump's nominee will receive a vote on the floor of the United States Senate."
On the other hand, some students are in support of the nomination of Barrett claiming that she has many qualifications experience such as serving on the U.S. Court of Appeals for the Seventh Circuit, being a clerk for late Supreme Court Justice Antonin Scalia and serving as a professor at Notre Dame Law school.
"Judge Coney Barrett practices judicial restraint. As such, it is in her legal philosophy that her rulings must be based on Constitutional rights and precedent, rather than her subjective opinion. The confirmation of Amy Coney Barrett is the perfect way to end the terrible and notorious year of 2020 giving hope to America for a better tomorrow," junior Rivka Silinsky said.
While many students are opposed to the nomination of Barrett and many are in support of her seat in the Supreme Court, there's no doubt that the nomination of Barrett will shape the way the Supreme Court will vote and protect the words of the constitution for the next generation.
Your donation will support the student journalists of Walter Johnson High School. Your contribution will allow us to purchase equipment and cover our annual website hosting costs.
About the Contributor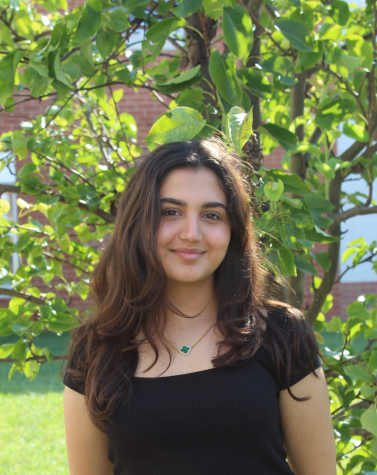 Aya Hesham, Online Editor-in-Chief
Aya Hesham is a senior at WJ and is excited to be spending her third year on Pitch as an Online Editor-in-Chief. Outside of writing for the Pitch, Aya...