The impacts of COVID: What schooling looks like next year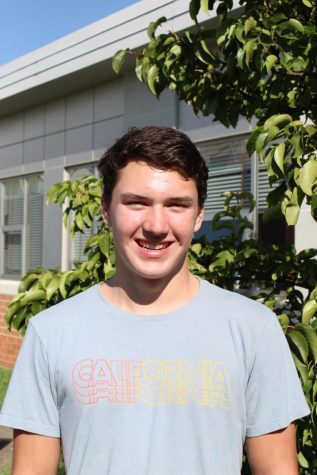 More stories from Caeden Babcock
The COVID-19 pandemic completely distressed school systems around the United States in March; online classes over Zoom replaced in-person instruction for almost a year. However, a normal school year looms ahead in the fall as classes are slowly starting to shift back to in-person schooling.
"Continued improvements in public health conditions, an increase in vaccinations, and a relaxation of restrictions will allow for more students in-person and the resumption of typical in-person activities and instruction," according to the MCPS website.
The FDA approved the Pfizer vaccine for 12-year-olds and up with roll out soon to come; this means that all high school students now have the ability to be vaccinated. The more students who get vaccinated, the safer the 2021-2022 year would be. However, students are still concerned.
"In my opinion, a full return to school in the fall would not be a safe learning option. Even if most students are vaccinated, there are still variants on the way and another outbreak could happen before we even know it," sophomore class SGA secretary Kiki Gazit said.
MCPS is currently planning on fully returning to the normal, in-person, 5 days a week schedule. MCPS has said that they will follow and work with local, state and national public health officials but are still planning to return to in-person learning. However, not every student wants to return to in-person learning.
Covered often are the students who have struggled to adapt to the online learning platform implemented after the outbreak of Covid. However, many students have benefitted from online learning and don't want to return to normal instruction. Due to the demand for the continuation of online schooling, MCPS has established a virtual academy for the 2021-2022 school year.
"In my opinion, as a student and as a member of the SGA, this is an overall good idea. The pros of giving teenagers flexibility to take classes and if necessary help out at home will greatly advantage many families. However, I wonder how these kids will struggle academically and socially," freshman treasurer Omar Husain said.
MCPS recently sent out a survey that closed on May 1 to gauge the interest in the virtual academy. A lot is still undecided regarding the virtual academy, but some concrete details have been released.
The virtual academy will be offered to students in PreK-12 and will be a full-time virtual schooling option. Students enrolled in the virtual academy will be provided staff dedicated full-time to the virtual academy. The staff would be staffed centrally and consist of administrators, teachers, counselors and paraprofessional staff.
Although students attending the virtual academy will take all their classes online and separate from their district's high school, they will still be enrolled in their district high school. Through their home school, virtual students can access meals, extracurricular activities and in-person athletics. Online students still have the ability to participate in after-school activities and clubs. The virtual academy option might not be available for every student, however.
"We really want our elementary and middle school kids in school, but with that said, we know that we will have families that require a virtual option for health reasons for the child, or for the family in general. We also know we have other extenuating circumstances," director of MCPS' Department of Technology Integration and Support Kara Trenkamp said.
Enrollment in the virtual academy will likely be more challenging for elementary and middle school kids but easier for high school students. This is due to high school students who can't attend in-person school because they are working or caring for their families. The virtual academy is also facilitating students who have lingering Covid health concerns and students with social-emotional needs.
"I don't think a full return will be safe, and I personally will not be returning to in-person, yet I think it should be up to the student to decide," Gazit said.
New curriculums will likely be created tailored for online instruction. While elementary and middle school students will have full days of online instruction, high schoolers have more options. High school students will have three blocks to choose from: morning, afternoon, or evening. High schoolers will also have more asynchronous work than elementary and middle schoolers, but still some live instruction.
For students interested in the virtual academy, the application for virtual enrollment will likely open in mid-May and close at the end of May. MCPS is expected to send out letters of acceptance in June-July. Students will be enrolled from August through June like in-person students.
The impacts of Covid will continue to be seen throughout the future of schooling as online learning remains an option for students. Many will benefit from the flexibility they can achieve through the virtual academy.
Your donation will support the student journalists of Walter Johnson High School. Your contribution will allow us to purchase equipment and cover our annual website hosting costs.
About the Contributor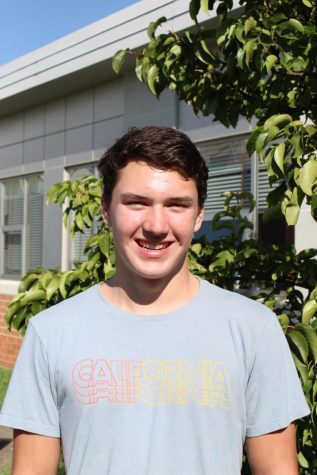 Caeden Babcock, Print Editor-in-Chief
Caeden is the Print Editor-in-Chief for his third year writing for The Pitch. In his free time, Caeden relaxes by watching television, hanging with friends,...