Admin penalizes tardiness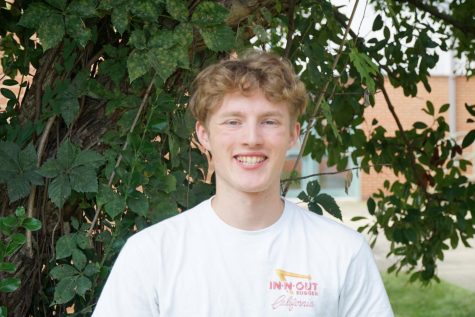 More stories from Jona Jancewicz
Administration and security have put an emphasis on student tardiness. They are pushing for students to get to class on time and are conducting hallway sweeps and handing out punishments if students do not follow the new guidelines.
The security team and administration have been monitoring which students come into the school. Students have entered the school building and school premises without notice, raising a concern of who is actually entering the building.
One of the other major crackdowns has been on student drivers being late to school. There is a designated parking space for student drivers and in the morning the administrators have repeatedly stated that they expect students who drive to school to be on time to first period. Harsher punishments will be placed on student drivers to get the message across.
"We are putting security at the back door [of the school] and when they come in late we are closing the doors and have the students sign in with their ID on a sheet of paper. The big one is that if they have a parking permit and they come in late they may not be awarded that parking permit in the second semester," Williams said.
Students have mixed feelings about the new rule changes. Some argue that traffic or other external situations out of their control can impact when they arrive at school. Others believe that the new restrictions benefit school security.
"I think that's extremely unfair and a lot of things can go into being late at school that are really uncontrollable, and it's not your fault if you're late. I think that rule should not be put into effect," senior Ashley Greene said.
In recent weeks there have been a number of cases where students from other schools have been entering the building without permission of the school.
"First of all we're trying to keep the school safe, you know so, with students coming and with doors being open we have to be in the building. So, we're trying to get students who come in late to come in earlier. As you know, we have a few students, outside visitors, that have tried to come in, that weren't a part of our school. So that has been part of the crackdown that we are trying to do," Security Team Leader Anthony Williams said.
Administration has also been focusing on students wandering around the hallways. Students often try to skip class by meandering around the school building, talking to friends or listening to music.
To combat students wandering around the hallways, administrators and security guards purposely plan out routes in specific parts of the building to see if students are walking around the halls. In addition, the security and administrators routinely check the cameras in the halls. Teachers are asked by administration to be present in the hallways between classes and to not allow students to use the restrooms in the first minutes of class.
"Missing the first or last 5-10 minutes of a class might not seem to be a big deal, but it's the equivalent of coming into a movie late or opening a book in the middle to start reading. You don't know who all the characters are or some plot points that set the scene for the rest of the story, which makes the rest of the story challenging to follow. The same is true when you miss 5-10 minutes of class, especially at the beginning or end of a lesson," science teacher Melissa Rooney said.
"Distance learning was unique in that there was a lot of freedom to get up from your computer to get a snack, take a break, etc. and it's hard to transition back to a more structured school day where you can't just turn off your camera and leave. However, now that we've all had a few months to adjust to being back in the building, and more students are in the halls after the late bell rings, it makes sense to reinforce this expectation now, " Rooney said.
Your donation will support the student journalists of Walter Johnson High School. Your contribution will allow us to purchase equipment and cover our annual website hosting costs.
About the Contributor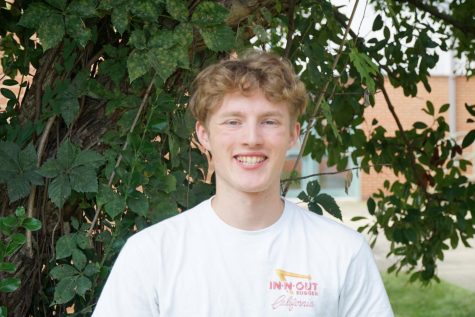 Jona Jancewicz, Online Editor-in-Chief





Jona Jancewicz is in his senior year of high school. He is the appointed Online Editor-in-Chief, who is very excited to keep writing and reporting...