Everything you need to know about MCPS's Virtual Academy
Those little black boxes covering our computer screens were the closest that we got to normal school for nearly two years as a result of the pandemic. Many found the time away from friends, teachers and social life to be unbearable. Spending six or more hours a day in one place took a toll on the mental health of many. But others found the time away from the stressful school environment to be just what they needed. In fact, some even preferred this alternative approach to learning. Enter the MCPS Virtual Academy.
Just before the beginning of the 2021-2022 school year, the Montgomery County Board of Education announced that it would be offering an all-virtual alternative to those who did not feel comfortable returning to in-person learning for the school year. The program's flexibility and emphasis on independence has been a saving grace for students wanting to work a job or protect their immunocompromised family members. These were the sort of factors that virtual academy senior Layla Pelon had to consider when deciding whether to remain online or head back to in-person school back in August.
"First, it was a family decision because of Covid, it [the virus] wasn't getting better and my brother and my father have asthma… as you know, Covid is a respiratory disease so getting it can cause a higher risk of death for them…Second, when Walter Johnson went into lockdown down mode in 2020 and then 2021 was mostly online, I stayed online because my grades were just getting phenomenally better," Pelon said.
Pelon's sentiments over an easier academic experience were felt by many. Being able to learn in the comfort of home while also having the freedom to take more frequent breaks is something that isn't feasible in the non-stop conventional school day we are calling our norm once again. It's something that many in-person students are beginning to miss.
"I miss the less stressful environment and getting lots of sleep… it was nice being able to work in my pajamas," sophomore Aryana Lausten said.
It is because of this favorability towards virtual learning by thousands of students currently enrolled in the program and those on the waiting list, that parents like Donald Whitfield, NAACP Virtual Academy Representative for the NAACP Parent Council (Lower/Elementary School), want to see some systemic changes to the way the program is being run.
"One of my frustrations is that I believe that this [virtual academy] is a program that's in its early stages, that can mature and evolve to be something that is very valuable to the community. But at the same time, I'm really frustrated that it is being treated like a stopgap measure for Covid," Whitfield said.
Part of the reason that parents like Whitfield are feeling this comes down to how the program is being funded. Schools across the nation received "ESSER" or Elementary and Secondary School Emergency Relief Funding as a result of stimulus bills passed by the US congress when the pandemic was at its worst. This temporary monetary aid was given to county school systems by the state for their pandemic-related needs. This included the virtual academy. What does this mean?
Well, when that funding inevitably runs out and MCPS has to fund the program for itself, it may just decide to bid the program goodbye and save its funding for, as superintendent Dr. McKnight would say, "endemic" causes.
"I believe that it was very courageous for the teachers to volunteer for the virtual academy because in my mind and in my experience, that could undermine their job security because they [the county] are using temporary funding. If you go to a job that only has temporary funding and the funding doesn't get reapproved, then you have to reapply for another job or your position could get eliminated," Whitfield said.
This financial uncertainty has definitely deterred many teachers from volunteering for the program and the additional hardships of having to teach through a screen mean that teachers have to entirely rethink the way that they learned to teach prior to the pandemic. With that said, many virtual academy students have nothing but positive things to say about the faculty driving their learning, their concerns lie more within the organization of the program and the confusion between A and B days that happens all too often.
"The administration will send out emails at like 5 in the morning telling us what day it is, so I think that better organization is a must…but they [the teachers] really encourage you to do things on your own which is something that I've really liked… I really like that they tell you, 'you should sign up for this opportunity' but that they're not always 'behind your back' telling you to do this and that… I think it gives you a head-start in maturing for college," Pelon said.
Heading into hopefully the next year of the virtual academy, both Whitfield and Pelon believe that this has been the year for error to be permissible. As the county kickstarts this brand new program and figures out what works best for the students enrolled, Whitfield, an IT specialist, wants to see improved technology for all virtual academy students. Fundamentally, both Whitfield and Pelon believe that this cannot be a short-term solution, that virtual learning needs to be a long-term option for all those who it works for best.
"The county is expecting Covid to have an endemic effect, that the spread of Covid will be localized to a certain region of the world and that it is a manageable thing to live with. But it's not going away ever… If you [the county] doesn't even consider it a pandemic, that's the problem right there," Whitfield said.
Your donation will support the student journalists of Walter Johnson High School. Your contribution will allow us to purchase equipment and cover our annual website hosting costs.
About the Contributor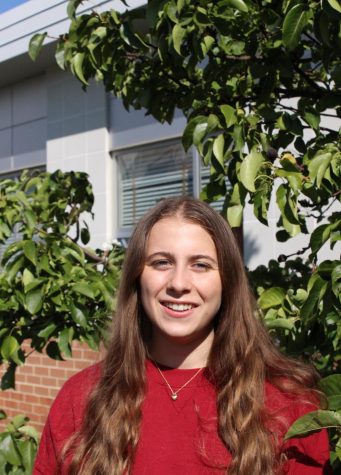 Ruby Topalian, Senior Opinion Editor
Ruby Topalian is a senior excited to start up her first year on the Pitch as a Senior Opinion Editor. Ruby co-founded her own mental health advocacy club,...