Jake's Take: Jack Morris and Alan Trammell do not deserve to be in the Baseball Hall of Fame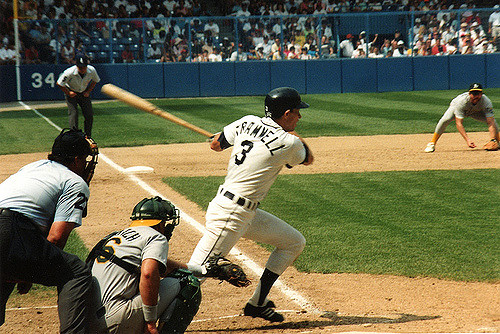 On December 10, the Modern Era ballot, which included great players like Dodgers' Steve Garvey, Braves' Dale Murphy, and Yankees' Don Mattingly, voted Tigers' pitcher and shortstop Jack Morris and Alan Trammell into the Baseball Hall of Fame in Cooperstown, New York.
Morris, who pitched for 18 years mostly with the Tigers, had a career 254 wins, and ERA of 3.90, and 2478 strikeouts. When Morris is sworn in next July, he will have the highest ERA in Hall of Fame history.
While Morris was an ace for most of his career, a great postseason pitcher, won four World Series, and had over 250 wins, Morris's stats prove he is not a hall of famer. Eight of his 18 seasons he had an ERA of over 4.00, lead the league in strikeouts once, and only had 200 strikeouts in a season just four times. He even lead the league in wild pitches six times, and five of those seasons where he lead the league in wild pitches were in some of his best seasons.
What made Morris a good pitcher was his reliability which could go long in a game. In 11 seasons he had over 230 innings per season. But what makes Morris most memorable was the World Series game seven in 1991 against the Braves and hall of famer pitcher John Smoltz, where both went over nine innings, and his team eventually walked it off in the bottom of the 10th. Morris got the win and a complete game. He won the World Series MVP that year.
To the casual fan, Alan Trammell seems like a hall of famer, but when you dig deep, his numbers don't match Hall of Fame status. Trammell is a four time all star, a runner up MVP, a four time Gold Glove winner, three time Silver Slugger, and one of the few players who played for the same team his entire career. It's even more impressive that he played all 20 seasons with the Tigers.
When you think of the Tigers in the 80s, the face of the franchise was Trammell and second baseman Lou Whitaker. Trammell was the leader of the team, and was loved by the fans of the Tigers and all the MLB.
Even though 80s baseball fans see Trammell as a hall of famer, the stats show differently. Trammell has 2365 hits, 1003 RBI, and a career .285 average. Those are above average numbers, and any MLB player who would learn they'd have those numbers by the end of their career would be content with them.
Trammell never lead the league in anything over his career, even the defensive numbers which he was known for. On a 162 game average, Trammell per year averaged a .285 batting average, had 17 home runs, and 71 RBIs. Those are good numbers, but that's most players' average seasons or above-average seasons.
Though these two players should not be in the hall of fame, who are the three whoshould?
First one-which I was surprised didn't make the cut-is Dale Murphy. Murphy over his career was a seven time All Star, two time MVP, five time Gold Glove winner, and four time Silver Slugger. He had 2111 hits, 398 home runs, and a career average of .265. Sure, his average and hits are not as impressive as Trammell, but Murphy was known as a power hitter who was also one of the best defensive players of his time. Murphy was one of the faces of the National League during his prime, and definitely deserved to be in the Hall of Fame.
The second one is first baseman Steve Garvey. Over his 19 year career, Garvey played most of his career with the best infield of baseball with the Dodgers during the 1970s which included second baseman Davey Lopes, shortstop Bill Russell, and third baseman Ron Cey. The face of the organization was Garvey. Garvey played eight season of starting every single game during the season and lead the league in hits twice. Six seasons he had over 200 hits and had a career total of 272 homers. His career batting average is .294, and had 1308 RBI. Garvey also won an MVP in his breakout year in 1974, and won the World Series in 1981.
The third one, and the most surprising snub, was Yankee first baseman Don Mattingly. Mattingly played 14 seasons, all with the Yankees. He was in the top five in MVP three times, and won an MVP in 1985. He averaged almost 200 hits every year, and had over 200 hits three times, leading the league once. His career average is .307 which is a rarity in baseball. His accomplishments include eight gold gloves, six all star appearances, and three silver sluggers, and lead the league in average in his breakout year in 1984. Every analyst says that he's one of the biggest all star snubs when he was on the main ballot and on the Modern Era ballot, and they're not wrong.
While Trammell and Morris are good players and icons of their time, they're not hall of famers. These three above have better numbers than Morris and Trammell, and they deserve to be in the hall. Maybe they will be at some point, but right now, everyone is scratching their head about why these players were snubbed.