We need to think pink!
More stories from Sophia Becker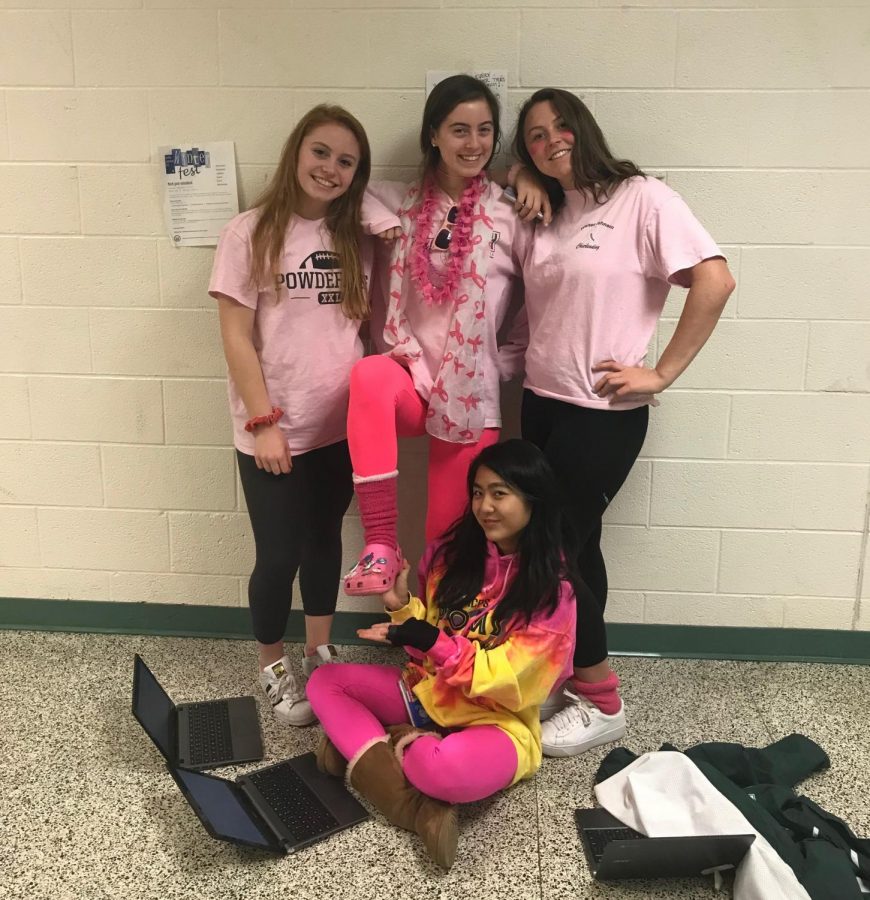 How is wearing pink going to cure cancer?
Every Wednesday in October is a "pink out" spirit day for the student body. While that is cute and all, many wonder how is that going to cure breast cancer? Well, let me tell you directly, the cute knee-high pink socks you wear to a football game are not going to be the thing that cures all breast cancer, but in the end, they can lead to a cure. In a very simple way, bringing attention to the topic and makes it easier to talk about. The movement to make pink the official color of breast cancer awareness took off in the late 90s. The idea to 'think pink" makes the topic of breast cancer awareness much less taboo; women are encouraged to get checked without embarrassment. If people are comfortable wearing a pink shirt, then they should be more comfortable and capable of talking about breast cancer.
Many organizations pair up with athletic wear companies or even grocery stores – so that proceeds from that month go to breast cancer research or medical care for disadvantaged women with breast cancer. Every year, alongside my family, I fundraise money for the Susan G. Komen Race for a Cure. We gather donations for months and send emails and texts to our friends, family, co-workers and literally everyone else we know to get the word out for people to donate because it is so important for every woman to have the ability to get screened and get help if needed. My work with the Komen organization is out of pure determination to make sure that all women have equal opportunity to take care of themselves.
So let's think back to wearing pink on Wednesdays. It's actually not hard at all, and it could eventually lead to more people living healthier lives. I know I will be wearing a full pink outfit and I challenge every single person at WJ to wear pink on October 31, the last Wednesday of the month, in order to make a difference.