Murray choosing football over baseball makes sense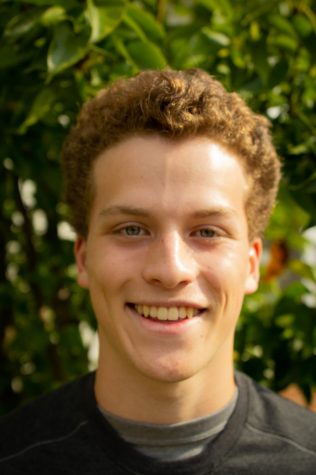 More stories from Thomas Wolfson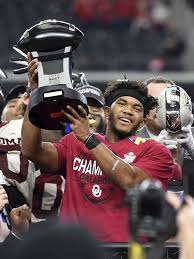 After much speculation, two sport star Kyler Murray finally made a decision: he chose football over baseball. Despite originally signing to play baseball with the Oakland Athletics, Murray seemed to be hinting that he was leaning towards switching to football for awhile, so the decision isn't really a surprise. The question is, did he make the right decision?
The general public of sports fans would tell you no. I've seen lots of people take to social media to criticize Murray's decision to play football over baseball. They point out reasons that seem obvious and reasonable like "you can make much more money in baseball than football" or "he should've chosen baseball because football is dangerous."
Ultimately, this reasoning is fairly short-sighted. It makes perfect sense that Murray chose football, and it was probably the better choice for him to build his star power even further.
Let's address the arguments for baseball. Yes, it's true that the very best baseball players can make more than the very best football players. The highest paid baseball player in 2018, based on pure salary, was pitcher Clayton Kershaw who made $33 million. However, the highest paid player in the NFL last year, Aaron Rodgers, also had a salary of around $33 million. The difference is that Rodgers was guaranteed only $19 million of the $33 million. He had to hit certain incentives in order to earn all of the money.
In baseball, fans have grown accustomed to seeing star players sign 10 year deals worth upwards of $300 million. Football contracts usually last maximally around five or six years, and again, there is not as much guaranteed money. So it's easy to think Murray might be missing out.
He's probably not missing out on much money at all, however. In fact, he'll likely make more money in football than baseball. First off, had Murray chosen baseball he would have started in the minor leagues, where there's practically no money to be made. Undoubtedly, he would've been better off than most minor leaguers because of the large signing bonus he received from the A's. But even so, it's not as if there was a guarantee that Murray would one day be good enough to sign a $200 or $300 million deal. We've seen this off-season that it's hard enough for stars like Bryce Harper and Manny Machado to get the money they're seeking. MLB teams are starting to be more rational in the contracts they sign players to because of past mega-deal failures like Albert Pujols and Alex Rodriguez. Granted, it can still happen, but you have to be at the very top of the baseball world.
Murray, coming out of the MLB draft, was projected as a very talented baseball player, but also a very raw one; one who had speed, power and athleticism, but also one whose skills weren't quite refined yet. Now, had he chosen baseball, he could've developed in the minor leagues and become a star player. But it's very hard to predict what will happen to top prospects in the minors. There's only ever been one number 1 overall draft pick in MLB history to make the Hall of Fame: Ken Griffey Jr. It's very hard to make it in baseball, even if you're a top 10 pick.
Let's compare all of that to football. Murray is projected to be a first round pick in this year's NFL draft, likely top 10. He'll probably start right away since more so than ever, NFL teams are starting rookie quarterbacks. Last year, rookie quarterbacks Sam Darnold, Baker Mayfield, Josh Allen and Josh Rosen all played the majority of their team's games. So he'll be in the spotlight and make millions right from the jump. And contrary to popular belief, he also may make more money in the long run in football compared to baseball.
Murray plays the most important position in football by far: quarterback. NFL teams always overpay for even just marginally good quarterbacks. 49ers quarterback Jimmy Garoppolo had barely even played before they handed him a 5 year $137.5 million just based on glimpses of potential. Redskins journeyman quarterback Alex Smith is under contract for four years and $94 million. Solid, if unspectacular quarterbacks, Kirk Cousins and Matthew Stafford are on the books for contracts worth $84 million and $135 million, respectively. The list could go on. Teams are desperate for quarterbacks, so they're willing to throw tons of money towards them, even if they don't quite deserve it. In baseball, Murray would have to play spectacularly to get big money. In football, he just has to be decent.
On top of that, NFL stars are much more high profile than MLB stars. The NFL is more popular, and Murray will likely be able to capitalize on more off-the-field endorsements in football than he could have in baseball.  
Now, Murray will be taking a beating in the NFL; football is a much more violent sport than baseball. But it's not as if baseball is a super safe game either. There aren't many more dangerous things in sports than someone hurling a hard ball 100 miles per hour directly at you. He wouldn't have taken a beating, but freak accidents can happen. This is sports we're talking about. Injuries occur all the time, except maybe in golf.
All in all, the benefits of playing football outweigh the risks. Murray has stated that his true passion is football. He can be a bigger star in football than he can in baseball. Being a bigger star means more money. Though I would've liked to see him play baseball because the sport could really use someone with his star appeal, it's fairly easy to see why he ultimately chose football.
About the Contributor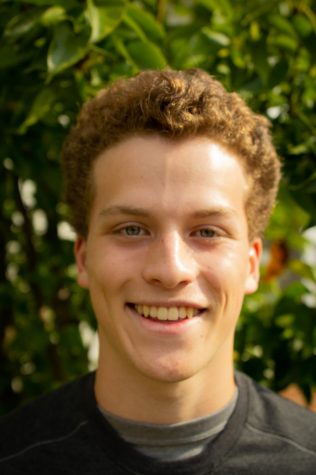 Thomas Wolfson, Print Editor-in-Chief
Thomas Wolfson is currently a senior at WJ. This is his third year on The Pitch staff. He served as Print Sports Editor his sophomore year, Print Opinion...