Reactions to "Schindler's List" controversy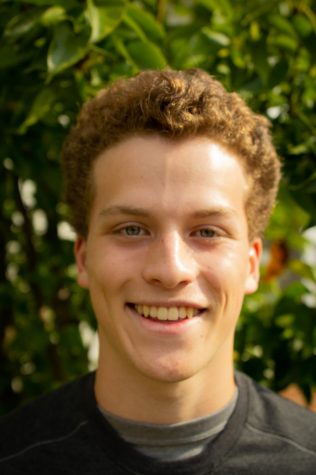 More stories from Thomas Wolfson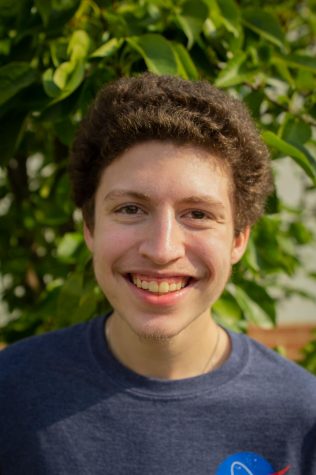 More stories from Rafael Friedlander
Students' behavior was unacceptable
By Rafael Friedlander
I'm sure many of you know, we had a "field trip" for English. It wasn't really much of a field trip, as we only went to the school auditorium. But that's beside the point. On March 29, we went to the auditorium to watch Schindler's List. Missing literally half the day, they crowded the entire tenth grade into the auditorium for 3 plus hours.
For me, this was my first time seeing it, so I left my backpack in a different classroom and turned my phone off before the movie started so I could devote my full attention to the movie, as it deserves. I was well behaved, and the people around me were too, but unfortunately, that couldn't be said for everyone.
A fairly large group of boys started applauding whenever there was the slightest hint of nudity. Around 2 hours in, they randomly started whistling, for no apparent reason. A whistle here, a whistle there. Coming out of the blue. The clapping would generally continue, too. As the prisoners at Auschwitz we're getting undressed in preparation for the gas chambers, they started clapping, and fortunately, people had had enough and yelled at them to shut up.
This behavior wouldn't have been appropriate in any movie, but especially in one dealing with as grim a subject matter as this, I'm frankly ashamed. You're watching a movie about the systematic mass murder of millions and all you can think about is female genitalia? Come on.
Other than that, the movie was really good. I think the most powerful part was when some of the prisoners were pricking their fingers and wiping the blood on their faces, evoking what the Israelites did in Egypt in preparation for the Tenth Plague. (I later learned that this was not the case and that it was actually to seem more alive to escape death.) Though I only cried once, I came close a few other times.
To all the tenth graders who were acting so repulsively, get your act together and learn the meaning of the phrase "there's a time and a place." It's appalling. The very topic of the Holocaust demands an air of respect.
No matter how people are acting beforehand, as soon as it is brought up, respect is assumed.
I saw this when I visited Yad Vashem (one of, if not the largest Holocaust museum in the world) in Jerusalem, Israel last December. We may have been chatting on the bus, but we all fell silent out of respect as we pulled up to the museum. That is what I hoped (and assumed) would happen here. But it didn't. The Holocaust was not given the respect that it deserves. And when the Holocaust is not given the respect that it deserves, it is a statement that, to you, the mass murder of 11 million innocent people (6 million of which were Jews) is nothing but a laughing matter. And believe me, it is not. It is anything BUT a laughing matter.
Administration needs to step it up
By Thomas Wolfson
Controversy recently ensued when WJ's sophomores took a school field trip to see Steven Spielberg's movie about the Holocaust, Schindler's List. Apparently, students were clapping during a sex scene and laughing during another scene of nude men in a concentration camp.
So, pretty much the same thing that happened when my class watched the movie last year.
Yes, that's right. Having seen Schindler's List last year with my class, I can tell you that none of this is new. Perhaps WJ's administration didn't know about it last year. My sophomore class saw it outside of school in another theater, which is possibly why there wasn't any backlash. Regardless, ever since the school started showing Schindler's List to sophomores, immaturity has been an issue. And frankly, I don't know why WJ's administration is surprised one bit.
Schindler's List is not a movie you can simply show students without any prep beforehand, yet this is exactly what happens each year.
Though most tenth graders are reading Night, a firsthand account of the Holocaust by Elie Wiesel, this does not prepare students for the brutal images seen in the movie. Why wouldn't teachers warn their students beforehand about the movie's gruesome violence and nudity?
More than that, teachers should explain the purpose of these scenes in the movie. Spielberg isn't showing naked men running around a concentration camp for laughs; quite the opposite actually. It's to show how the Nazis dehumanized the Jews, along with others.
If students had a better understanding of the Holocaust, though they probably should already, I'd like to think they would exhibit greater maturity. And not that it should have to come to this, but teachers should warn their students beforehand that laughter of any sort will result in immediate removal from the theater and further disciplinary actions later. I can say from experience that not only was there no preparing students for the movie but also no discussion afterwards. This year, teachers were forced to talk to their students about their poor behavior. But my guess is that there probably wasn't much talk about the movie itself, which was the case when my class watched it.
We watched the movie, and then the next day in class no one even mentioned it. Class just continued as normal. If you're going to send the entire sophomore class to watch what is widely regarded as one of the most important movies ever made, and then not discuss it at all, what's the point? It's just a wasted opportunity, or even worse, may lead to misunderstanding. Ultimately, I'm just not convinced high school is the best environment to watch Schindler's List. Many students, being with their friends and others they know, try to act like they're "too cool" to take it seriously or to show genuine emotion.
If WJ's administration wants to show students Schindler's List, they need to take a more hands-on approach. They need to teach about anti-Semitism and the Holocaust, and to say more about the movie itself. Otherwise, as we've learned, students just won't get it.
So, administration, it really is up to you. Let's either fully commit to learning something from this powerful movie, or just not bother showing at all. I think we all agree the former is the better option.
Your donation will support the student journalists of Walter Johnson High School. Your contribution will allow us to purchase equipment and cover our annual website hosting costs.
About the Contributors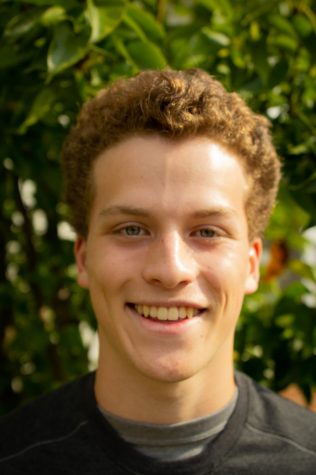 Thomas Wolfson, Print Editor-in-Chief
Thomas Wolfson is currently a senior at WJ. This is his third year on The Pitch staff. He served as Print Sports Editor his sophomore year, Print Opinion...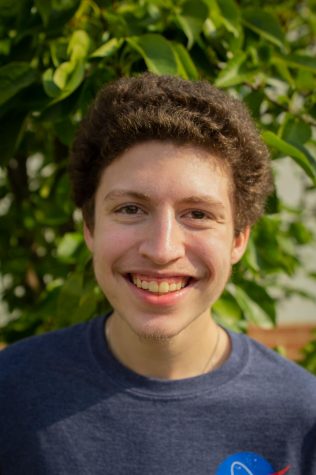 Rafael Friedlander, Layout/Press Copy Editor
Senior Rafael Friedlander is excited to be returning to the Pitch for his third and final year, continuing as Layout Editor and now assuming the additional...