College admissions scandal opinion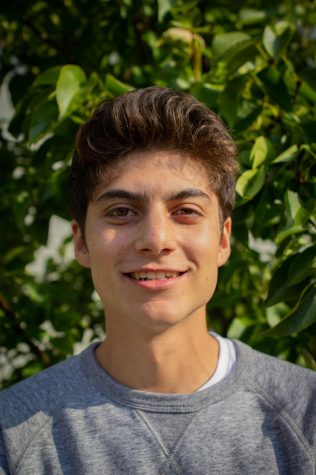 More stories from Austin Mucchetti
After the news broke that numerous colleges including Yale, USC and Georgetown were involved in the largest admissions scandal ever prosecuted by the FBI. It's alleged that 50 people, most of which are wealthy parents, partook in the in the scam, paying a total of around $25 million to College Admissions counselor William Rick Singer to bribe their way into elite schools.
Cleary the illegal activities committed here were wrong, but the scandal also revealed that there are still loopholes in the college admissions process for the wealthy to exploit. For example, if instead of paying $6.5 million to a middle man (as one participant did) to get admitted into college, someone could just as easily have paid that money to refurbish the school gym to gain their child's admission. The disregard by colleges to follow the law and make the system fair for all students brings the legitimacy of college admissions process into question. How can students guarantee that colleges are making fair and equal judgements about their acceptance when scandals like these seem to be impossible to prevent?
Students will ever be able to make that assumption because the way the system is set up makes it easier for the wealthy to take advantage of the system. As seen for eight years, some of the country's most respected colleges took large sums of money from the wealthy rather than considering students that had worked hard and would have deserved to attend in their place. Valuing education over finances is the first step to changing the rigged college admissions environment.
When I heard all of the stories about this case there were a lot of obvious things that stood out, such as the illegal activity and the willingness of parents to do whatever it took to get their child into a good school. But one question still remains: What's going to happen to the students involved in the scandal? This event will almost certainly rule them out of getting into another college and could make it extremely difficult to get a job, not to mention their parents will be going to jail. It all seems to be a case of how much the kids were actually involved in the wrongdoing or if it was a case of parents pushing their kids to take part.
One particular family has brought attention to this issue. Lori Loughlin, known for her role on Full House, and husband Mossimo Giannulli paid more than $500,000 to get both of their daughters into USC by recruiting them as members of the school's crew team, a sport in  which they didn't actually participate. Their daughter Olivia is a well-known YouTuber with over 1.9 million subscribers who repeatedly stressed in her videos that she didn't want to attend college, yet once the scandal broke she lost important sponsorships with Sephora, TRESemmé and Estée Lauder in addition to receiving negative attention from media and fans alike. Although I understand that it's best for those brands to separate themselves from the bad press, the students shouldn't face the same punishments as their parents if they didn't willingly comply with illegal activity. Parents can have a major influence on their children's lives and it would be unfair to blame students for that. On the other hand, if some of the students willingly participated with full knowledge of the situation, I think they should face a similar charge to that of their parents.
Your donation will support the student journalists of Walter Johnson High School. Your contribution will allow us to purchase equipment and cover our annual website hosting costs.
About the Contributor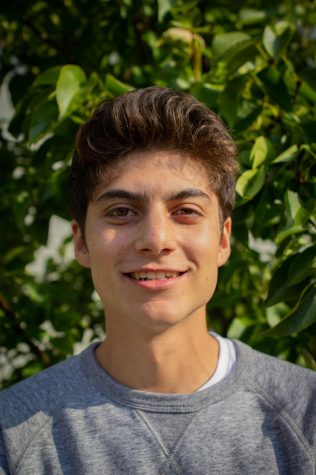 Austin Mucchetti, Copy Editor
Senior Austin Mucchetti is excited to be returning for his second year with the Pitch, this time as Online Copy Editor. In addition to writing for the...