K-pop: The Importance of Asian Representation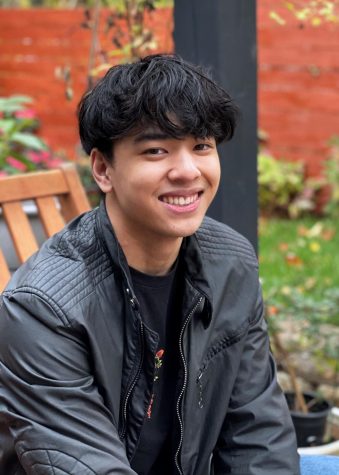 More stories from Benicio Balignot
Within American pop culture and society, Asians have always been relegated to stereotypical roles like the strange foreigner with a thick accent, the child prodigy who excels in music, math and science or the wise martial arts master who takes on a young student. In the eyes of the general public, Asian Americans and their culture have, for a time, remained a foreign constant. However, in recent years, Asian Americans have seen increased exposure with movies like "Crazy Rich Asians" and "To All the Boys I Loved Before", and the increased prominence of names like Priyanka Chopra, Hasan Minhaj and Constance Wu. Among these strides to integrate and explore Asian culture lies arguably most impactful one of all; K-pop.
K-pop has always had a small following within the U.S. since its "modern" rebirth in the 1990s with the emergence of Seo Taiji & Boys, who were among the first of Korean artists to incorporate American music styles with traditional Korean genres. They inspired a wave of successful hip-hop and R&B artists like Yang Hyung-suk and Park Jin-young, both of which later went on to form two of the largest Korean entertainment companies, YG Entertainment and JYP Entertainment respectively. While many of these early progenitors failed to break into the Western market, the influence they had on Asian Americans was tremendous and gave them an image of success that they could identify with.
While there have been K-pop groups and idols that have successfully debuted in the U.S. in the past two decades like Rain, Wonder Girls, Hyuna, Psy and Girls Generation among many others, it's hard to bring up K-pop in the states without mentioning BTS. Breaking into the international market in 2015 with their EP "The Most Beautiful Moment in Life, Part 1", as well as being named "Top Social Artist" at the 2017 Billboard Music Awards, BTS has propelled K-pop into the global spotlight and created an entire new generation of fans for the genre. With their recently released album, "Map of the Soul: Persona" debuting at the number one spot on the Billboard 200 like their previous two albums, and their lead single "Boy with Luv" becoming the most viewed video on Youtube in 24 hours, BTS has cemented not only their place in music history, but also the places of Asian Americans across the United States.
With the genre's boom in popularity, Asian Americans finally have something concrete and long-lasting that they can relate to in pop culture and entertainment. Almost every demographic in America has had some figure or concept in that is iconic and unique to them that they can relate to, but Asian Americans have lacked that until now, despite the success of Asian actors like Jackie Chan, Lucy Liu and Ken Jeong. With groups like BTS, Red Velvet, Blackpink and NCT, as well as singular artists like Jay Park and IU making it big, Asian Americans and their culture, finally have the spotlight in the eyes of the American public. With the prior underrepresentation of Asians in media, the advent of K-Pop has been one of, if not the most important sources of Asian representation in our culture.
About the Contributor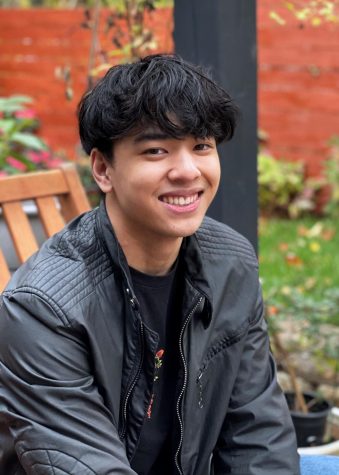 Benicio Balignot, Print Editor-in-Chief
This is senior Benicio Balignot's third year on The Pitch, this time returning as one of three Print Editors-in-Chief. When he's not perusing for new music...