Why Kaepernick shouldn't get another shot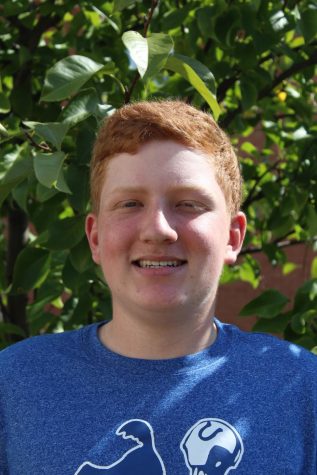 More stories from Alan Gahart
Colin Kapernick continues to be a source of controversy. After settling with the NFL in a collusion case, Kaepernick has now had his first workout in front of teams in three years.
Kaepernick held a workout at a high school a mile outside of Atlanta on Nov. 17. The workout was originally scheduled by the NFL to be at the Atlanta Falcons training facility in Flowery Branch, Georgia. Kaepernick insisted that the workout wasn't fair and moved it, giving teams less than three hours of notice. Shockingly, only eight teams attended, after the first workout was scheduled to have around 20. At this point as an NFL team, is it really worth signing a guy who will bring controversy everywhere he goes? No.
In Colin Kaepernick's 2012-13 season, the 49ers had the second best defense in the NFL. The 2012 season is the season everyone points to when saying that Kap deserves a job in the league. The 2012 49ers had six defensive pro bowlers: Justin Smith, NaVorro Bowman, Aldon Smith, Patrick Willis, Donte Whitner and Dashon Goldson. Four of those players: A. Smith, Goldson, Bowman and Willis, were first team all-pro. That same year, the 49ers had two pro bowlers on the offensive line: Mike Lupati and Joe Staley, and a pro bowler at running back: Frank Gore. Mike Lupati also finished as a first team all-pro player.
In that same season, Kaepernick only played seven regular season games. He finished the season with 10 touchdowns. To put that in context, journeyman backup quarterback Josh Mccown had 13 touchdowns and 3000 yards in 2017. In 2015, Kaepernick had a game where he went 9-19 with 67 yards with four interceptions. The average amount of passing yards per team in an NFL game since then is 253.6. Since Kaepernick's game, no one has had less than 70 yards and four interceptions besides Nathan Peterman. Kaepernick's entire 2015 season was a complete train wreck, ushering the niners to a 2-6 record while he was captaining the ship. He had 59% completion and only threw one more touchdown than interception.
That is all just play on the field. Off the field, he brings a ton of baggage with him. Every team in the league wants to eliminate distractions from their locker room. Most players who cause distractions immediately get the axe from their team. Players who have attained a high amount of respect are the only ones who stick around. Even Antonio Brown, a top 10 receiver in the NFL, got shipped out from three teams in the same calendar year. Whether or not someone agrees with his political stance, which I won't get into because it would cause a mini civil war, it is impossible to say that he doesn't bring distractions with him, and isn't good enough for teams to put that aside. Why would an NFL team take a flier on a guy who hasn't played in three years, was a below average QB in his last two years and causes a high volume of distractions in the locker room?
Your donation will support the student journalists of Walter Johnson High School. Your contribution will allow us to purchase equipment and cover our annual website hosting costs.
About the Contributor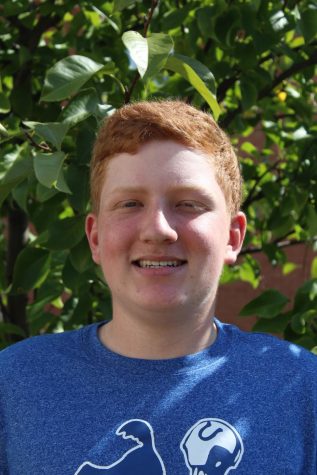 Alan Gahart, Staff Writer
Alan Gahart is on his 2nd year on the Pitch. He hails from Kensington, Maryland.