Why the situation in Xinjiang is much worse than we originally thought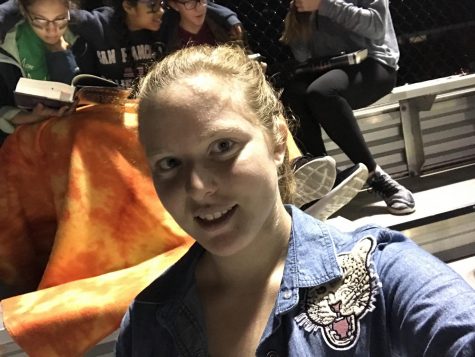 More stories from Hannah Markov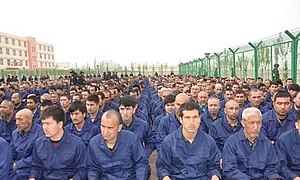 Throughout time, there have many instances of discrimination against minorities through the use of horrendous concentration camps, one of the most well known examples being the camps used by Nazis in the Holocaust. However, concentration and internment camps have continued to exist even after the end of World War ll, such as camps in the Bosnian War and detention centers in Argentina's Dirty War. With the recent discovery being of the Xinjiang re-education camps in China, one has to wonder "why?". Why has oppression on such a grand scale continued to exist, even after the global public outcry against the German concentration camps? How have these terrible places continued to operate right under the public's eye? And where is all the press coverage?
A possible answer is the existence of totalitarian, repressive governments. One of the main things that Hitler, former military leader Jorge Rafel Videla and Chinese president Xi Jinping all have in common is their ability to exercise total control over the press of their entire country. If they control the press, then they control the public- the public's unawareness of the issue is due to mass censorship, not impassive ignorance.
However, couldn't the reason for the lack of coverage and conversation on the topic also be fear? The thing is, Uighur Muslims aren't only being oppressed inside the re-education camps- they're also being targeted, and have been for decades, in the autonomous region of Xinjiang, as it has been turned into a surveillance state, dependent on A.I. and other new technology to monitor millions of people. In 2019, the New York Times reported that the Chinese authorities are using a surveillance net to track people's DNA, as well as facial recognition technology to track and control Uighurs in their everyday lives, calling it "the first known example of a government intentionally using artificial intelligence for racial profiling.". So, even if many people do know what's going on in Xinjiang, of course they wouldn't discuss it- they never know who could be listening, and the punishment from the iron fist of Chinese authorities could be absolutely insufferable.
Xinjiang's surveillance state almost parallels that of the now defunct Soviet Union, but it's use of modern technology makes it even more indistinguishable from the fictional land of Oceania in George Orwell's 1984. With its use of A.I. to maintain social control, the Chinese government is coming alarmingly close to making fiction, fact. And with the whole world now focused specifically on the re-education camps, the pressure has been taken off the surrounding area, making new surveillance technology developments even easier than before.
With the issue extending past the "re-education" camps, making sense of China's oppression of Uighur Muslims and trying to find a solution becomes far more difficult than we originally anticipated. When questioned about the situation, Chinese authorities justify their actions by claiming that it's part of their war on terrorism. I'm not an expert on international relations, and I don't have any extensive knowledge on dealing with dictators. The only possible resolution I can think of is for our president, as well as other national leaders, to meet with Xi Jinping and try to negotiate some other, less cruel and more tolerant response to global terrorism and extremism. We've taken the first step by becoming aware of the situation. Now, it's time to act.
Your donation will support the student journalists of Walter Johnson High School. Your contribution will allow us to purchase equipment and cover our annual website hosting costs.