What's being done to end police violence in Maryland? Hear from a State Delegate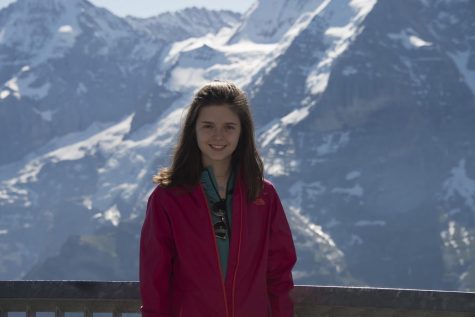 More stories from Chelsea Laurik
This last week has seen some of the worst social unrest in America since the riots of 1968 following the assasination of Martin Luther King Jr. The deaths of George Floyd and Breonna Taylor, both African American, at the hands of police have lit a fuse of righteous outrage among people of all colors across the country. This energy has translated itself into hundreds of protests in all 50 states, some of which have resulted in looting and further police altercations. If you're like me, videos of soldiers lining the Lincoln Memorial, teargas being hurled at peaceful protesters and fence after fence going up in an increasingly wide radius around the White House have made you fall into a pit of despair. At times like this, it's easy to feel hopeless.
Here's the good news: a lot of key reforms happen at the state level. Earlier this week I emailed Emily Shetty, member of the Maryland House of Delegates, about the effort to end police violence. Local politicians are often overlooked in favor of federal "big hitters" when deciding who to reach out regarding a policy issue. However, these state and local officials are far more likely to actually receive your message and respond organically, as opposed to sending out a prewritten, impersonal message from a staffer. Contacting local representatives can open up an opportunity to have a conversation with a person who is not only incredibly well versed in the nuances of policy issues, but also has the power to create real change. Delegate Shetty agreed to speak with me on the phone about the issue, and even to interview for the Pitch.
"You're right to reach out to the state lawmakers, to have these discussions about what types of ways we can really move the needle," Shetty said.
Delegate Shetty outlined the specific measures being looked into by the Maryland state government in order to reduce the harm that the police can inflict on communities. These measures include the decriminalization of low level offenses such as marijunana possession, the implementation of a statewide use of force policy (right now there's no overarching law, so two officers in different parts of the state could respond differently to the exact same situation) and the alteration or dismantling of the Law Enforcement Officer's Bill of Rights.
"The LEOBR was enacted to protect police officers initially from their own leadership… a lot of it has arguably protected police officers from public accountability… it has allowed them to shield complaints by civilians as 'personnel records,'" Shetty said.
This means that whenever a misconduct complaint is filed by a civilian, it undergoes internal investigation by the police department. No member of the public is involved in determining whether a complaint is substantiated or unsubstantiated. One method proposed by police to increase transparency and accountability was to release only the substantiated complaints. Delegate Shetty was able to get a hold of a record of substantiated vs unsubstantiated complaints in Montgomery County, and called the ratio "alarming": for every 1 substantiated complaint, there were roughly 100 unsubstantiated. Unfortunately, the committee discussing this issue adjourned before a consensus could be made.
"I know that that will be another big debate next year and I encourage anybody who cares about improving transparency and accountability to be part of that discussion," Shetty said.
Many bills have been proposed in order to attack police violence, such as one by Shetty that would require an independent investigation by an outside entity in the event of a civilian death as a result of a police incident. Last week the Maryland Speaker of the House appointed a Police Accountability Workgroup to make policy recommendations for the judiciary committee (of which Delegate Shetty is a member) regarding police conduct.
"It's a bipartisan group comprised with a number of my committee colleagues, plus others from outside of our committee that are really engaged in these issues. So I know that the product that they put together will be well-reasoned and well thought out, and they will advance a number of proposals that we will take a very serious look at in 2021," Shetty said.
All of these policy reforms are well and good, but what can people our age do to help? I asked Delegate Shetty how students can make their voices heard and stand up for change in ways besides marching and posting on Instagram.
"Engaging in direct conversations with state representatives is a really, really important thing to do. We get calls and emails from constituents all the time on a variety of issues. But when we don't hear from constituents, it doesn't ever become a priority. So reaching out, requesting time to meet virtually [and] to speak on the phone, or even just writing in and saying 'this is a priority' and these are the bills that you'd like to see moved… I think that's a really powerful thing, and we pay attention. We keep a close finger on the pulse. We are really in tune with what our constituents are asking for, and when people reach out, it's our job to respond," Shetty said.
Even with the massive displays of support for Black Lives Matter staged throughout the country, no systematic change can come unless every politician truly feels their constituency's desire for reform. If you want to see reforms in our criminal justice system, do your part and contact your representatives.
If you want to help but you're unsure who you should be contacting for your district, or what policies you should support, go to www.joincampaignzero.org
Your donation will support the student journalists of Walter Johnson High School. Your contribution will allow us to purchase equipment and cover our annual website hosting costs.
About the Contributor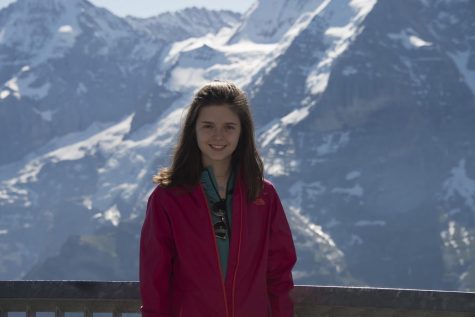 Chelsea Laurik, Print Feature Editor
Chelsea is a senior excited for her second year on the Pitch staff. She also sings with the Madrigals, is co leader of the all female acapella group Vanilla,...