Should MCPS continue to have SROs?
More stories from Alex Wolfson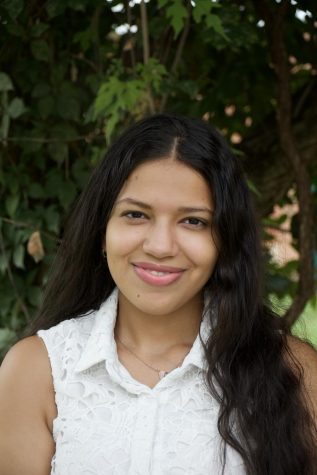 More stories from Nour Faragallah
SROs are essential for school safety
By Alex Wolfson
February 14, 2018 was a day that rocked the nation. Fourteen high school students and three teachers were murdered at Stoneman Douglas High School by a school shooter. The effects were felt in schools nationwide and many students surely felt afraid to go to school. One thing that gave me the confidence that WJ remained safe was seeing Officer S. P. Jackson on campus everyday.
Yet now, school resource officers (SROs) may be removed from Montgomery County Public Schools. Following the death of George Floyd, the MCPS Board of Education voted to pass a resolution authorizing a reevaluation of police officers or SROs in schools. Some members of the board believe that SROs target Black and Hispanic students. Superintendent Jack Smith is supposed to make a recommendation to change or end the SRO program by Jan. 2021.
Following the school shooting at Stoneman Douglas High School, Maryland passed the Maryland Safe Learning Act of 2018 to make sure each high school had an adequate law enforcement presence. So, if MCPS is now considering removing a police presence, that must imply that schools are safer, right? But no significant gun control legislation has been passed yet, so are schools that much safer to the point where SROs aren't needed?
MCPS high school principals are unanimously in favor of continuing the SRO program, and SROs have continually stressed that their role is to intervene when emergencies arise. And in the past couple of years, SRO's have been needed to protect students. According to Maryland Public Schools Arrest Data, in the 2018-19 school year, 163 arrests were made in Montgomery County public schools, 27 of which were for students with weapons, and 31 of which were related to student-on-student attacks. Clearly, SRO's are essential for school safety.
Furthermore, is there any real data that suggests SROs target Black and Hispanic students? Most schools in Montgomery County have only a few SROs, and SROs don't actually take disciplinary actions against students — that's the job of administrators. It's difficult to find any conclusive evidence of bias by SRO's against Black and Hispanic students. The Maryland Public Schools Arrest Data shows that in MCPS there were 48 arrests made for drug abuse in MCPS schools. Of the 48, 16 students were Black, 12 were white, and 20 were Hispanic. Black students represent 21 % of MCPS students; white students represent 27 %; and Hispanic students represent 32 %. Based on those numbers, it's very hard to see any definitive bias by SRO's against Black and Hispanic students.
Unfortunately, the school system's actions may just be ideological. Had George Floyd not been needlessly murdered by a police officer, would MCPS be re-examining the SRO program? There is in fact no evidence that SROs in MCPS are racist, and they serve an important purpose of keeping schools safe.
SROs have discriminated before
By Nour Faragallah
During football season last year, multiple police cars were present at games to make sure that no fights occurred between WJ and the other school. My friends and I were in the parking lot, walking when we spotted them. My first action was to take a step back. I always aim to avoid cops and I feel very tense around them. My friend, on the other hand, looked at the cops and exclaimed, "There are police here. Now I feel safe."
In 2017, a Black teen in Alabama was arrested by a school resource officer (SRO)for passing a book bag to her classmate. Her school responded by saying that the teacher suspended her for a week for disobeying instructions — for passing a book bag during class — and that the SRO arrested her after her suspension. She didn't injure or kill anyone, she didn't do drugs and she didn't have a gun or any other kind of weapon. Yet she will now have a juvenile record.
Most high schools in America currently have an SRO. But we have to ask the question, have school shootings gone down? The answer is no. And in the tragic 2018 Marjory Stoneman Douglas High School shooting, the SRO, Scot Peterson, stayed outside the school building during the shooting. He didn't prevent or influence the shooting. Now, Peterson does not represent every SRO, but he shows that we can't 100% depend on SROs to do the right thing during emergencies and that increasing SROs is not how we make schools safer.
There also has been a documented history of brutality from SROs. There have been way too many instances where SROs have been caught on camera hitting students. It happened in North Carolina in 2019 and in Pompano Beach, Florida. In Dallas, an SRO body-slammed and pepper-sprayed a 12-year-old girl. In New Mexico, an SRO roughed up an 11-year-old because she took "more milks from the cafeteria than she was supposed to." There have even been instances where six and seven-year-olds have been handcuffed at school, some of whom were also special needs students. Some of these instances have also allegedly been racially motivated.
The moral of the story is that at school there should be no violence between "resource" officers and students. The police violence that we see on the street should not be happening in school environments. MCPS has every right to start questioning our relationship with SROs. Our county should be spending the funds used for SROs on student counseling. MCPS should be supporting students, not criminalizing them.
Your donation will support the student journalists of Walter Johnson High School. Your contribution will allow us to purchase equipment and cover our annual website hosting costs.
About the Contributors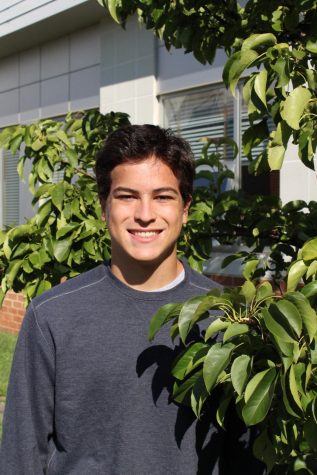 Alex Wolfson, Print Editor-in-Chief
Alex Wolfson is a senior and is excited to be serving as a Print Editor-in-Chief in his second year on the Pitch.  In addition to the Pitch, Wolfson plays...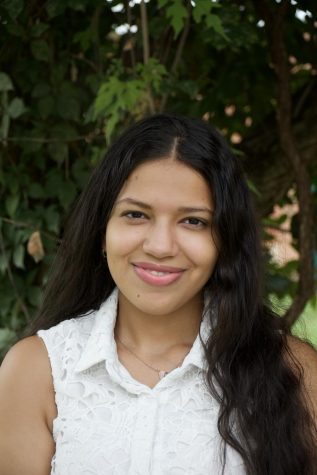 Nour Faragallah, Online Editor-in-Chief
Nour Faragallah is very enthusiastic for her third year on The Pitch. She is a senior who loves reading, keeping up with trends and bashing politicians.