Point Counter Point: In person vs online school
Throughout the past two school years, students have gone through many different modes of learning. From in-person to fully virtual and then to a hybrid of virtual and online. This year, however, students were given the choice to either come back in person fully or do the Virtual Academy.
Since the start of the school year, the majority of the student body has been back in the building attending classes, hanging out with friends in the halls and even going off campus for open lunch. And though it has been great to be back in the building full time for the first time in about two years, it begs the question: how different would my school experience be had I done Virtual Academy, and did I make the right choice?
Point: Yuval Shachar
When I was deciding what mode of learning to choose this year there wasn't any competition between the two. Attending in-person school is the better option.
To start off, in-person school allows students to socialize and interact with more members of the school. Oftentimes, students use school time to interact with their fellow classmates and form unexpected friendships. Sometimes all it takes for a new friendship to grow is assigned seating in class.In-person schooling also allows you to interact with teachers face to face to build connections. Students can also come in for help during lunch or before school, something that many students do, especially those with more challenging classes.
During the online school year, all club and extracurricular activity meetings were held online through Zoom. But now, most activities have returned to in-person and the meetings take place during lunchtime or after school. And while informational slides from each meeting usually get posted later in the day, the experience isn't the same as attending the actual meetings and seeing all your fellow club members.
Although Virtual Academy students will never feel the stress of getting lost in the hallways and the fear of being late for class, there is something gratifying about getting to your classes on time. And to me, it's worth the mild panic that comes every now and then if I get to walk with my friends in the halls. 
The social aspect of in-person school is not the only benefit. Learning online is much more difficult than in-person, especially for those who have ADD or ADHD, or those who simply find that being at home has many more distractions than in school. It can also be challenging for students to stare at a screen all day.
Being in-person holds you accountable. No falling asleep in class, no temptation to cheat on tests and you always have teachers reminding you when assignments are due. It's hard to stay engaged and completely focused in online school when there is nobody to make sure you are taking notes, paying attention and not going on your phone. 
I also find it easier to do my work on a paper copy of the classwork. I find that when I write down notes in a physical notebook, I focus and understand them better than when typing them on a google document online.
All in all, in-person school is not only healthier for the mind but for the soul too. Sitting alone at home all day can get depressing and being in the building helps relieve some of that pent-up energy. Although there is still a risk of COVID, if everyone does their part to make sure that they are wearing masks, social distancing and quarantining if needed, in-person school is definitely the better option.
Counterpoint: Ila Gordon 
The 2021-2022 school year is the first time nearly all Walter Johnson students will be in the building for a 'normal' school day in two years. While many students are relieved to return to in-person learning, the appreciation of in-person learning isn't universal. In fact, there were many advantages to online learning that went overlooked. 
First of all, I can't be the only one who was eternally grateful for the 9 a.m. start to classes. In other words, I was eternally grateful for the 8:55 wake up, compared to my grueling 6 a.m. wake up during an in-person school year. No one knows true exhaustion like high school students who spend four years trying to balance academics, social life, extracurriculars, all while hoping to get a wink of sleep somewhere in between. 
The nearly three hours of extra sleep gained with online school overcompensated the other struggles. More sleep allowed students to have more energy during the day so that they weren't entirely rundown by the time they had completed their necessary school work. It gave students the energy to invest in activities they enjoy. 
In addition, extracurricular activities became an entirely new opportunity for students during online learning. Suddenly the commitment to multiple clubs and activities wasn't so overwhelming when all it required was joining a Zoom link. This isn't to say that extracurriculars were less engaging, just simply much easier to commit to, which allowed more students to explore opportunities at WJ that they didn't even know existed. 
Overall, online learning was too often viewed as subpar and subordinate to in-person learning, but maybe that's just because it was unprecedented and unperfected. Online school allowed students to give their brains a break, get better sleep and pursue activities they enjoy with more freedom, time and energy. Instead of discussing what was lost during online learning, people should be discussing what is now lost as we transition back to in-person learning. 
Your donation will support the student journalists of Walter Johnson High School. Your contribution will allow us to purchase equipment and cover our annual website hosting costs.
About the Contributors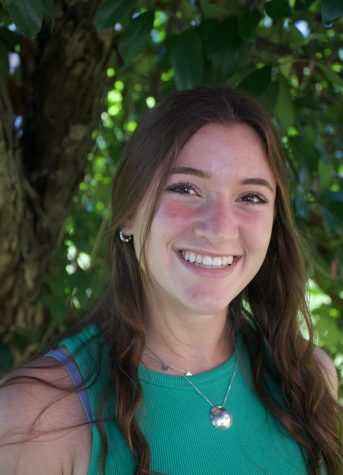 Ila Gordon, Print Managing Editor
Senior Ila Gordon is excited to contribute in her second year on the Pitch as the Print Managing Editor. Outside of room 193, Ila enjoys playing soccer...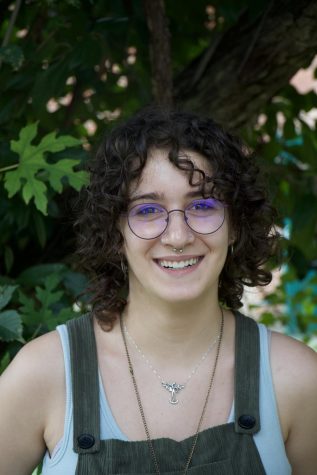 Yuval Shachar, Print Editor-in-Chief





Yuval is a senior, excited to be a Print Editor-in-Chief for her third year of the Pitch! Outside of Room 193, she enjoys reading, listening...