Double standards hurt artists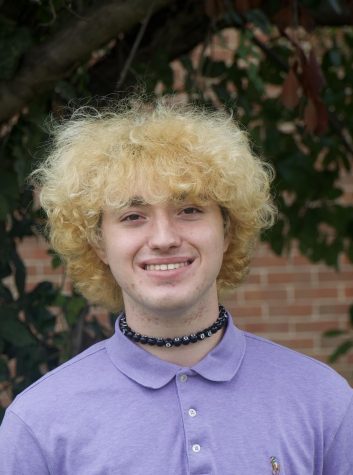 More stories from Liam Dorrien
Female artists have dominated the music landscape for the past two years thanks to TikTok and increased acceptance, but the treatment they face is often much worse than the male artists they rival in popularity. From the targeted fat-shaming campaigns against Lizzo, to the harassment of Megan Thee Stallion after being the victim of a shooting and the general slut shaming that happens in the industry, female artists are constantly being criticized in the public sphere.
Male artists can often get away with things that might cause a female artist to be heavily scrutinized or, at the worst, blacklisted. For example, Cardi B and Megan Thee Stallion's song "WAP" was heavily criticized as overly sexual and crass. While the content is undeniably explicit, this same critique hasn't been levied against other male artists who have the same type of content within their songs, such as Future and Gunna.
"A lot of the time, males artists are seen as badass dudes: they get a lot of women; they're players. Female artists doing the same thing get called 'for the streets,' even though they're just expressing their sexuality," junior Camilla Veal said.
Female artists can also be restricted regarding what music is considered 'normal' or acceptable for them to make, as some students have pointed out.
"A lot of the time, the media portrays female artists as mostly vocalists and nothing more, [and] female artists who drift out of the pop genre tend to be viewed in a different light. For example, female rappers are often viewed as loud and annoying, compared to male artists who don't get the same criticisms," junior Jeremiah Morke said.
In addition, some students feel that societal pressure for female artists changes who is even able to be successful in the music industry.
"I think female artists, especially in pop music, are expected to be young and hot, and male artists can be whatever they want….I don't think there's as much pressure [on them]. The majority of successful female artists with a large fan base succumb to the pressure that society puts on them to be hot and to appeal to 'everyone', when 'everyone' is really straight men and boys," junior Bella Gunther said.
In some ways the knife can cut both ways, with some mainstream male artists not enjoying the same freedom to express themselves without facing ridicule. Young Thug was ridiculed for his "Jeffrey" album cover featuring him in a designer dress, and more sensitive male artists like Drake get flack for expressing their emotions in their music.
However, things are changing. Artists like Harry Styles and Playboi Carti are breaking down fashion barriers and are being celebrated instead of criticized, at least by the majority of fans.
"The best artists don't really care or think about society's standards," Veal said.
Yet this subversion of societal norms doesn't prevent these same artists from perpetuating the same double standards, as shown by recent incidents at Playboi Carti concerts along his King Vamp Tour. A horde of Carti's fans, who are mostly Gen Z and millennials, booed concert opener Rico Nasty and interrupted the majority of her sets. Despite this, Carti offered no public support, even with the outpouring of support for Nasty from other, mostly female, artists.
"I was disappointed when I heard [about] it, but I wasn't surprised. It was telling of the environment of that genre and of the people who listen to him," Gunther said.
Your donation will support the student journalists of Walter Johnson High School. Your contribution will allow us to purchase equipment and cover our annual website hosting costs.
About the Contributor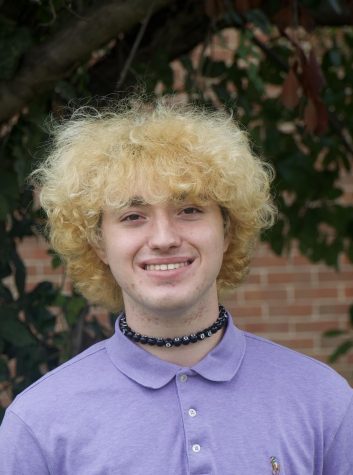 Liam Dorrien, Print Arts and Entertainment Editor
Liam is a Print Arts and Entertainment Editor and has been with the Pitch for two years. In their free time they enjoy playing guitar and watching movies.