Credits should count towards elective classes
Which classes should I take next year? This question lingers around students every year when January comes.
"I have to worry about my PE credit, health credit, art credit, world language credit, tech credit. But there's only space for seven classes," sophomore Ruth Choi said.
The classes we choose to take have everlasting effects. When we are actually taking them, our time may be consumed with homework and extra hours of studying, depending on the difficulty of the class. In the future, we need to worry about whether our schedules look good for colleges. And on top of that, students need to worry about fulfilling their graduation credits. This includes four English credits, one fine arts credit, 0.5 (soon to be one) health education credit, four math credits, three NGSS Science credits, one technology education credit and elective credits. But, students should still be able to choose classes that interest them and have those credits contribute to their graduation.
There are many technology classes offered at WJ. But, many classes actually do not count towards the technology education credit. Most classes only count for elective credits and only basic technology classes count towards the technology education credit. For example, AP JAVA does not count for the tech credit but AP Computer Science Principles does. I think all classes that have to do with coding and computers should count towards the tech credit requirement because some students have prior knowledge and might want to take a more challenging class rather than a basic one that is too easy for them.
There are also many art classes offered at WJ. Ceramics and photography are the most popular ones. Music classes, like piano or orchestra, also count towards your art credit. Yearbook is also a popular class that is offered. Similarly to photography, it gives students an opportunity to take pictures of their peers during class and at WJ events to give back to the school community. What's different between the two is that yearbook doesn't count for an art credit. Changing the credits for classes like yearbook so that it counts for the graduation requirement will help students take classes that are enjoyable for them and at the same time fulfill their requirements.
Starting with the graduating class of 2025, the requirement for health credit will change from 0.5 to one full credit. This makes it even harder for students to find the balance between taking classes that they are actually interested in and classes that they take because it counts towards credit.
"What makes these classes not count for graduation credit? All electives/classes should belong in a category that should provide the necessary graduation requirements," junior Prakriti Tiwari said.
With all of this being considered, classes that count only for elective credits should be reevaluated so that there are more classes that are eligible for fulfilling graduation requirements so that students can choose classes based on their passions.
Your donation will support the student journalists of Walter Johnson High School. Your contribution will allow us to purchase equipment and cover our annual website hosting costs.
About the Contributor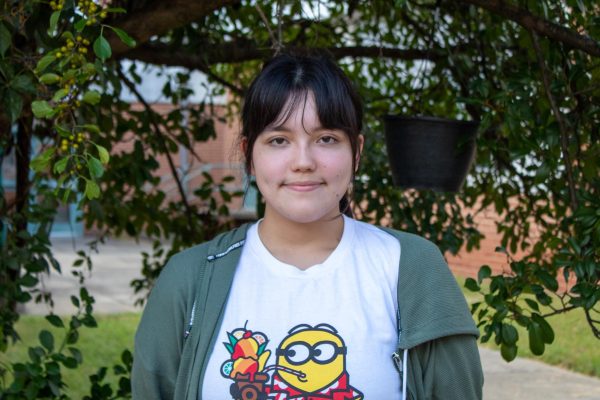 Sara Karbowski, Diversity, Equity and Inclusion Editor
Senior Sara Karbowski is excited to join the Pitch as an Equity and Inclusion editor! It is her first year on the Pitch and she likes to write haikus in...