Lack of Covid-19 resources for quarantined students.
Everybody can relate to that feeling of having to catch up in school after missing a day. However, for students affected by Covid-19 this feeling is further exacerbated by missing weeks of instruction and having to self-teach through classwork. Having missed almost two weeks of school due to quarantine, MCPS lacks the online infrastructure to connect students to teachers and provide assistance to struggling students.
 Before school was supposed to start on Jan. 3, I emailed my teachers informing them that I would be absent for the following 2 weeks. I expected a plethora of emails, but instead received two responses while the other four teachers I had emailed never responded. After I sent additional emails almost a week later, I again was met with no response.
Left aimless, I tackled the easiest assignments first, but with no way to schedule a Zoom meeting or view the slideshows. I had no idea what was going on. I depended on my friends to help me understand the newly introduced assignments. 
Teachers that did respond were incredibly helpful. They reassured me that I would be properly caught up, but the lack of instruction made following assignments difficult. Returning the following week was a mess, I missed several introductions to projects which left me overwhelmed with work.
While most teachers were able to extend deadlines for assignments, it was still so much to catch up on in a short period of time. Many other students suffered through the same experience of having to finish all missing assignments in less than a week before the semester finished.
 This could have been easily avoided if MCPS created a plan for quarantined students during winter break. This would've allowed students to catch up and follow instruction during the influx of quarantines throughout January. Instead, MCPS pushed for in-person learning which left many students stuck learning the content themselves.
MCPS has proposed to create more resources for students in quarantine, but such proposals have fallen short. Their first proposal was to introduce recorded lessons similar to the beginning of quarantine. However, during the peak of Covid cases in late January, this was not implemented in any of my classes even with a majority of students being absent. 
Besides the recorded classes or promises of livestreamed classroom instruction, MCPS has only introduced measures to prevent the spread of Covid-19 within the school. Nothing has been formally introduced to keep quarantined students learning. The only formal announcement has been the creation of MCPS's virtual academy. However this is only meant for students in special circumstances who are unable to attend in-person classes for safety or scheduling reasons.
Hopefully, MCPS can learn from their mistakes in January 2022 and implement better resources for students stuck in quarantine. Even if cases have gone significantly down, stronger infrastructure for online learning will prevent chaos in the future.
About the Contributor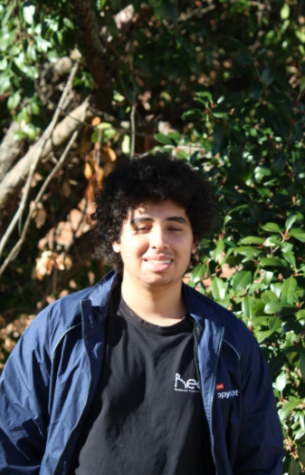 Steven Johnson, Staff Writer
Steven Johnson is a staff writer for the Pitch this year. This is his first year writing, but has done photo journalism for the past 4 years. In his free...