WJ Students need to get involved in county advocacy
In the wider MCPS, there is a whole advocacy network that many students are simply not aware of. If you ask random students in the hallway what MCR is or what they do, 99.9% of the students will not know the answer.
The Montgomery County Regional Student Government Association strives to represent and amplify students' voices. I have been a member for two years now but many people got their start in the middle school version of MCR. It might be MCR's fault that so many students don't know of these opportunities but it is really disheartening every year when leadership is announced in these various advocacy organizations and WJ is barely represented.
MCR-SGA offers students the opportunities to do many things. In the past two years, I have led advocacy meetings and workshops, voted on countless resolutions, started social media campaigns and most importantly personally advocated to members of the Maryland Congress and US Congress about bills that I support.
Annually in the fall, MCPS holds a meeting with student leaders and MCPS staff. This year they also did it in the spring. It is a very unique opportunity to get to meet with those who work behind the scenes about things that affect students every day. Everyone from the head of drama departments, head of sports, head of tech, curriculum coordinators, etc. All the board members and the MCPS superintendent were present. The issues discussed in the meeting were equity in education, mental health and school safety, infrastructure and technology and curriculum, athletics and fine and performing arts. Student leaders around the county got to directly sit down and ask questions of those in charge about problems in their daily high school lives. Problems like discrimination on sports teams, water filling stations and wifi inaccessibility were brought up by students to the staff and discussions were had about what can be done to solve them. All of the aforementioned staff left the meeting with pages full of notes about student concerns.
It was remarkable how shocked MCPS staff were about certain problems that students shared. Like they couldn't believe what is happening in their schools, This really encapsulates the reasons why a school board can be unsuccessful and why it is so important to have a student as a member of the board. There is a huge disconnect between staff and students. But meetings like these help decrease that disconnect. I hope that the Board keeps its promise to increase the frequency of these meetings.
One thing that can also be taken away from a meeting like that is how different MCPS schools can be. Some students were complaining about having only one bottle filling station while others noted that they have ten at their schools.
But the thing is there is not a huge WJ student presence at these advocacy events. And if there is it is usually the same two people.
Advocacy networks such as MCR really cover various topics and demographics. There are MCPS-affiliated organizations such as MoCo EmpowHER, a women's leadership organization and MoCo Pride Youth, an advocacy group for the LGBTQ+ community. And there are a ton more that are non-MCPS affiliated such as MoCo for Change, CUAH- Youth Creating Change, Minority Scholars Program, MASC, MoCo STEPS, MCEA, Project DCC and MoCo Connects.
Luckily all these organizations' applications are opening now during April and May. And they could all be great fits for WJ students to get involved with and to help make WJ more represented in district-wide leadership organizations.
Your donation will support the student journalists of Walter Johnson High School. Your contribution will allow us to purchase equipment and cover our annual website hosting costs.
About the Contributor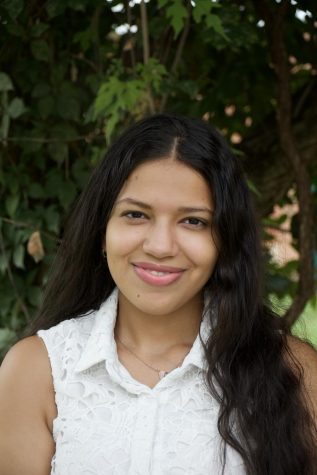 Nour Faragallah, Online Editor-in-Chief
Nour Faragallah is very enthusiastic for her third year on The Pitch. She is a senior who loves reading, keeping up with trends and bashing politicians.