How to live your best life in summer
As summer is inching closer and closer, the summer mindset is setting in hard. Daydreaming of the beach, long lasting vacations and sleeping in. All that daydreaming makes it hard to stay focused in class and stay on top of all the last minute assignments.
The perfect summer is different for everyone. All the activities that the ideal summer includes could be traveling, working, hanging out with friends, catching up on family time or just relaxing in bed.
Universally, a day at the beach or pool can never be a bad day, so go get your tan on. "I like to just lay out by the pool and just like to read if I have a good book, probably something from Colleen Hoover," sophomore Ella Hoban said.
With all the free time, making unforgettable memories with friends is 100% easier. You can plan unique hangouts with your friends such as making a trampoline fort. It's really simple too, all you need is a friend with a trampoline and a couple of sheets. Then you're ready to watch some movies on a laptop and indulge in your favorite snacks. Pinterest is full of ideas to ensure you are never bored.
While working is not always fun, having a summer job and making money might be the smarter choice to make in summer. Summer jobs like life guarding or working at the beach help you save up and gain new life skills.
"This summer I'm gonna be working, so I'm looking forward to making money," junior Olin Kimball said.
Summer is also a time for extra bonding with friends of all ages and grades. With different academic priorities and extracurriculars the school year prevents different age groups from spending as much time together.
"I'm looking forward to spending one more summer with my older [junior] friends before they go to college," Hoban said.
Another fun idea is to make a summer bucket list and compete with friends to see who can check all of the boxes first. Some fun ideas for the summer bucket list could be going to a waterfall, cliff jumping, snorkeling, having a bonfire on the beach, doing a triathlon or something extremely sleep depriving like pulling three all-nighters.
Students can refresh and recharge during their summer break after the stress they experience from the school year. Summer gives you a chance to live anxiety free and have control over what you want to do most.
"I'm excited for no school, no homeworks and no headaches from being in school. Also being with my friends and going to the beach," junior Ava Redmond said.
Student athletes for fall sports might spend their summer break working on their skills to get better and stronger for the upcoming season.
"This summer I wanna accomplish being the captain of the football team because you know, all summer I'd be working with the guys and I hope I can make a good relationship with all of 'em," junior Nick Zampardi said.
Lastly, music can make all the difference when it comes to having a good time. Blasting some 2000s songs while driving down the highway at night or playing some country music while tanning at the beach can really make special memories.
"Personally, I really like listening to Taylor Swift albums, specifically older ones, because those just give off really summery vibes," freshman Charlotte Delong said.
Summer is the chance to do what you love and do things you will remember forever. There are no bad choices to how you spend your summer and there should be zero regrets, so go to that concert, make that day trip to the beach, have that week-long sleepover with your best friend, and make the very most out of the three months.
Your donation will support the student journalists of Walter Johnson High School. Your contribution will allow us to purchase equipment and cover our annual website hosting costs.
About the Contributor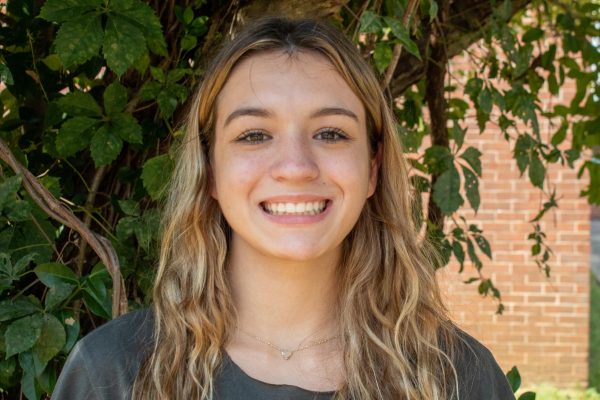 Suzanne Hancock, Staff Writer
Senior Suzanne Hancock is overjoyed to be apart of her first year on the Pitch as a Staff Writer. Suzanne loves the beach and eating Chipotle!