New Women's Studies class highlights stories of several MoCo women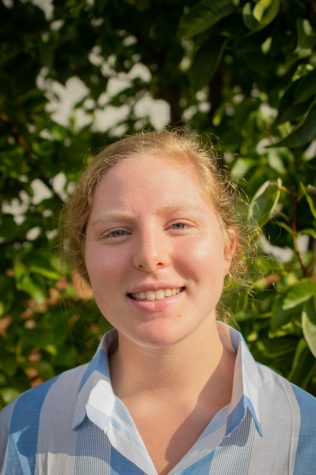 More stories from Hannah Markov
Photos of admirable and empowering women now decorate the halls of WJ. This is the doing of WJ's Women's Studies class. The project, called "Women of MoCo," was created for the month of October in order to shine a spotlight on local women deserving of recognition. All around the school, students can read about these strong and confident Montgomery County residents, chosen by students in the class.
"The teacher had us choose women that we respected and looked up to in our lives," class participant,senior Marlee Smith said. "I chose my soccer trainer."
Smith said she enjoys the course because of the discussion on feminism and equality. She also mentioned the the class is entirely female.
Sophomore Nadia Lonnberg said she had never heard of the class before seeing the posters, but it got her thinking about the women who inspired her. She said if she were to choose a woman in her life who inspires her, it would be science teacher Aileen Leung.
"Mrs. Leung understands anxiety and is supportive in helping with that," Lonnberg said of her teacher. "She's like amazing. I have her seventh period and even though it's the end of the day and I'm super sad, she makes me so happy."
After many years of trying to kickstart the class, the 2018-2019 school year is the first year that it actually came into fruition. Women's Studies is a semester-long class that focuses on the international changes in women's political, economic and social status over time. It can be taken starting sophomore year. Students taking the course learn about advancements in the lives of women, both at home and in the workforce, and study key figures who have shaped the way women live today.
The posters are mostly located on the top floor of the school. While the students were a given an amount of freedom with the project, the teacher assigned places to hang them up and monitored the project."I think they were pretty cool! I stopped to read some of them," sophomore Mia Smith said.
About the Contributor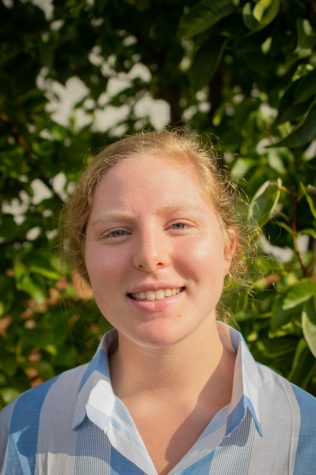 Hannah Markov, Opinion Editor
Junior Hannah Markov is in her second year with the Pitch. Outside of the Pitch, she is the secretary of the GSA. In her free time, she likes playing music,...