D.C. United clinch playoffs following unbelievable comeback season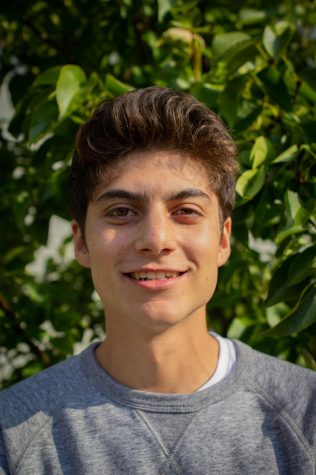 More stories from Austin Mucchetti
In recent months, D.C. United has made waves in the soccer community. After years of playing in the run-down RFK Stadium, D.C. United has finally moved into their new home at Audi Field. The 20,000 seat, $500 million stadium, coupled with the surprise signing of English superstar striker Wayne Rooney, has helped propel United into an astonishing playoff spot in the final months of the season.
Among fans at WJ, many believe the numerous changes at D.C. have positively affected the team. Junior Camille Lukash has season tickets at Audi Field and believes.
"Fan involvement has definitely had a positive increase since the inaugural game at Audi Field. The attendance has risen and fans are a lot more spirited and hype during games," Lukash said.
Additionally, Lukash prefers Audi Field to the old, deteriorating RFK Stadium because it is more modern and open, so there aren't really any bad seats.
Before signing Rooney, United sat in last place in the league with 11 points. Now, three months later, they have confirmed a playoff spot and could finish anywhere from 6th to 4th place depending on other results in the league. Rooney has been widely credited with United's impressive performance, but it is important to acknowledge the other players such as midfielders Luciano Acosta, Russell Canouse and Paul Arriola, who have all flourished alongside their new captain. Rooney's advanced knowledge of the game has allowed him to play a strong leadership role, and has changed the team's style on and off the field.
Freshman Darius Kamrad believes the signing of Rooney has had the biggest impact on the team and that he would definitely be considered United's player of the season.
"He is a great leader, player and communicator. He works very well with his teammates and D.C. United. [Improving from last to sixth place since the signing of Rooney] is proof that Rooney has impacted the team," Kamrad said.
The Englishman plays as more of a reserved striker or "false nine", meaning he usually has his back to the goal and is able to be involved in a lot of the build up play. This allows midfielders such as Arriola and Acosta to make sharp inward runs towards the goal instead of relying solely on Rooney's finishing ability. The trust he has shown in his new teammates has also made Rooney an instant fan favorite. From the start, Rooney rejected the number 10 shirt (which he famously donned at Everton and Manchester United) when he signed for the club, saying it belonged to Acosta and instead opted for number nine. He additionally rejected first class travel from the club so he could bond with his new teammates, hoping that he could be seen as one of them rather than a world class player on another level. This commitment to becoming part of the team and adapting so well to life in DC is what has fans on the edge of their seats, eager to see what's next for United.
Junior Arturo Alipio agrees with Kamrad about Rooney's ability and positive influence on the team, citing "that crazy play against Orlando City" in which Rooney chased down an attacker for 50 yards with infinite space and an open goal ahead of him. He risked everything by diving in with a slide tackle, won the ball, played a 40 yard lob to Acosta who managed to jump over the defender to head it in to win the game in the 96th minute.
"I appreciate the work rate Rooney brought to DC," Alipio added.
United play their final regular season game against Chicago Fire on Sunday, October 28.
About the Contributor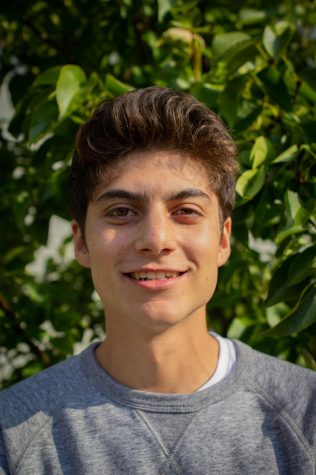 Austin Mucchetti, Copy Editor
Senior Austin Mucchetti is excited to be returning for his second year with the Pitch, this time as Online Copy Editor. In addition to writing for the...