Lamar Jackson Point/Counterpoint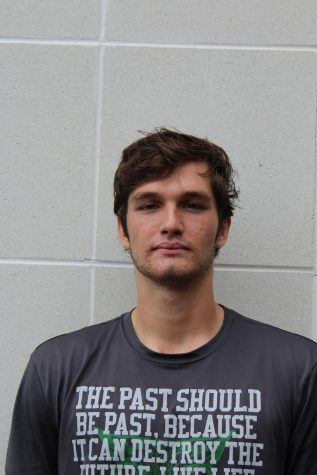 More stories from Patrick Markey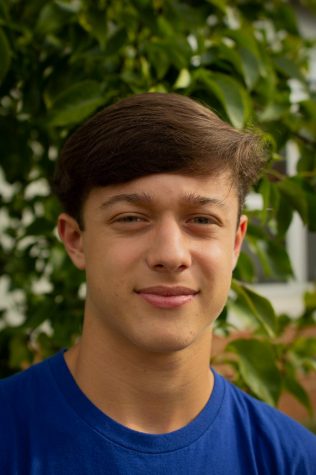 More stories from Matt Shea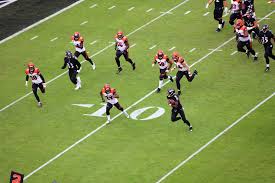 Future still bright for Lamar, Ravens (Matt Shea)
    Despite a poor performance in the playoffs, Lamar Jackson was by far one of the best rookie quarterbacks to come out of the 2018 draft class. Jackson was 6-1 in his regular season starts, leading the Baltimore Ravens from 4-5 to 10-6 and a division championship. Jackson, despite the loss, was the youngest quarterback in NFL history to start in a playoff game. With a probable starting position next season, Jackson is just getting started.
    Many Ravens fans were skeptical when the 6' 2'' QB from Louisville was set to debut. With a poor and an injured Joe Flacco, many fans were left feeling hopeless. Nevertheless, Jackson would start the Week 11 game against the Cincinnati Bengals. What was looking like a lost season for Ravens was about to be resurrected by Jackson.
    "He played well for his first NFL start. Although the offense wasn't the most impressive, the Ravens now have the whole off-season to improve it based around Jackson's strengths and weaknesses," junior Logan Moreland said.
    Through the first couple starts, the Ravens primarily had Jackson run the ball with limited  pass attempts. In fact, Jackson ran the ball so much that by the end of the season he had set a record for the most rush attempts by a QB in a single season, which is pretty remarkable since Jackson started so late in the season.
    "When Jackson came in, it was definitely the right choice to pound the run game. The Ravens were simply playing to their strengths, and their win streak validated their choice. However, they should've realized that teams would eventually catch on," junior Seth Bangser said.
    As the offense began to form around Jackson, the passing plays were added in which enlightened a spark in the Ravens offense. Having proved he was a dual threat quarterback, Jackson was winning games, and making impressions. With a 6-1 record, the Ravens made an improbable run to the playoffs and clinched the division.
    "Their run to the playoffs was interesting especially because they haven't had so much success in recent years. Lamar Jackson was a major key in turning their season around," junior Jack Linde said.
    The things Jackson did this season on the field were incredible for a rookie quarterback. Other rookie quarterbacks, such as Josh Rosen on the Cardinals, has been in the starting positions since Week 1 and still couldn't accomplish what Jackson could in his eight starts. Sure, Jackson had his struggles. It was evident from his fumbles that Jackson lacked ball security, and of course Jackson was unable to lead the Ravens to a home playoff victory. But in the bigger picture, Jackson had an incredible rookie season and already has a playoff game under his belt. With hard work and dedication, he will grow and mature as a quarterback and gain a better sense of his surroundings. This rookie has a long career and a promising future ahead of him, and will be fighting for AFC North titles for years to come; maybe one day even a Super Bowl.
Lamar Jackson: Too One Dimensional (Patrick Markey)
    Heading into Week 11 with a 4-5 record and an injured Joe Flacco, the Ravens made the decision to start their first round draft pick Lamar Jackson. A former Heisman trophy winner at Louisville, Lamar showed flashes of greatness, and drew comparisons to former Virginia Tech quarterback Michael Vick. Prior to his first start against the Bengals, Jackson had been used mostly as a wild card, taking plays at receiver, halfback and quarterback at times, slowly weaving his way into the Ravens offensive attack.
    Prior to Week 11, Jackson had scored touchdowns against the Buffalo Bills and New Orleans Saints, one passing and one rushing, and had been in for Joe Flacco after getting injured en route to their 36-21 loss to the Carolina Panthers. Sitting below .500, without their starting quarterback midseason, the Ravens needed a decisive win against their division rivals, the Cincinnati Bengals. This was when Jackson came in. Jackson threw for 150 yards and rushed for another 119, defeating the Bengals at home 24-21. Their momentum continued into Weeks 12 and 13,with wins against the Raiders and Falcons, and nearly defeating the AFC's best, Kansas City Chiefs in Arrowhead in Week 14, serving as what would be a moral victory for Baltimore.
    Jackson's impact in each game did not go unnoticed, as the Ravens would go on to win crucial games against the Buccaneers and Chargers, setting up a win-and-get-in scenario against the Cleveland Browns in Week 17. Coming off of a career high 202 passing yards and a touchdown against the 11-3 Chargers, the Ravens needed a win against the Browns to clinch the division. Similar to their first matchup, (a 12-9 overtime win for Cleveland), the Ravens game came down to the wire, the Browns having one last chance of a victory down two points with under a minute left. After a couple improbable completions, the Browns looked poised to move down the field to kick a game winning field goal. Deja u looked to be setting in for the Ravens, as the Browns' drive was looking awfully similar to the game winning drive against the Bengals last year which sent the Ravens out of playoff contention. However on the fourth down, the Baltimore defense came up strong, as Ravens linebacker C.J. Mosley sealed the game with an interception of Quarterback Baker Mayfield. The Ravens, led by their new and upcoming quarterback Lamar Jackson looked like they could be the darkhorse in the AFC, finishing the season 6-1, and Jackson finishing with over 1,200 passing yards and 600 rushing yards. However, what transpired was arguably the worst performance of Lamar Jackson's career, both with Baltimore and at Louisville.
    The Ravens placed the fourth seed in the playoffs and faced off against the 12-4 Los Angeles Chargers, a team they had beaten three weeks prior. From the start of the game, Jackson looked like a deer in headlights. In the first half he struggled with ball control, and completing passes in general, which only made their offensive game worse. The Ravens were stagnant, converting on less than five first downs in the first half and Jackson passing for under 40 yards heading into the fourth quarter. On the other side of the ball, the Ravens defense did everything they could against quarterback Philip Rivers and the Chargers, holding them to no touchdowns and causing a turnover. Jackson, however, wasn't able to pull his weight until it was too late. He managed to score two touchdowns in the last seven minutes of the game, making the score 23-17. However, on a desperation drive with a minute left, Lamar fumbled the ball, and the Chargers recovered to seal the game.
    Jackson finished with three turnovers on offense, one interception, and two fumbles, closing with an overall passer rating of 78.8. Without the fourth quarter burst, Jackson was on pace to finish with under 100 yards passing, and no touchdowns, leaving Baltimore fans baffled and crying for Flacco to be put in. While some speculate that Jackson's inexperience was the reason for his poor performance in his playoff debut, there seems to be an underlying issue with Jackson in the future. While Flacco has proven to be an inconsistent quarterback, Jackson could very well end up like the Ravens third string quarterback Robert Griffin III if he doesn't adapt to throwing the ball more. Not only did Jackson complete less than 50% of his passes against the Chargers, he also didn't favor much better in the regular season, passing for only 58.2%. His passes at times were inaccurate, wobbly and thrown off balance, but worst of all, the Ravens offense is limited because of Jackson's inability to pass well. It was evident how predictable and repetitive the Ravens offensive scheme was against the Chargers: A scramble out by Jackson, a play action boot, a quarterback draw. It's been said that defense wins championships, but there's only so much the Ravens defensive unit can do when Jackson was running their offense into the ground. It's true that Jackson led the Ravens into the playoffs; however, he is not going to be a reliable quarterback for the future, which has been proven by multiple running quarterbacks in the past.
    The Ravens shouldn't be too hesitant in releasing Flacco just yet, as keeping Lamar Jackson as their starter could pan out to be a poor risk taken by the Baltimore franchise.
Your donation will support the student journalists of Walter Johnson High School. Your contribution will allow us to purchase equipment and cover our annual website hosting costs.
About the Contributors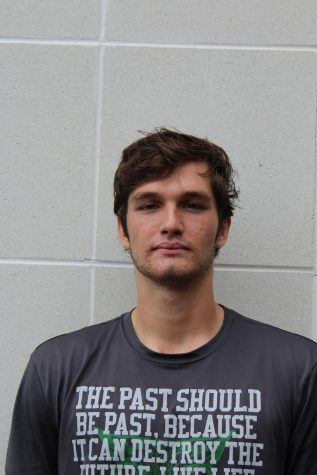 Patrick Markey, Staff Writer
My name is Patrick Markey, I am a senior at Walter Johnson, and this is my first year on the Pitch. My interests include writing, taking photographs, watching...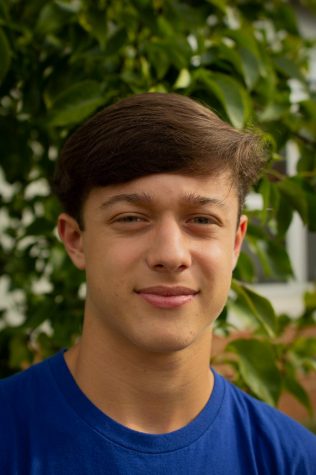 Matt Shea, Managing Editor
Matt Shea is a Managing Editor for The Pitch and currently in his senior year at WJ. This is his second year with The Pitch and after contributing last...