NBA All-Star Weekend disappoints due to lack of effort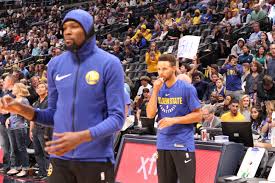 The NBA's annual All-Star weekend is one of the most exciting, entertaining basketball events all over the world. Last year, the NBA decided to make the All-Star teams more fair by taking conferences out of the picture and making the number one vote-getter from each conference a captain who then picks from a pool of the other All Stars.
This year, the NBA decided to televise the All-Star draft with Lakers forward LeBron James and Bucks forward Giannis Antetokounmpo as the captains. James took Kevin Durant, Kyrie Irving, Kawhi Leonard, James Harden, LaMarcus Aldridge, Damian Lillard, Bradley Beal, Anthony Davis, Ben Simmons, Klay Thompson, Karl Anthony-Towns and Dwyane Wade. Giannis took Steph Curry, Joel Embiid, Paul George, Kemba Walker, Blake Griffin, Nikola Vucevic, Nikola Jokic, Kyle Lowry, Khris Middleton, Victor Oladipo, D'Angelo Russell, Russell Westbrook and Dirk Nowitzki. Victor Oladipo was replaced by D'Angelo Russell due to injuries.
Every year, the NBA All-Star game is played with almost no defense, almost no effort and the players just trying to entertain the crowd.
This year, the NBA had its lowest TV ratings since 2010 for the All-Star game.
Some students here at WJ gave their thoughts on the NBA's drop in TV ratings.
"I'm not surprised about the ratings drop, you aren't going to be compelled to watch a game that isn't played with effort," sophomore Patrick Kemp said.
Other students feel that the game is still entertaining despite the lack of effort.
"It sucks that they don't try but it's still an exciting game," said sophomore Hunter Park.
After getting off to a quick lead, Team Giannis stayed up until the beginning of the fourth quarter with Giannis leading the way for the team. In the fourth, the Team LeBron reserves came in and dominated Team Giannis. The reserves connected on many three pointers that made it a close game, including three triples from the Washington Wizards star guard Bradley Beal. After the incredible run that the reserves went on, the starters came back into the game and sealed the win for Team LeBron. After the game, NBA commissioner Adam Silver announced that the 2019 NBA All-Star Game MVP was Kevin Durant of the Golden State Warriors.

All in all, the game had a very impressive 20 point comeback from Team LeBron. The NBA has said that it will continue to try and improve the All-Star game for next year and for many years to come.