Touchdowns and trades: a look into fantasy leagues at WJ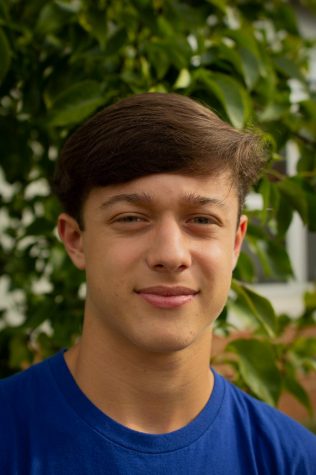 More stories from Matt Shea
As summer winds down, September becomes a month of hope and optimism among fantasy football players everywhere as they prepare for another season and another chance to draft a championship winning team. It is easy to see that the passion and spirit of fantasy football is very much alive here at WJ. Let's take a closer look at some of the fantasy leagues around the school.
League Name: WJ Dynasty
Year founded: 2017
Recent champion: Sweet and Sour (Michael Rubin, 12)
When it comes to competitive fantasy football, the WJ Dynasty league is the perfect place to start. It is the classic story of a group of friends who came together with one common goal: defeat the others.
"It was just a great way for me and my friends to do something. Also there is money on the line and I like money," senior Jack Danco said.
For many players like Danco, draft day is an exciting start to a new season. However, players can't help but analyze and question draft day decisions. When recalling the events of the draft, Danco reminisces about not drafting wide receiver Odell Beckham Jr.
"I wish I drafted Odell Beckham instead of [running back LeSean] McCoy but I was trying to build a running back core."
Danco also recalls memorable moments in the league such as a three way trade in which he traded tight end Zach Ertz and running back Melvin Gordon for running backs Saquon Barkley and Sony Michel. The third team received wide receiver Michael Thomas and running back Philip Lindsay.
"It felt great to get one of the best running backs in the league and a player I could potentially trade. I would say my team benefited from the trade. It worked out great for me," Danco said.
League Name: Bangser's $60 Buy-In
Year Founded: 2017
Recent champion: Glazer Gods (Natan Glazer, 12)
Imagine a league in which the commissioner almost quits. Welcome to Bangser's $60 Buy-In.
"I almost quit the league last year because a trade I proposed got vetoed. I wanted Saquon Barkley for James Connor," senior Seth Bangser said.
This year Bangser hasn't made any trade proposals yet, but that doesn't mean he hasn't scouted the other teams.
"I admire [senior] Mason Stern's team. He has [running backs] Dalvin Cook and Derrick Henry which were potentially two huge steals," Bangser said.
The ultimate goal of fantasy football is to win the league resulting in pride or cash. But in Bangser's $60 Buy-In, the loser gets something as well.
"I lost the league last year and ultimately had to stand out on Old Georgetown Road only wearing a dress," senior Lucas Guberman recalled..
However, Guberman is confident that this season will bring more fortune than the previous ones.
"This year I think I have the best team," he said.
As these three prepare to vie for their league titles, other team owners across the school will also be battling it out for the coveted title of champion. However, there will undoubtedly be difficult times throughout the season. Player injuries, forgetting to pick up players and poor decision making can all put an end to a great fantasy run. No matter what league you're in or what team you have, the expectations are always the same. As Bangser puts it, the expectation is "nothing less than a championship."
Your donation will support the student journalists of Walter Johnson High School. Your contribution will allow us to purchase equipment and cover our annual website hosting costs.
About the Contributor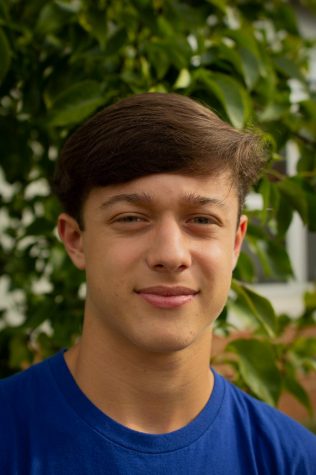 Matt Shea, Managing Editor
Matt Shea is a Managing Editor for The Pitch and currently in his senior year at WJ. This is his second year with The Pitch and after contributing last...