WJ athletes share their pregame playlists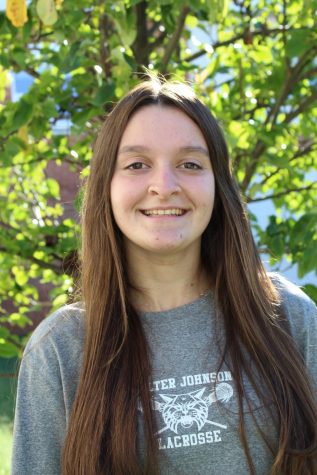 More stories from Jillian Ward
In order to get amped up enough for a sporting event, athletes need one key thing: the right music. Music helps an athlete get their adrenaline pumping so they have loads of energy to put into the game. In other words, they need a pregame playlist. WJ football, basketball, soccer, lacrosse players and swimmers have shared their pregame playlists that they use before they go out and represent the wildcats!
Phillip Stubin (senior), basketball
Phillip's Pregame Playlist
"My playlist gets me focused for the game and locks me in. It gets me a little bit angry which gets me going for the whole game," Stubin said.
Vasiliki Marmaras (junior), basketball
Vasiliki's Pregame Playlist
"It is essential for me to listen to my pregame playlist because it gets me hyped up to be able to play the best game I can possibly play. Also, it helps me get my mind focused into my game so that I have the right mindset," Marmaras said.
Katala Lupunga-Phillips (junior), soccer
Katala's Pregame Playlist
"I use this playlist when I workout and for pregame. I love listening to it because it feels like I am in a highlight video and am defending and scoring goals. It gets me in the right mood to win games," Lupunga-Phillips said.
Aranda Hurge (sophomore), soccer
Aranda's Pregame Playlist
"This is my pregame playlist because it takes me back to when I first started playing soccer and my dad always played these songs before every game," Hurge said.
Jacob Dincin (senior), lacrosse
Jacob's Pregame Playlist
"I like these songs because the rock really gets my blood pumping to go out there and play hard and physical. The rap accommodates this as well, but I listen to it to get hyped for the game in general." Dincin said.
Mila Pekar (junior), lacrosse
Mila's Pregame Playlist
"This is the playlist I made and it consists of my favorite artist, songs, or upbeat music just to hype you up for a game or scrimmage. It is going to be continuously added too with more music I find or like. It also has music that you would listen to with your friends because I usually listen to it in the car on the way to a game so sometimes I'm driving with people. It also is just a super random mix of songs that get me ready for games," Pekar said.
Henry Bagshaw (senior), swimming
Henry's Pregame Playlist
"I like to listen to a lot of loud rock and roll before my meets because it gets me super amped and makes me feel unstoppable," Bagshaw said.
Lianna Rosman (junior), swimming
Lianna's Pregame Playlist
"The upbeat music of it gets me hyped up for my meets. It also gets my heart racing so that I am ready for my races," Rosman said.
Christian Langford (junior), football
Christian's Pregame Playlist
"I've been listening to this playlist for about a year now, and this is my "Game Day playlist". I chose the songs on this playlist because they give me energy before I go play another team. I don't only listen to this playlist before games, but I also listen to it daily," Langford said.
All athletes have their ways of gearing themselves up to perform in their competitions. For these WJ athletes, music is a big part of their preparation on game day. With some long playlists and some shorter ones, there is tons of variation seen between different athletes. All of these playlists are great listens to get you hyped up and that rush of adrenaline that a lot of athletes seek to have in order to perform well during their sporting events.
Your donation will support the student journalists of Walter Johnson High School. Your contribution will allow us to purchase equipment and cover our annual website hosting costs.
About the Contributor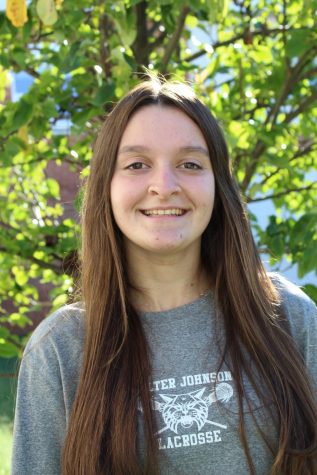 Jillian Ward, Print Managing Editor
Senior Jillian Ward is excited to participate in her second year with the Pitch as a Print Managing Editor. In addition to writing for the Pitch, Jillian...