Fantasy Football Season Heating up at WJ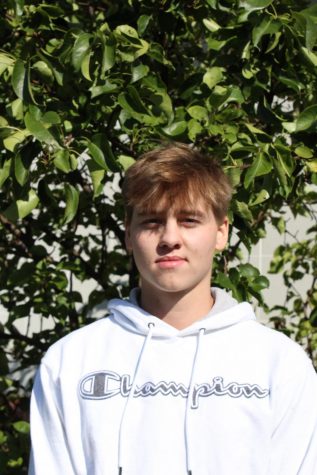 More stories from Erik Rees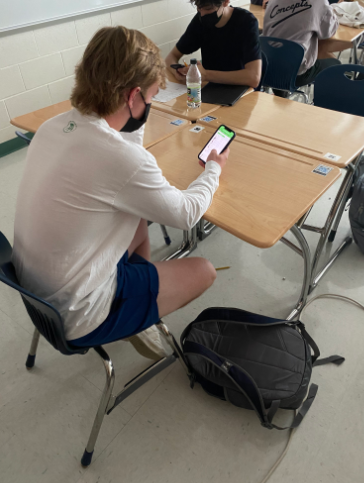 Every fall, the National Football League launches into another season of action. After tumultuous offseasons, teams clash with new-look rosters outfitted by athletes brought in by trade, the draft or free agency. Front offices led by restless general managers eagerly wait for the opening kickoff, anticipating a season more successful than the last; that is, scoring more fantasy points than the rest.
Similar to the actual NFL, fantasy football puts participants in the position of a general manager. Yes, it may be called "fantasy" football, but to some, it's more than just a game. Whether it's a buy-in fee for a championship prize, a grand punishment for the last place finisher or just some weekly smack talk, fantasy managers across various platforms treat every Sunday like it's their Super Bowl. At Walter Johnson, this narrative is no different.
Arguably the most significant offseason event for the NFL world is the draft – a night where all 32 teams put their scouting departments and player evaluations to the test in hopes of landing the next star. Every year, fantasy managers face the same daunting, yet exciting task. In standard leagues, each player will come out of the draft with a starting quarterback, two running backs, two wide receivers, a tight end, a defense and even a kicker. Additionally, players can choose from either a running back, receiver or tight end to put into an extra "flex" spot.
For sophomore Jake Goldberg, there's nothing better than draft day. Every year, he combines professional rankings with his own to create a personalized draft board. "It's always exciting seeing which players boom and which players bust," Goldberg said. "The draft is always unpredictable. It's the best part of the season."
In other leagues, players look forward to a cash reward for the top team. Senior Noam Chertock participates in multiple different fantasy leagues, but he prioritizes the one with a buy-in fee. To even play in the league, each player has to pay $25. "In one of my pools, the championship winner gets $250," Chertock said. "There's no better feeling than seeing one of your players score a touchdown, especially with money on the line."
On the other hand, some players find thrill in having a bizarre punishment for the last place team. The thought of coming in dead last is humiliating enough for most, but in many leagues, players come together to devise a little something extra. Junior Braden LaChapelle is no stranger to this – every year, he drafts specifically to not come in last. "This year, the loser of our league will have to dye their hair for four weeks." LaChapelle said. "And they won't be choosing the color."
There's nothing better than testing your managerial skills against the likes of your friends, especially when you're all together for a big game. Throughout the course of the NFL season, WJ students will compete in fantasy football leagues for ultimate bragging rights. Though each league has its own intricacies, one thing remains constant – everybody has fun.
Your donation will support the student journalists of Walter Johnson High School. Your contribution will allow us to purchase equipment and cover our annual website hosting costs.
About the Contributor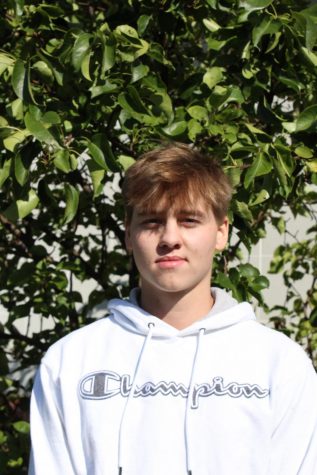 Erik Rees, Staff Writer
Erik Rees is a senior staff writer. He plays for the varsity baseball team at WJ.