Alumnus Patrick Okocha returns to help coach wrestling practices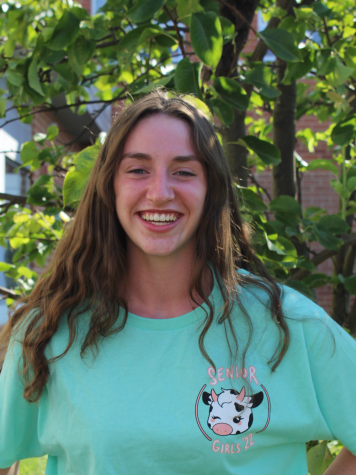 More stories from Josephine Meriot
From practices in the wrestling room at WJ to Marine Corps training, class of 2016 graduate, 23 year old Patrick Okocha has returned to WJ in order to aid coaches and enhance the wrestler's techniques. Like previous alumni who helped him, Okocha has reunited with coaches and the practice room to share the tricks that made him successful with WJ's current wrestlers.
As a freshman, Okocha watched his older brother compete on the team, sparking his interest in wrestling and motivating him to achieve and surpass his brother's accomplishments. At the 2016 Wrestling Regionals competition, Okocha won 1st place after spending hours on end practicing by himself and with the support of his team and coaches.
"That whole week I stressed out training in practice and working overtime. So placing 1st made me truly feel like a champion and showed me my hard work could pay off," Okocha said.
Coming back, Okocha is reuniting with old coaches who trained him throughout his four years of high school. In order to achieve his objective of improving the overall success of the team, Okocha wants to let the players in on what allowed him to be so successful. Although the team had a whole season taken away from them because of the pandemic, Okocha believes that the insight he has based on his own experience can really ameliorate the wrestlers.
"I hope to be able to pass down my old secret weapons from back in the day and to really break down different wrestling moves from my point of view that made me successful," Okocha said.
Senior year, Okocha was recruited by the Marines and has been training with them since. He had been thinking about being part of the military for a while and when this news came in he was exhilarated to begin his new journey while never leaving behind his past at WJ.
"I knew somewhere deep down this was the perfect opportunity for me and I am glad I made it happen. Today, I feel that I am a much better person due to the experiences I have gained and people I have met," Okocha said.
Recently, he participated in a Marine Mountain Warfare Training Program which took place in Pickel Meadows on California State route. The strenuous conditions of this program are incomparable to anything, but his morals, diligence and fighting skills were certainly an asset.
"Most of my morals and discipline I attribute to wrestling for truly instilling that in me. I gained various advantages during training due to my wrestling background. Whether that be when we would grapple, workout or hike, I always had something left and could work much harder when everyone else would get tired," Okocha said.
With more experience in the military world, Okocha comes back even more of a fighter than he was when he left. His knowledge and strength in wrestling is advantageous to the team as the wrestlers have the chance to learn from a talented wrestler in person. Although the coaches are experts in the field, their ages can be detrimental to the physical aspect of wrestling. Okocha hopes to see his secret tricks help today's wrestlers achieve their goals and have as much or more success as he did.
"I remember learning moves from alumni that would come to visit and would absorb the most information from them and their different perspectives on the sport," Okocha said.
Your donation will support the student journalists of Walter Johnson High School. Your contribution will allow us to purchase equipment and cover our annual website hosting costs.
About the Contributor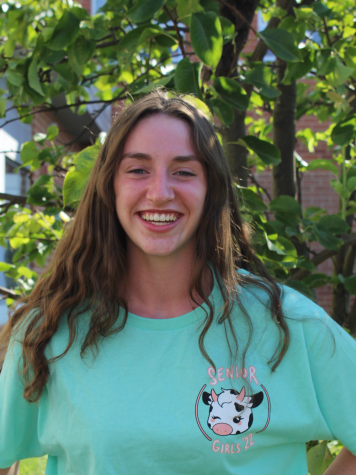 Josephine Meriot, Photography Editor
Senior Josephine Meriot is the Photography Editor for her first year on the Pitch. Outside of the classroom, Josephine enjoys dancing and laughing.