Soccers next crop of wonderkids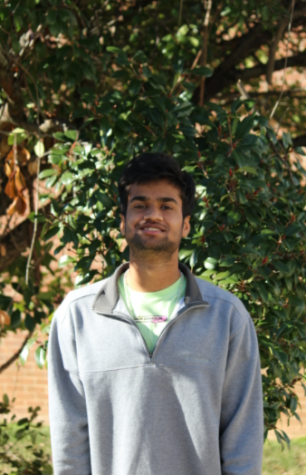 More stories from Rucheek Kuppachi
Over the years, varsity, as well as junior varsity soccer teams, have hosted many talented players. We've approached that time again when students are excited about the newest generation of wonderkids their school possesses.
One such superstar is flashy freshman Maya Panicker who has taken girls varsity soccer by storm with a promising debut high school season. Playing club soccer for Virginia Union FC, she mainly plays as an attacking midfielder, but with her great versatility, she also excels on the wing. Whether it's her quick agility, variety of technical skills or passing range, Panicker possesses skill sets that many can only dream of. With her flashy runs across the wing, effective skill moves and smart finishing, Panicker is starting to look like one of the top players at the school.
Not only is she one of the most promising players, but her skill moves and dribbling also make her one the most exciting players to watch.
Despite facing confidence issues, she was inspired by her friends from a young age to continue her soccer.
"When I was younger I used to think I wasn't as good as everyone else, but constantly believing in myself has helped.Thinking that I can keep up with girls that are going to college helps me believe in myself and become a more confident player," Panicker said.
Having been on the varsity team since freshman year, sophomore Marina Thorn has established her name as one of the most exciting players from recent years. Operating primarily as an attacking midfielder, she's proven to excel brilliantly.
Thorn credits her passion and love for the game to her native country's performance in the 2014 World Cup. Having qualified only for the third time, Greece managed to prove the doubters wrong, reaching an unprecedented round of 16 stage. Thorn's story has been somewhat similar, despite limited opportunities due to doubts from coaches and other parents, she has shut down her critics with her incredible dedication and hard work.
Thorn has already achieved many great successes, one of the most notable being part of the Maryland Olympic Development Program team and playing several games at London.
"Scoring against Arsenal as a Tottenham fan is one of my biggest achievements," Thorn said.
Junior goalkeeper Saxon Wolcott is one of the hottest prospects in the DMV region. Wolcott has been labeled by many as one of DMV's finest. Wolcott plays in the MLS Next league for DC United Academy, the highest level of youth soccer in the country.
Wolcott plans to continue soccer with the University of Maryland. Growing up with an extremely supportive family, Wolcott attributes his family as his primary motivation.
"Mostly my family inspired me, my dad motivated me to keep going with soccer and my brother motivated me to be a goalkeeper as he also played as goalkeeper," Wolcott said.
Having had many setbacks when younger, Wolcott challenged himself to improve and prove his doubters wrong.
"Every single team I went to, I started off as the second choice, but I worked hard, kept my focus and earned the first choice spot. Now I'm one of the captains for the team and I'm really proud of that and that's motivated me more to become an even better leader and a better person," Wolcott said.
Senior Daryl Dikoum is every coach's dream, whether it's incredible work ethic, great adaptability or passion for the game, he's showcased what an incredible player he can be. He operates mostly as a striker, yet is versatile and can be put at any position. Despite having moved several countries at a young age, Dikoum has managed to consistently perform at a high level for the teams he's played on.
"When I was younger, getting recruited for top pro French academies such as FC Bordeaux and AS Monaco was definitely one of my biggest achievements," Dikoum said.
Although his incredible finishing or physical attributes haven't gone unnoticed, his extremely high intelligence on the field is one of his most underrated traits.The senior has an exciting future ahead, planning to either continue collegiate soccer or professional in Europe. Dikoum will definitely be a one to watch for the future.
These WJ phenoms will be entertaining to watch as they advance their future in the sport of soccer.
Your donation will support the student journalists of Walter Johnson High School. Your contribution will allow us to purchase equipment and cover our annual website hosting costs.
About the Contributor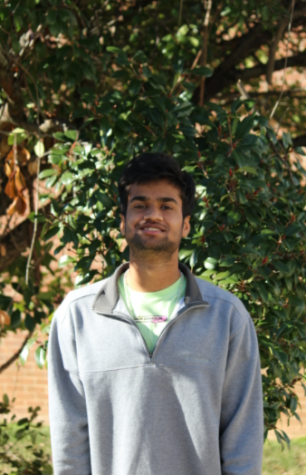 Rucheek Kuppachi, Staff Writer
Rucheek Kuppachi is a senior at WJ and a staff writer at The Pitch. In his free time, Rucheek enjoys watching or playing soccer.