All-Star Cheerleader Ava Franke flips into success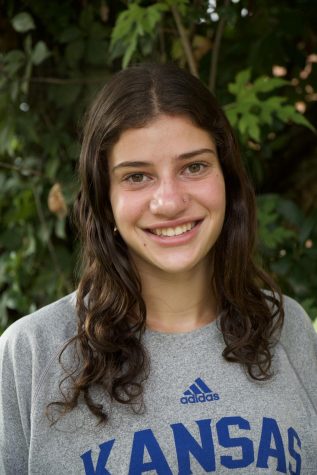 More stories from Lizzie Kotlove
When thinking about cheerleading, most minds subconsciously float to envisioning girls standing on the sidelines cheering on the football team. In actuality, there is a whole other world of cheerleading – competitive cheerleading. Instead of cheering on other teams for a school, competitive cheerleading is done through gyms, where routines are created to compete in high stress competitions all over the country. Competitive cheerleading has proven to take a huge mental and physical toll on athletes, but many do not understand the real sacrifices these incredible athletes have made for their sport.
Ever since she was 11, junior Ava Franke has been competitively cheerleading at Cheer Extreme Allstars (originally called shockwave allstars). Franke thinks that people do not know the lines between WJ cheer (which she cheers for as well) and competitive cheerleading.
"Allstar cheerleading is much more competitive, more advanced, all year round, and more of a time commitment. The dynamic is different, with much more professional energy. WJ is more focused on games and spirits," Franke said.
Unlike cheering with school peers, competitive cheerleading opens the door to create close knit friendships due to the immense amount of time spent together at the gym, competitions and just hanging out before and after practice. Franke believes that she was meant to be a cheerleader.
"I didn't know what [cheer] was before I started and now I can't imagine my life without it. I've made so many friends through cheer, it serves as an outlet for my physical and emotional health. I have never felt as passionate about something as I do about cheer. It has made me a more competitive person which can serve as good or bad, but I have been driven to work harder," Franke said.
Allstar cheerleading comes along with a huge commitment; with practices multiple times a week, frequent competitions that require travel and the overall physical strain. A support system is needed to become a successful competitive cheerleader, and Franke is grateful to have such wonderful people helping her progress in cheerleading. Cheer Extreme DMV gym owner Jesse Leone has seen Franke progress from a beginner to a fantastic athlete. Franke is a flyer and gets tossed into the air frequently, which requires a ton of trust in the people around her.
"Ava has grown so much since joining our program. Not only is she a strong athlete, but she is also one of the strongest flyers and performers in our entire gym," Leone said.
Along with coaches, teammates also can make or break your experience with competitive cheer. Having good teammates who lift each other up and accept responsibility for mistakes is essential, as a team will never be successful unless it functions like a family. Franke's teammate Cassie Conti has gotten to know Ava and the two have developed a great friendship while supporting each other in a competitive environment.
"In the past three years, Ava has become one of the most inspirational athletes I have ever had the pleasure of competing with. Her motivation, work ethic, and strive to be the best is what makes her stand out as a teammate. She never fails to support athletes on their journey and instill confidence in all of us as well," Conti said.
Overall, Franke has been incredibly grateful for every experience that Allstar cheer has provided her with. Franke plans to compete at the World Championship this year in Orlando, Florida, which is the biggest competition in the world of competitive cheerleading. Although she enjoys the competitions, Franke's favorite part of cheerleading is the environment, the friends and the skills she has developed throughout her cheerleading journey.
"I love having a family at cheer. It feels like my home away from home. The trips and the friends are amazing, but at the end of the day cheer as a whole is great. I love pushing myself to new things, competing, and flying. Flying is one of the most scary but most thrilling experiences I have ever had," Franke said.
Your donation will support the student journalists of Walter Johnson High School. Your contribution will allow us to purchase equipment and cover our annual website hosting costs.
About the Contributor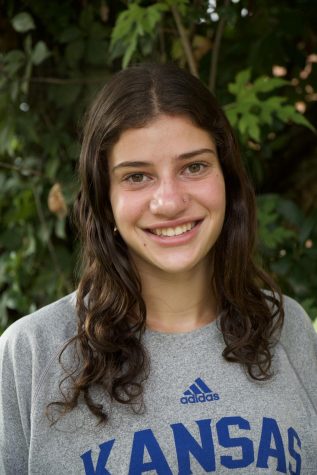 Lizzie Kotlove, Print A&E Editor





Lizzie is a Print Arts and Entertainment editor for the Pitch this year. This is her second year on the Pitch and in her free time, she likes...