Wizards need to turn the corner very soon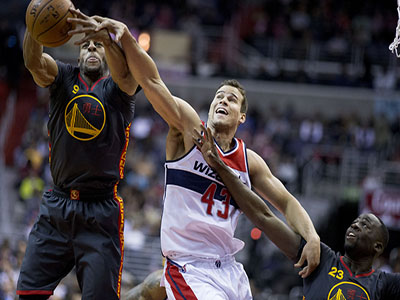 As the NBA regular season comes down to its final stand, teams that are bound for the playoffs will start to let their players rest.  The teams at the bottom of the standings who aren't going to the playoffs will start to think about their efforts to rebuild, potential actions in the off-season and what they will do in the draft.
The Wizards have 10 games remaining, and they need to capitalize on mediocre opponents.  They still have two games left against the Philadelphia 76ers and one against the New York Knicks which they must win in order to position themselves better so that they are trending upwards when the playoffs start.
However, the Wizards still have a few big road games ahead.  They are in the midst of a four game West coast swing, and have gone 1-1 so far, winning in Salt Lake City then losing their first game in 11 days against the Clipppers in L.A.  They still have to play Sacramento and Golden State, which will be tough games. In Sacramento, Rudy Gay and Demarcus Cousins can be nightmares at their  positions.  Obviously, the Wizards will really need to lock down on their perimeter defense because the deadly three-pt shooting from the Warriors in San Francisco.  Harrison Barnes, Klay Thompson and Stephen Curry can all light it up from downtown.
The Wizards have the star power at all positions that they would need to make a deep run in the weak Eastern Conference. With John Wall, Nene and Marcin Gortat, in addition to a now-healthy Bradley Beal and veteran Paul Pierce, the Wizards can contend and easily give a scare to the top teams in the Eastern Conference like the Atlanta Hawks, Cleveland Cavaliers, and Toronto Raptors.
Right now, the Wizards are in a tough situation because they will want to try and play for a home-court advantage spot in the playoffs (top four seeds).  However, in doing this, coach Randy Wittman will not be able to give players such as Pierce and Beal rest time.
As it stands today, Washington is the fifth seed and would play a series against the Chicago Bulls, the fourth seed, if the playoffs were to start today.  The Wizards are one game behind the Bulls, but if they start winning more of their games, they can secure the fourth seed and potentially be in the hunt for the third seed, which Toronto currently holds.
Expect the Wizards to be competitive in the final 15 games, but do not be surprised if they only come away with one win in their final West Coast road trip.  In the end, if the Wizards get hot at the right time, they can easily be one of the most dangerous teams in the playoffs; we just have to wait and see what this team's true playoff identity will be.