MLB midseason report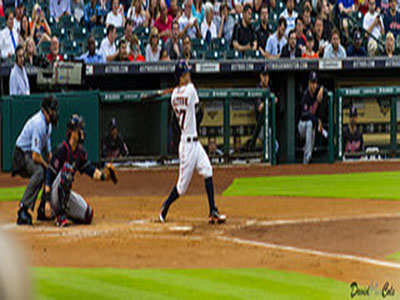 The Pitch Online takes a look at the two area MLB teams a little less than halfway through the season, as well as the most surprising team in baseball, the Houston Astros.
The 2015 Major League Baseball is underway, with some teams off to hot starts, and some not starting off well at all. Expectations have already been placed, and one team that has big weight on its shoulders are the Washington Nationals. After acquiring starting pitcher Max Scherzer with a seven year, $210 million deal in the off-season, the Nationals were picked by many experts to win the National League and even the World Series. However, not everyone was so confident in the team.
"I think they [Nationals] will lose in the first round because they are not consistent," said freshman Justin Hughes.
The Baltimore Orioles were not picked to win the American League East after the departure of All-Star slugger, Nelson Cruz. Last year, both local teams went into the playoffs, with the Nationals losing in the National League Division Series to the San Francisco Giants, and the Orioles losing to the Kansas City Royals in the American League Championship series.
Early in the season both teams have struggled; the Nationals faltered because of their poor play on defense and their shaky relief pitching. However, superstar Bryce Harper caught storm and has lead the Nationals to an early lead in their division, and is an early NL MVP favorite.
"I do not think the Nationals have exceeded expectations because their bullpen is not good," said junior Colben Holland.
The Orioles have started slow and have not picked up the pace. They have had a bizarre start to their season because of the Baltimore riots, which caused the team to miss two games against the White Sox, play a game with no crowd and move three of their games to Tampa Bay.
The Nationals and Orioles are both dealing with major injuries that have restricted the play of the team. But, during the season, every team has to deal with these problems, and the teams that adapt to this usually finish the season with a good record.
In baseball, there always seems to be a team that surprises the baseball world. This year, that team is the Houston Astros. The Astros came into the season coming off a 70-92 season and before that, three straight seasons with 100 plus losses. So far this year they have the lead in the AL West, which features two teams that made the playoffs last season. Their success has been caused by the massive amounts of home runs, great starting and relief pitching and exceptional defense. However, many experts do not believe that the team can keep their winning ways up, but in the MLB season, anything can happen.
¨I think the [Astros] will keep it up because they have good depth," said Holland.