Black Panther: The Album review
Hang on for a minute...we're trying to find some more stories you might like.
Black Panther: The Album is gaining more views every single day and is continually earning revenue from sales. If you want to listen to the soundtrack yourself, it can be streamed on Apple Music or Spotify and it's sold in the Apple Music store for $9.99 with individual songs being $1.29. The movie, directed by Ryan Coogler and produced by Marvel Studios, has currently hit $704 million and proven to be a winner against new releases such as Red Sparrow which features actress Jennifer Lawrence and Death Wish featuring Vincent D'Onofrio and Elizabeth Shue. Aside from representing African culture on-screen and having extraordinary visuals and cultural aesthetics, the soundtrack also serves as a major stand-alone from the movie.
Currently, Black Panther: The Album has sold the equivalent of 300,000 albums in its first two weeks of release and has amassed 225 million streams in the United States alone across Spotify and Apple Music. The soundtrack features artists like Kendrick Lamar, Sounwave, Zacari, Jorja Smith, SOB X RBE, Babes Wodumo, Mozzy and so many more. Originally, the director approached Lamar and Sounwave with about half of the movie completed and wanted a few records to match specific scenes in the movie. However, the artists believe that wouldn't have done the movie justice.
"Kendrick and I instantly were drawn in by the opening scene and the deep message this movie told from two different standpoints. We were inspired to follow that same formula by keeping the movie's energy and raw emotions in a modern musical form. We realized that would be hard to do with just a few songs, which is why the soundtrack was born," Sounwave said in a conversation with the Hits Daily Double.
"I love Kendrick Lamar so much and the movie soundtrack made me respect his work even more," senior Leticia Guibunda said.
The album has 14 songs, eight of which landed on the Billboard 200 chart and the latest Billboard Hot 100. Some solid standalones are "All The Stars," "King's Dead" and "Pray For Me."
Junior Sophie Hannah loves the soundtrack.
"It was really exciting and very new," Hannah said. "They incorporated new-age music like rap and with traditional African sounds and it was a great blend."
Among general praises for the general tune and sound of the songs, most people appreciate how the songs are well-incorporated into the movie.
"It was just a really cool soundtrack overall," Guibunda said. "All [of the songs] are packed with emotion and all the beats went along perfectly with each scene."
The soundtrack and the movie really complimented each other well, as much planning was used in order to incorporate the songs into specific scenes like when the public enemy poster was hung on the wall of N'Jobu's apartment, Naika and T'Challa take a stroll to Bèrèbèrè and so much more. Read more about the highly-praised movie in Matt Garfinkel and Allie Nadelman's review of the movie!

About the Writer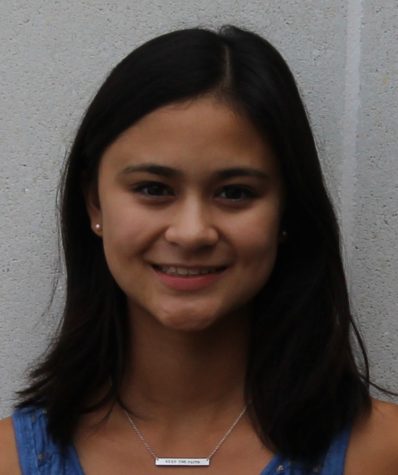 Beatriz Olivares, Print News Editor
Beatriz Olivares is a senior at WJ. She took the Journalism class on a whim during sophomore year and became completely hooked. After being an assistant...