21 Savage taken into ICE custody, released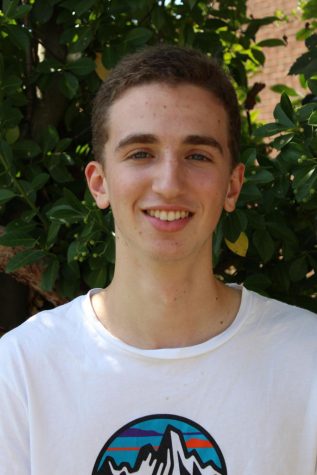 More stories from Will Cohen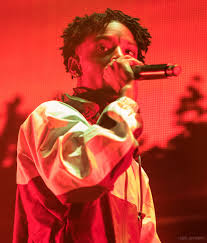 She'yaa Bin Abraham-Joseph, known by his rap name 21 Savage, was taken into custody by Immigration and Customs Enforcement (ICE) on Sunday, February 3. The federal agency claims that Savage's mother overstayed her visa, which expired in 2006. The Grammy-winning artist was released on Tuesday, February 12 after spending more than a week in an ICE detention center. His release was met with excitement from his fans and many others who came out in support.
Initially, Savage was ridiculed on the internet for being from the United Kingdom, as he had claimed affiliation with the city of Atlanta throughout his discography. What started as a playful joke soon became a serious issue as it was evident that Savage was potentially facing deportation back to the United Kingdom. This sparked debate about the merits of ICE, and how they handle immigration policy, especially under the Trump administration.
"The denial rates here [in Georgia] are a lot higher than everywhere else — the asylum denial rate is in the 90s, where the national average is around 45 to 50 percent," Elias Leight and Brendan Klinkenberg said in an article for Rolling Stone.
The number one selling I am Greater than I was artist has many fans at WJ as well, and some believe Savage was treated unfairly by the immigration agency.
"He should be allowed to stay, because it's unfair to immigrants who are adding to the economy, and he didn't really do nothing," junior Ben Tilkin said.
The legal background of Savage's case reveals the difficulty undocumented immigrants face when trying to obtain visas to stay in the United States. In 2017, 21 Savage was shot six times by rival gang members, and his friend was killed in the incident. Due to the fact that Savage was the victim of a crime falling under the category of physical abuse, he was eligible to apply for a U visa. These visas can take years to process, and many applicants are taken into immigration detention centers before they are granted the visa, as was the case with 21 Savage.
"Under the Trump administration, a new policy has been implemented that places applicants into deportation proceedings if their applications are rejected. In addition, some lawyers are concerned that U visa applicants could be targeted by immigration enforcement," Leight and Klinkenberg said in the Rolling Stone article.
Prominent artists came out in support of the UK born rapper while he was incarcerated in an ICE detention center. Producer Metro Boomin donned a "Free 21 Savage" jacket while performing on The Tonight Show Starring Jimmy Fallon, Toronto rapper Tory Lanez showed his support, being an immigrant himself, on his "Free 21 Savage Freestyle" and Jay Z provided a lawyer to Savage for his upcoming hearing. Much of the support for Savage stems from his charitable behavior he has exhibited while growing into a top selling artist in the past years.
"Mr. Abraham-Joseph is a role model to the young people in this country, especially in Atlanta, Georgia, and is actively working in the community leading programs to help underprivileged youths in financial literacy," Savage's attorney Dina LaPolt said.
He started a "bank account" initiative in 2018 for underprivileged children in Atlanta. Savage donated $1000 to 21 teens, allowing them to start their own bank accounts, and teaching them about financial literacy as well.
"It's ironic because growing up in Atlanta, I knew almost nothing about bank accounts," Savage said in March 2018. "Now that I do have money in my bank account, I want to help kids with a background similar to mine to get smart about their money."
Savage was released on February 12, but he still faces the possibility of deportation, as he has not yet obtained a visa to stay in the US.
[playbuzz-item item="de5b6905-f216-4ded-9d34-fcc3df44211f" shares="false" info="false" wp-pb-id="95758″]
Your donation will support the student journalists of Walter Johnson High School. Your contribution will allow us to purchase equipment and cover our annual website hosting costs.
About the Contributor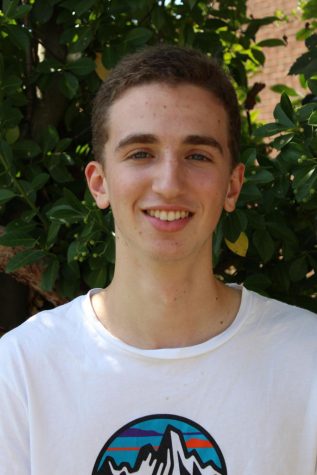 Will Cohen, Online Editor-in-Chief
Will Cohen is an online editor-in-chief in his second year with The Pitch. Will loves to cover online content with The Pitch, especially news and sports....