WJ boys basketball primes up for playoff run
Hang on for a minute...we're trying to find some more stories you might like.
After a spectacular regular season, WJ boys basketball is gearing up for the playoffs. Having clinched the number one overall seed in the 4A South region with a 77-57 victory at home over Rockville on February 12 and securing a bye in the first round, WJ will take on the winner of B-CC and Einstein on Monday, March 4 at home.
Effort. An all-for-one mentality. The best student section in the county. All of these defining aspects of this year's team came with the arrival of new head coach Kevin Parrish, and with him, a culture change. After winning just four games last season and eight the year before, Parrish has helped catalyze a 16-6 record, the best WJ has seen in nearly a decade. And now, they have the chance to make school history in the playoffs.
Senior starting point guard Spencer Mahne was one of several players to benefit from the new system in place, averaging a career-high 9.8 points per game, third on the team. With 10 days in between WJ's last regular season game and their playoff opener, Mahne believes maintaining the team's positive momentum will be key for playoff success.
"We need to continue to have strong practices [and] really focusing on perfecting our current scheme the best we can," Mahne said. "Preparing our minds and bodies with recovery and healthy eating [will be vital] too."
On January 11, WJ defeated B-CC on the road 53-51 in one of the most exciting games of the season. With the game going down to the wire as well as multiple fights breaking out between students in the aftermath, many from both schools eagerly anticipate a rematch. The players are also aware of the possibility of another game against B-CC if the Barons beat lower-ranked Einstein in the first round this week.
Junior forward Bealu Bezabeh already has his preference between the teams in place.
"We want to play B-CC because every year they beat us, and even though we beat them earlier in the season, we still have unfinished business with them," Bezabeh said. "WJ wants all the smoke."
No matter who WJ plays in the playoffs, however, they will continue to play with the same intensity that won them 16 regular season games, Bezabeh added.
The team's vastly elevated play this season has players and fans confident in WJ's playoff prospects. As the top-ranked team in the division, victory against the winner of B-CC and Einstein would propel them to the divisional championship, likely against second-ranked Whitman or third-ranked Churchill. Another win there would give the team its first divisional championship in years and grant WJ a berth in the regional playoffs.
A fabulous regular season filled with highlight plays and an all-around team effort will not satisfy the players. They expect nothing short of the division title. And with their aforementioned team-first, me-second mentality propelling them all season long, it would be unwise to bet against them.

About the Writer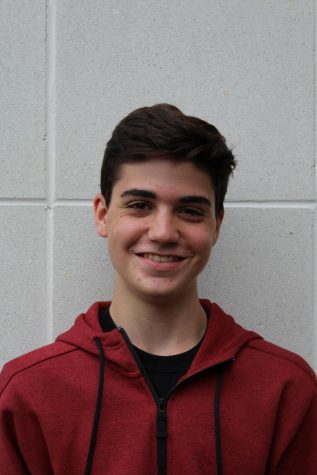 Ned Storer, Sports Editor
Ned Storer is a senior at WJ. He's a sports editor in his first year writing on the Pitch, and plays basketball in his free time. He's also the Vice...