New professional lacrosse league is underway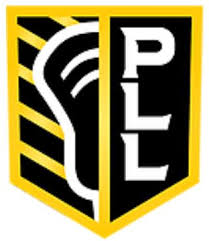 The Premier Lacrosse League, described as a game of "world's best players", has finally begun. It consists of six teams: the Archers, Atlas, Whipsnakes, Redwoods, Chrome and Chaos. They have finished their scrimmages and are beginning 14 weekends of televised program on NBC Sports, of which began on June 1st.
"It's cool but some of the rules are weird," sophomore Joe Joe Aschenbach said. "On the face offs the wings can check the players during it. It's only a matter of time until the FOGO (face off get off) breaks his wrists."
Some of the rules in this league have been changed so the game isn't the same as Major League Lacrosse. These new rules could potentially be more harmful. Players are no longer required to wear shoulder pads or chest/back protectors. This becomes a hazard as players are susceptible to taking shots to either their front or back, potentially causing immense pain. Wing players are also now allowed to poke or rake at the ball as the FOGO's are trying the clamp it.
There are many opinions towards what this league has to offer. The change they implemented just might be what this league needs to strive.
"The Pll (Premier Lacrosse League) looks like a brighter side of the Mll (Major Lacrosse League)," junior Phillip Pham said .
Each team is fighting to make it to championship weekend in Philadelphia this September. After evaluating the teams during their scrimmages, coaches have started to give their teams advice guiding them to the trophy.