Upcoming SSL opportunities for WJ students!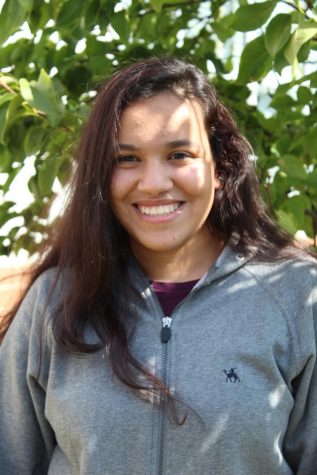 More stories from Maram Faragallah
There are a wide range of SSL Opportunities at WJ. Here we will be posting the opportunities that we know, so check regularly for anything you like. If you are looking for events in the county, Montgomery Volunteer is an amazing resource.
If you are a club, teacher or event organizer at WJ wishing to have your event up, please email us at the [email protected] or on Instagram: @humansofwj. Please include When, Where, What and Contact information.
Underclassmen Mentoring
Event time: ongoing
9th grade Success is a tutoring/mentoring event at WJ. With the help of tutors and mentors last year, 25/27 students were able to pass onto 10th grade. The problem is, they still need help. Ms. Vernitta Tucker, 10th grade administrator, is organizing a weekly after school tutoring time for them.
They are looking for people strong in Math and Science (English and Social Studies is acceptable). All classes are on-level classes\; no AP tutoring.
When: one hour after school, time is decided with the student.
Where: WJ
If you wish to apply, please send an email to [email protected]
You get SSL for every hour you tutor.
Thanksgiving Parade
Closes: November 23rd
The Minority Scholars Program will be attending Thanksgiving parade this Saturday in Silver Spring.
(Encourage people to carpool, those that drive can offer rides to those that don't).
The students will of course receive SSL Hours
The Councilmember, Will Jawando, will provide nourishment at the end of the Parade
Most importantly, we will make a huge statement about the seriousness of tackling the Opportunity Gap and creating true equity!
The Parade is from 10am to 12 Noon on Saturday, the 23rd of the Month. Below is the information.
https://www.silverspringdowntown.com/montgomery-county-thanksgiving-parade/private-page
9th Grade Success
Event time: ongoing
The transition from middle school to high school is difficult for some students. 9th grade success helps tutoring and mentoring 9th graders in science, math, english and social studies.
When: after school on Thursday and Tuesday.
Where: G40
Sign up: https://www.signupgenius.com/go/70a0e4aa8aa2ba7f58-9thgrade
International Club Thanksgiving Dinner
Closes: November 25th
The international club is hosting its second Thanksgiving Dinner. Last time there was so much food and it was so much fun! This year they are encouraging people to bring food and attend.
You receive SSL hours for the time it took to cook the food and if you serve on the day. (clean up too)
When: November 25th
Where: Room 122
Signing up to what dish is mandatory event planners can balance the amount of food coming.
A list of ingredients used in mandatory too!
Sign Up here:
https://m.signupgenius.com/#!/showRSVPSignUp/70a0b4dafac2da6fc1-thanksgiving1
Moco EmpowHer
Event Time: ongoing
Movo empower her is montgomery county organization that works on supporting women through different careers and opportunities. They meet monthly to discuss women in different careers.
Attending those events earns you SSL Hours. You can also apply to become a member!
Outdoor Education
Deadline for Application: November 25th At Midnight
Become a counselor for Middle School kids!
One requirement of the application is to get a recommendation from a teacher. Please allow the teacher enough time to fill this out so that you can scan and upload it to the application.
Recommendation: The recommendation should just address why your teacher thinks you would be a good fit for an outdoor ed student counselor. They can hand write it and you can scan and upload it to the google form, or you can have the teacher email me directly.
For any questions, email:
Application
Farmland Elementary School
Event Time: ongoing
Help mentor and tutor students in grades 3-5.
One day/one hour a week.
At 2:40pm during elementary school class time, Fall or Spring
Subjects: Language Arts and Math
Where: Farmland Elementary School
7000 Old Gate Rd, Rockville, MD 20852
240-740-0660
If interested, email [email protected]
Child's Play
Event Closes: December 29th
Holiday Gift Wrapping
Where: Congressional Plaza
1661 Rockville Pike, Rockville MD
When: starts November 23rd to December 29th
Morning and Evening shifts available
Volunteers must be 16 years old or work with an adult
Sign up online: https://cutt.ly/kiwanis19giftwrap
Email Matty Gladstone at [email protected] with any questions.
SSL hours available
Your donation will support the student journalists of Walter Johnson High School. Your contribution will allow us to purchase equipment and cover our annual website hosting costs.
About the Contributor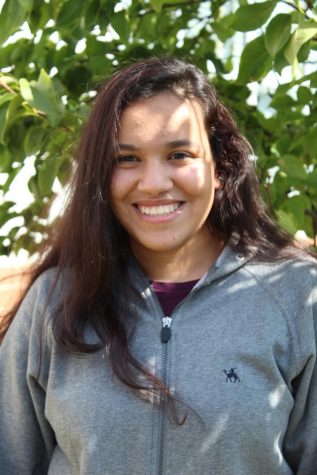 Maram Faragallah, Staff Writer
Maram Faragalah is a senior at WJ. She loves writing and reading books. She is extremely excited for her first year on the pitch. During her free time...