College football bowl season: predicting the top games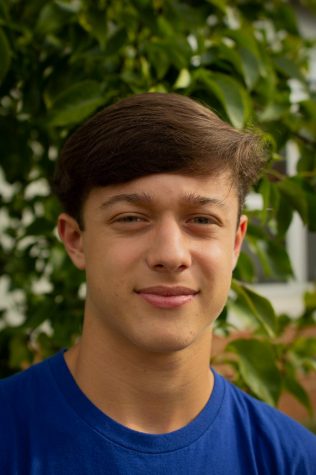 More stories from Matt Shea
The conclusion of conference championship week and the final college football playoff rankings always signal the start of bowl season. The beauty of bowl games has always been the unorthodox matchups they provide, as well as the clashing of big time programs. The top teams throughout the season that have wanted their chance to swing at the nation's best finally have their chance as top teams go head to head, some with hopes of a national championship. As you look forward to another highly anticipated bowl season, here are the games to watch out for.
Outback Bowl: 18 Minnesota vs 12 Auburn
After one of the most impressive seasons in franchise history, the Minnesota Golden Gophers enter this game with a 10-2 record having knocked off Penn State and coming one game shy of the Big Ten championship game. Auburn on the other hand was also a top ten team throughout the season, and come in with a 9-3 record. Despite placing third in the contested SEC West, the Tigers managed to defeat Alabama and only lost to Georgia and LSU by a combined total of 10 points. This game presents a battle between two teams that have been in the mix throughout the season. Both teams have similar offensive stat lines posing around 34 points per game with quarterbacks who have thrown for well over 2,000 yards this season. This game will be decided by the better defense which will be Auburn.
VRBO Citrus Bowl: 14 Michigan vs 13 Alabama
The Alabama Crimson Tide, despite having been in the college football playoff every season since its creation, find themselves not only out of the top 10, but in the Citrus Bowl. After a 10-2 season, the Tide enter this game without star quarterback Tua Tagovailoa, who suffered a season ending hip injury in mid-November. Losses to LSU and Auburn held the Tide to second in the SEC West and no conference championship appearance. Alabama had been in the playoff mix the entire season and put up big numbers while doing so before losing their biggest two games of the season. Michigan on the other hand checks in at 9-3 and third in the Big Ten East after another dismal season in which the Wolverines blew their big games against Wisconsin and Penn State and once again lost to rival Ohio State. It has been another mediocre season for Jim Harbaugh at Michigan, a team that many believe should garner more success. For these two programs, it has been a disappointing season filled with bitter losses. However, such a season can be somewhat salvaged for both teams with a win against another big-time program. Alabama will be too much in this one, I'm rolling with Nick Saban and the Tide by two touchdowns.
NY6 – Goodyear Cotton Bowl Classic: 17 Memphis vs 10 Penn State
While it may seem ideal to write off Memphis, don't count out the 12-1 American Athletic champions just yet. After their first AAC title and a record-setting season, Memphis comes into this game on a red hot seven game winning streak and some impressive wins under their belt. The Tigers will face their biggest test all season in Penn State, a team that went 10-2 and finished second in the Big Ten East. After a loss to Minnesota knocked them out of the playoff conversation, Penn State has stayed in the top ten after winning out and giving Ohio State a true test. Expect a fight from Memphis but experience will win this game for Penn State.
NY6 – Capital One Orange Bowl: 9 Florida vs 24 Virginia
The Florida Gators enter this game after an impressive 10-2 season in which they finished second in the SEC East and were the only team to pose a real threat to Georgia. An impressive win against Auburn early in the season proved this Gator team was for real. The Gators' only losses came to top ranked LSU, a game in which they led in the second half, and to Georgia, a top five team, in which they only lost by seven points. Despite the main goal being an SEC championship game berth, Dan Mullen has led this team back into a New Year's Six Bowl which is another step in the right direction for the program. Many thought the season was over for the Gators after quarterback Felipe Franks went down early in the season. However, stellar performances from backup Kyle Trask have kept the Gators not only competitive but in the top ten. On the other hand, a resilient Virginia team has proved doubters wrong this season after a 9-4 record and a berth in the ACC championship game. After a surprisingly great season for the Cavaliers in which they won the Coastal Division of the ACC, the Atlantic Coast Conference runner ups look to make noise in a big time bowl game. Virginia, despite their accomplishments this season, have lost their big games and mixed with the experience of the Gators is a recipe for disaster. The Gators have an advantage of strength of schedule, and with more playmakers on both sides of the ball, expect Florida to take this one big.
NY6 – Rose Bowl Game: 6 Oregon vs 8 Wisconsin
The Wisconsin Badgers were prime contenders in the early half of the season, entering the top ten after lopsided victories, including one at home against rival Michigan. However, a loss to Illinois was the big set back for this team and while staying competitive, the Badgers only managed to re-enter the top ten as of late. A big win against a hot Minnesota team won them the Big Ten West and salvaged the season for Wisconsin despite their two losses to Ohio State. Now they face another big test in Oregon, a team that comes off a big Pac 12 championship win against an impressive Utah team to knock them out of the playoff discussion. At 11-2, the Ducks have been in the mix throughout the season but a loss to underdog Arizona State is what separated Oregon from a possible berth in the college football playoff. The only other loss for Oregon is a six point one to Auburn at the start of the season, a loss that has aged quite well. Both teams boast a great offensive attack, averaging 35 points per game. For Oregon this is due to QB Justin Herbert who has thrown for over 3,000 yards this season and managed over 30 touchdowns. As for Wisconsin, running back Jonathan Taylor, a player who was a Heisman hopeful early in the season, has led the offense with over 1,900 rushing yards and 21 touchdowns. The teams have a combined 18 Rose Bowl appearances, with Wisconsin losing their last three and Oregon losing four of their previous seven. The team that is able to contain the opposing offensive weapons will be triumphant and currently that team looks like Oregon. I'm taking the Ducks in a close one.
NY6 – Allstate Sugar Bowl: 5 Georgia vs 7 Baylor
Last season, fourth ranked Georgia had just lost the SEC championship game and would go on to lose the Sugar Bowl as the fifth ranked favorite. I only bring this up because out of all my New Year's Six Bowl predictions last season, Georgia was my only incorrect pick. Now after losing the SEC championship to LSU as the fourth ranked team, and also as a favorite in this year's Sugar Bowl as the fifth ranked team, it's like deja-vu and you better believe I'm more cautious with my pick this year. The SEC East champion Georgia Bulldogs check in at 11-2, their only loss other then the SEC championship game would be to South Carolina, an ugly home loss that was a blip in the road for a team that was in the playoff discussion until the very end of the season…again. This year they face the Baylor Bears who boast the same 11-2 record and come off a seven point Big 12 championship loss to college football playoff finalist Oklahoma. The Bears lost to the Sooners twice this season and therefore have only lost to one team. However, their Big 12 schedule was relatively easy in comparison to Georgia's SEC schedule. Both teams have seen production on both sides of the ball, particularly on defense with both teams holding opponents to less than 20 points per game on average. While Georgia certainly has more experience and bigger wins under their belt, look for a close game and a Baylor upset.
CFP Semifinal – Chick-Fil-A Peach Bowl: 1 LSU vs 4 Oklahoma
This is a game that features two Heisman finalists, two teams that have a combined record of 25-1 and two powerhouse programs. One of the more intriguing matchups of the bowl season, the winner of this books their spot in the National Championship. The SEC champion LSU Tigers are led by Heisman frontrunner Joe Burrow and come in at 13-0. After winning every big game on their schedule thus far, LSU looks to deliver again and continue their unbeaten run. This time they're met by the 12-1 Big 12 champion Oklahoma Sooners who are led by Heisman finalist Jalen Hurts, who transferred this past season from Alabama. The Sooners suffered a seven point upset to Kansas State in an offensive battle earlier in the season and have narrowly escaped some tests from Big 12 opponents this season but nonetheless found their way into the college football playoff. The Sooners will have their hands full in what is undoubtedly their biggest test of the season. With two teams that beat opponents on the offensive side of the ball, defense will be key in winning the battle. This game should be a good fight with LSU pulling away in the end.
CFP Semifinal – Playstation Fiesta Bowl: 3 Clemson vs 2 Ohio State
Undoubtedly the game everyone wants to see, a battle between two 13-0 conference champions awaits at the Fiesta Bowl with a ticket to the National Championship game on the line. Both of these teams have piled on lopsided victories all season long as they obliterated opponents on their way to respective conference championships. All season long the question has been looming if one of these teams would see a true test and finally it looks like we have a stalemate. Ohio State comes in with two Heisman finalists in quarterback Justin Fields and defensive end Chase Young, two players who have shined bright this season and put the country on notice. Clemson brings in a star duo as well with quarterback Trevor Lawrence and running back Travis Etienne, two players that have put up impressive numbers this season as well. Two mighty forces are colliding and there are no signs of either team slowing down. These teams are averaging over 45 points a game and only giving up around 11 points per game which means that something has to give. Expect a dog fight in this one with Ohio State narrowly escaping with the victory.
National championship prediction: 1 LSU over 2 Ohio State
Despite the defense of Ohio State, LSU has too many offensive weapons and a strength of schedule advantage. Experience and playmaking ability will lead LSU past Ohio State in a close contest.
Your donation will support the student journalists of Walter Johnson High School. Your contribution will allow us to purchase equipment and cover our annual website hosting costs.
About the Contributor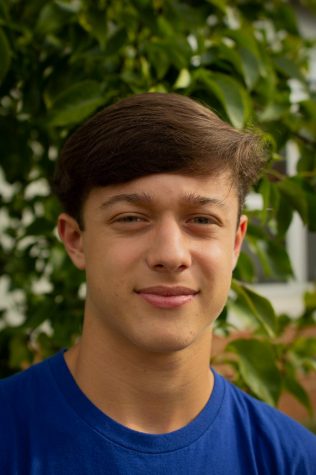 Matt Shea, Managing Editor
Matt Shea is a Managing Editor for The Pitch and currently in his senior year at WJ. This is his second year with The Pitch and after contributing last...