Has Larry Hogan forgotten Maryland?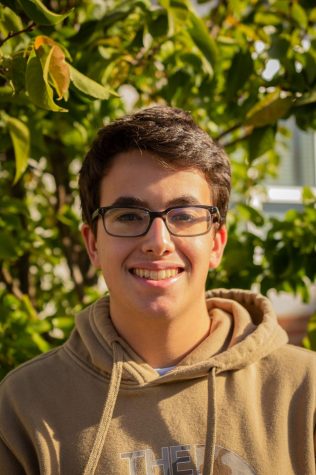 More stories from Sammy Peterson
At the onset of the pandemic, Maryland Governor Larry Hogan became a national leader in the fight against the coronavirus. By summertime, Hogan was the nation's most popular governor. As one of the few elected Republicans to stand up to President Donald Trump and not simply fall in line with the party's establishment, Hogan showed his backbone.
I used to have a very high opinion of Hogan. Although we fall on different sides of the political aisle, I believed he was good for the state of Maryland — if only because he didn't do anything particularly harmful. His administration has been free from major scandals and the state's economy has improved under his watch. Hogan proved to be a solid, reasonable centrist, a class sorely missing in our current body politic.
However, the pandemic is the first time Governor Hogan has had to face a true statewide crisis. There have been natural disasters that Hogan has confronted, but all previous crises in his administration pale in comparison to COVID-19. Not only is the coronavirus a disaster unprecedented in modern history, but it has become politicized by the leadership of Hogan's own party.
In fairness, Hogan acted swiftly and decisively when the pandemic first reached our state. He was one of the first governors to close schools and impose lockdowns on business and non-essential workers. Hogan, both as the Governor of Maryland and as the Chairman of the National Governors Association, made his name known across the country. He appeared on cable news broadcasts and vocally criticized President Trump for his mismanagement of the pandemic.
Beyond rhetoric, one of the major events many Marylanders will remember about this past April is when Hogan, along with his wife, who is South Korean, negotiated a purchase of 500,000 coronavirus tests from South Korea. The news made international headlines. Hogan explained that the tests were purchased because Maryland had received so little help from the federal government in testing. Hogan called them a "game changer" for Maryland in its fight against the pandemic.
However, as time has gone on, the purchase looks more and more like a political ploy. Very few of the tests were used, before they were eventually shelved all together due to a rash of false positives. And even more damning — The Washington Post reported that Hogan was offered a significantly lower price for domestic tests, but chose to buy from South Korea anyway.
This begs the question of why Hogan would buy more expensive tests from abroad, when he had cheaper options on the home front. The governor wanted an image of him and a South Korean plane bringing life-saving aid to his state. He got a windfall of positive publicity, which was clearly reflected in the polls. And after Hogan spent the early days of the pandemic building up goodwill with his overwhelmingly Democratic constituency, he began to shift into his higher-office plans for a post-Trump Republican Party.
To capitalize on the national attention he had garnered, in July Hogan released his memoirs, titled "Still Standing: Surviving Cancer, Riots, a Global Pandemic, and the Toxic Politics that Divide America." The book is self-described as "[revealing] how an unlikely governor is sparking a whole new kind of politics—and introduces the exciting possibilities that lie ahead." If that doesn't read like a presidential platform, what does?
Governor Hogan is not a Trump Republican. Not by any stretch. He is not intentionally divisive; he does not lack decency; he is a man with principles. And he certainly is a masterful politician.
After Hogan succeeded in launching his approval rating into the stratosphere, he disappeared. In the spring, I thought Hogan proved he was firmly on the side of his state. By speaking out against the president, Hogan said what we — residents of one of the bluest states in the nation — were all thinking. Now he is silent.
Hogan does not deserve the continued goodwill of Marylanders for actions that he took months ago. Hogan's focus is now clearly on his own long-term political future, in which he is most likely plotting either a run for Senate or for the presidency.
Many of us, especially in Maryland, look at Trump and are disgusted by his polarizing nature, among other things. Hogan's memoir talks about that very subject — as does Vice President Joe Biden, who says he is running to try and unify the nation. After all of his tough talk about Donald Trump, Hogan could have put his money where his mouth is. After he got his good optics this summer, Hogan had an opportunity to show that he is a unifier. He could have endorsed Joe Biden.
Instead, Hogan came up short. Rather than make an anti-Trump headline, and prove that his actions are as good as his oratory, Hogan failed. Following months of obfuscations about his endorsement, on October 16 it was revealed that Hogan wrote-in the long-dead Ronald Reagan for President, who is presumably still interred at his presidential library in Simi Valley, California.
In fact, one of the only newsworthy people he has endorsed — who is still living — is Senator Susan Collins (R-Maine), a high-profile Trump enabler who, like Hogan, cultivates a moderate image.
I hoped Hogan could prove that he is as independent as he likes to claim. However, with his endorsement, Hogan revealed that he is more beholden to the "R" next to his name than the values of those he represents. He is still afraid to alienate Republicans: namely, those who elected Donald Trump.
We are still in a pandemic. We still need leadership. And Hogan must not be allowed to forget that he is still the Governor of Maryland — and not on the campaign trail.
Your donation will support the student journalists of Walter Johnson High School. Your contribution will allow us to purchase equipment and cover our annual website hosting costs.
About the Contributor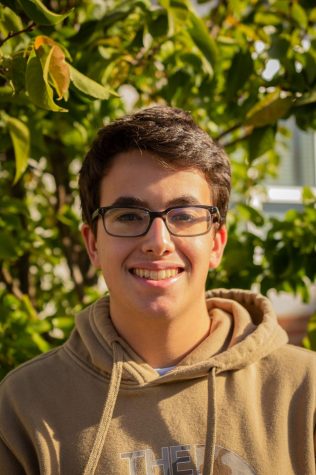 Sammy Peterson, Senior Opinion Editor
Sammy Peterson is a senior at Walter Johnson. He is the Senior Opinion Editor and this is his second year on The Pitch. Sammy's interests include watching...