WJ courtyards house multiple uses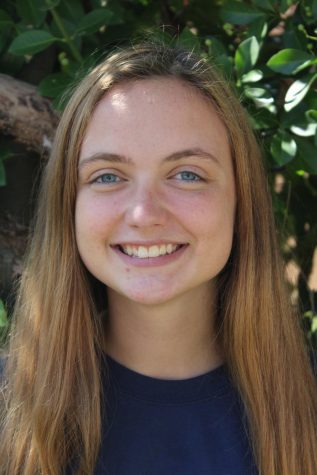 More stories from Kiley Ring
WJ has three courtyards located within the school, all of which are accessible from the main floor. Some students take advantage of the courtyards during lunch; many use this space to relax during lunchtime while enjoying the warm weather.  
Located just outside of the school's auditorium is one courtyard where students find some peace and quiet among the bustling hallways and classrooms. Many students are unaware of the fact that the courtyards are open for use. Students who use the courtyards find that they act as a place for students to socialize with their peers.
New freshmen in the school have already discovered the benefits of eating in the courtyards. When the weather is nice, freshmen Linnea Darius and Luna May eat and spend time with their friends in the courtyard near the auditorium.
"It's outside and we like that because it's much less chaotic [than eating inside]," May said.
On sunny days, the courtyards provide a warm place to catch up with friends and enjoy the weather. They also serve as a place for students to head outside without leaving campus and going out to spend money at G-Square.
"There's not a lot of people who come and eat out here so it's very quiet," Darius said.
The courtyards also serve as a much-needed place to unwind. Spending nearly seven hours straight in the school can be stressful, and that's without counting any after-school sports and/or activities. Having lunch in the courtyard can be a great way for students to destress.
Along with eating outside, students can also use the location as a spot to do schoolwork. Some teachers are even willing to teach in the courtyards. Math teacher Laura Brager finds that teaching students outside could be a fun way for teachers to transform their lessons and get out of the classroom.
"I think that hypothetically, [teaching students outside] would be cool," Brager said.
"[In my class], the kids are writing the whole time and doing math so it would be difficult to do notes but it would be really neat."
There is another courtyard located near the child development classroom where WJ students who are enrolled in the child development class play with the preschoolers that come to the school. The children use this courtyard to learn and play on the playground with the older students.
Although it is an uncommon practice, holding class outside is a great way to get students to get their work done while also being active and getting out of the classroom, so long as the weather is nice.
The courtyards at WJ are little-known areas for students that function as places for socializing, unwinding and even learning.
"I'd be happy to eat and learn in the courtyards; I never really knew people could eat there but I'll give it a try," junior Jackie Maloney said.
Your donation will support the student journalists of Walter Johnson High School. Your contribution will allow us to purchase equipment and cover our annual website hosting costs.
About the Contributor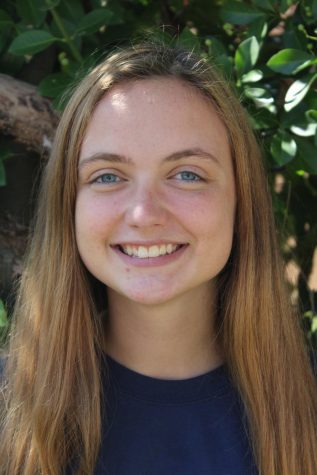 Kiley Ring, Print Editor-In-Chief
Kiley Ring is a senior this year at WJ. She was a Print Feature Editor last year and is looking forward to being a Print Editor-in-Chief on the Pitch!...