Netflix's Shadow and Bone immerses viewers into the Grishaverse
Author Leigh Bardugo's fantasy world — known as the Grishaverse has been adapted by Netflix. The show- named after the Shadow and Bone trilogy- the first books set in this universe. The show Shadow and Bone encompasses characters and plotlines from the popular duology by Bardugo, 'Six of Crows' set in the same world meshing the two separate series together. Breaking down all of the different characters: Shadow and Bone follows primarily Alina, a cartographer as she's thrust into an unknown world of magic and power after her own magical powers are revealed in a time of distress. As well as 'the crows': Kaz Brekker (Freddy Carter), Inej Ghafa (Amita Suman), and Jesper Fahley (Kit Young) a group of (very lovable) criminals who are tasked with kidnapping Alina. General Kirigan or 'The Darkling' (Ben Barnes) a powerful Grisha (Grisha is the term used to describe people who possess magical abilities), Matthias Helvar, a grishahunter, and Nina Zenik, a Grisha, are all also important characters.
Cyiza: With the remnants of recent Netflix adaptations garnered towards teenagers (Fate Winx) still in the back of my mind, I was hesitant waiting for Shadow and Bone, even with how excited I was to get one of my most beloved series on screen. Especially since the show decided to mesh two separate series, one of which I haven't finished, and the other one a personal god-tier level series. But to my relief, the show didn't disappoint, and it exceeded my expectations and turned out to be one of the best YA book-to-series fantasy adaptations that I've consumed. The thing that I was worried the most about when going into the series was that Bardugo's epic world-building and these well drawn out characters that I love, would get lost in the midst of a plotline focused on romance or the weird prologue world that the writers delved up for the crows but I think they did a good job with finding the balance between both.
There were some parts especially in the first two episodes where I could understand how a non-reader could get confused concerning the world-building. The series as a whole was fast-paced, and sometimes I found myself having to refer back to my knowledge of the series in order to place some things. When it comes to Alina and the Darkling's whole story arc, I have to admit I'm a darkling apologist. I don't hate General Kirigan as much as I should, but that's on me. At times though I feel like there was a lot of emphasis on him and Alina, and what was going on with them and not a lot on how semi (very) toxic he is and the whole power dynamic going on between them until the very end of the season where he does this really messed up thing. In the books, the extent of what he did wasn't as bad and I think the series taking it up a notch did a great job at finally showing the lengths Kirigan was willing to go.
One thing that was absolutely perfect was the crows (Kaz, Inej and Jesper), as well as Nina and Matthias and their whole dynamic with one another: that made my Six of Crows fangirl heart so happy. The actors were absolutely perfect and exactly how I imagined each of the characters, Jesper especially. The crows storyline was good, and I loved how it gave previous readers a glimpse of what the characters, especially Kaz, were like before the Six of Crows and for first-time viewers, it was a great introduction that I think will allow for major growth to be shown in the next seasons (fingers crossed). I definitely recommend Shadow and Bone: everyone go stream it.
Chelsea: I went into this show blind, having never read a single Grishaverse novel. Despite their prevalence on the YA shelves, I never felt compelled to pick up a copy of Six of Crows or Shadow and Bone, as they seemed to me like just another hastily-plotted dystopia, attempting to ride on the Hunger Games' coattails straight into a sweet, sweet licensing deal. Besides, I felt I'd outgrown the genre, and wasn't particularly interested in seeing a bunch of sexed-up teenagers who look and act like fully grown adults (because they're all played by 25 year olds) be sorted into arbitrary categories based on hair color or eye shape or favorite animal (whatever souped-up Hogwarts house ripoff the kids are into nowadays) before banding together to overthrow their corrupt government and live happily ever after.
Despite my misgivings, Shadow and Bone had me hooked from the first episode. The worldbuilding was meticulous from the start: Alina's native Ravka very reminiscent of imperial Russia and Ketterdam a clear homage to the Amsterdam of the Dutch Golden Age. These influences grounded the show for me while still being unique enough for the fantasy universe to feel convincingly different from ours. The costuming was done with similar levels of care: the ceremonial Keftas worn by members of the second army were beautifully stitched, especially Alina's sun summoner pattern which looks as though it may have been done by hand.
This show has one of the most perfect casts of any book adaptation I've seen in a long time. Since reading the Six of Crows duology, I've grown to really appreciate the obvious care that the casting team put into crafting this ensemble. The real standout for me was Kit Young's portrayal of Jesper. He stole every scene he was in, and it really felt as though he did his homework, delivering a very faithful portrayal of a dynamic character. I recommend this show to anyone interested in fantasy, whether you've read the books or not.
Your donation will support the student journalists of Walter Johnson High School. Your contribution will allow us to purchase equipment and cover our annual website hosting costs.
About the Contributors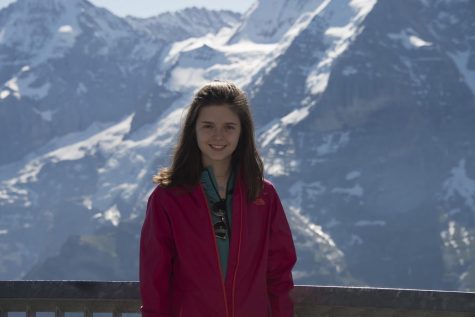 Chelsea Laurik, Print Feature Editor
Chelsea is a senior excited for her second year on the Pitch staff. She also sings with the Madrigals, is co leader of the all female acapella group Vanilla,...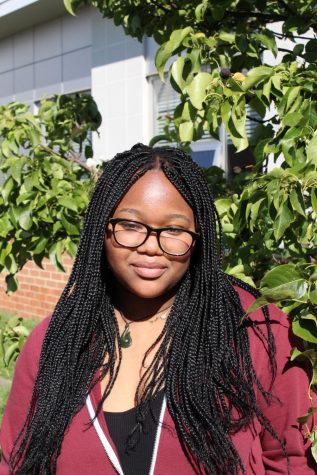 Cyiza Andemambika, Online Editor-in-Chief
Senior Cyiza Andemambika is excited to start her 3rd year on Pitch as an Online Editor-In-Chief. Outside of Pitch she is BSU's secretary, and in her free...