Leadership continues to raise money for P4P throughout February
As the Pennies for Patients (P4P) fundraiser continues through the month of February, leadership continues to strive to raise money, with their goal being $25,000. After brainstorming and taking ideas from past years, the Leadership class split into committees that each took an event to plan and oversee. So far through fundraising they have managed to raise around $1,500.
Popular WJ tradition, Flocking continues to raise money with 'the flock' being passed around each grade.
"[When I found out I got flocked] I was actually really happy and excited when I first noticed. My whole family went outside to take pictures of it and laugh," sophomore Sadie Morgenstern said.
In addition to donating money to the P4P fundraiser after being flocked, students choose another individual in their grade to pass it onto.
"Me and my sister decided to flock Jack Potash because we both know him and he's one of my close friends. I knew that he would donate and keep the flocking going," Morgenstern said.
To continue to raise money, an incentive was posted on Instagram (@getflockedwj) that they would flock a WJ staff member. To vote for a staff member students pay $2 for one vote, $5 for three votes and $10 for ten votes.
Fan favorite, Dodgeball was held on Feb. 3 in the cafeteria after school. Teams for dodgeball were decided by team captains. Participants were asked to bring $5 and through that, leadership collected a total of $35. The committee was surprised by the attendance.
"Even though not many people came, it was still a fun event. Everyone got candy and there was music. We thought the turnout would be better because we sold tickets for a week," SGA secretary Bryan Kibet said.
A couple days later on Feb. 7, Bingo was held in the Cafeteria during lunch.
"We were all really surprised by the turnout being around 30 to 40 people which is pretty good for something so simple as Bingo. For the most part I think everyone had a lot of fun and people got really excited when they were close to winning," sophomore vice president Valeria Lopez said.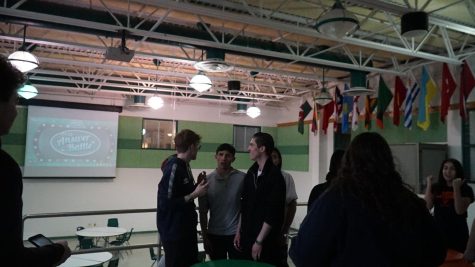 Boards were passed out to participants and numbers were called out by students from leadership. In the end there were a total of four winners.
"I was ecstatic when I won but I was even happier that my money was going to a good cause. I like how leadership created an opportunity for students to be able to donate to P4P and have fun at the same time," sophomore Alexa Buss said.
On Feb. 16, 3v3 basketball was held in the Main Gym. Students entered by filling out a form and were put into random teams. A video of the winning team was publicized on Instagram(@walterjohnsonsga).
Most recently, Family Feud was held in the Student Commons on Feb 21. Participants prior to the event signed up with teams so it made the process easier. In the beginning during set up there were some technical difficulties with the Promethean board, but Leadership didn't let that get in their way. A total of $50 was collected from the event.
"People got really into it like instead of a buzzer people started slapping the table instead," senior Emmy Tzeng said.
On Feb. 23, Leadership held a Mario Kart competition in the Student Commons, which was popular and brought back from last year. As the last few events approach, students and staff are welcome to show support by participating. The last two events to wrap up leadership's P4P fundraising are the Burrito Mile and Wildcats Got Talent, both will be held after school today, Feb. 24. For more updates follow @walterjohnsonsga on Instagram.
Your donation will support the student journalists of Walter Johnson High School. Your contribution will allow us to purchase equipment and cover our annual website hosting costs.
About the Contributors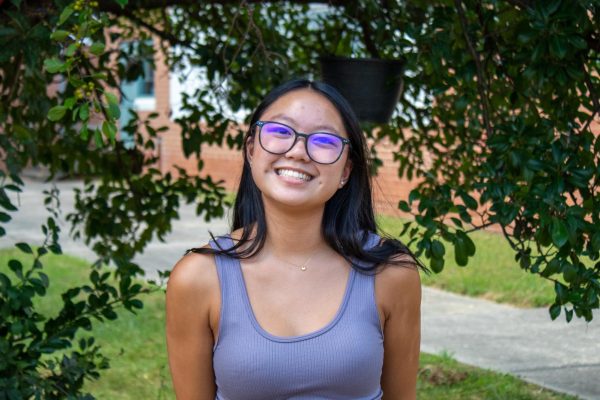 Abby Kee, Senior News Editor
Junior Abby Kee is thrilled to be on the Pitch for her third year as a Senior News Editor. Outside of school, she loves hanging out with her friends and...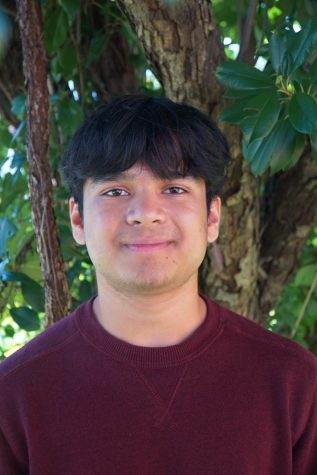 Ishaan Ramola, Photography Editor
Ishaan is a senior, and he's the Photography Editor for the Pitch. He loves to watch movies, take photos and videos in his free time.