Goodbye and good riddance to late rapper Juice WRLD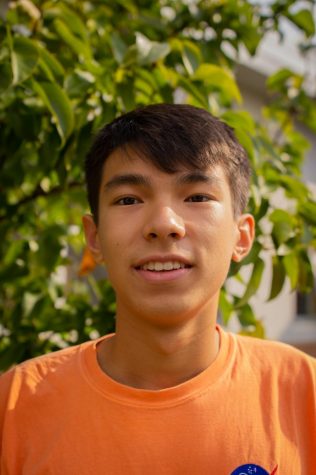 More stories from Arturo Alipio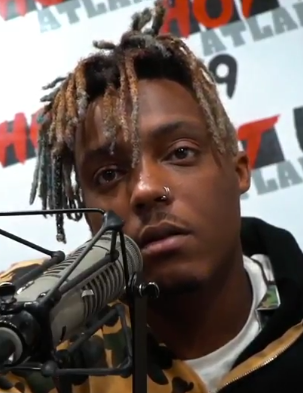 On Dec. 8, 2019, Juice WRLD — legal name Jarad A. Higgins — collapsed into a seizure at Chicago Midway Airport. He was reported to be bleeding from the mouth and was transported to a local hospital immediately. At 2:00 a.m., the time of his plane's arrival, Juice WRLD was alive, but by 3:15 a.m., he was pronounced dead.
Reasons for his death are still being investigated and an accurate autopsy has yet to be released. During a search, a drug-sniffing dog discovered suitcases containing 70 pounds of marijuana and six bottles of prescription cough syrup – a codeine-based drug popular in the US rap scene – plus three guns, metal-piercing bullets and a high-capacity ammunition magazine. Unidentified sources were said to have seen Juice WRLD swallowing "several" Percocet pills before the police search, possibly in an attempt to hide the drugs from the authorities. His girlfriend told agents he had been taking Percocet, an opioid painkiller. The plane's pilot was the one to alert authorities that there were guns on board the flight, which is illegal.
"I was originally mad at the pilot for ratting Juice out, but now I see that it wasn't wise for Juice to swallow all those pills and bring guns on board," senior Jason Li said.
There has been much speculation that Juice WRLD predicted his own death based on lyrics from his past songs. Here are some lyrics from his song, "Legends", which was a tribute to XXXTentacion's and Lil Peep's deaths:
"What's the 27 Club? We ain't making it past 21."
Juice WRLD had just turned 21 on Dec. 2.
"All Girls Are the Same," one of the songs on his 2017 debut EP, included the following lyrics:"Really feel like John Lennon"
Juice WRLD and John Lennon both died on Dec. 8.
This transitions us into the subsequent conspiracy theories. TikTok was a popular platform for such conspiracies to arise. There was a trend on TikTok to fake a seizure to his song, "Lucid Dreams," which just adds to the irony of it all.
"I won't be surprised if [Juice WRLD] faked his death and moved to the Bahamas, just like Tupac did," senior Natan Glazer said.
"My goal is to get overly famous, shine for a couple years..then fake my death," Juice WRLD tweeted in 2017.
Juice's Falcon 900 private jet landed in the Bahamas shortly after his death. Fans like Glazer, are connecting these events to believe that his death was staged.
These are strictly rumors and mostly from hopeful fans who, at this point, believe in anything that would bring back their beloved artist.
"I have seen many different conspiracy theories. Although I would like to believe them, it is clear he is gone and we have to move on," Li said.
Juice WRLD left a huge impact on the music industry. He has released three albums: "Goodbye and Good Riddance" in 2018, "Death Race For Love" in 2019, and collaborated on "Future and Juice WRLD Present… WRLD ON DRUGS." He also had collabs with certain high-profile artists including Ellie Goulding, Benny Blanco and YoungBoy Never Broke Again.
"Lucid Dreams" was one of his biggest hits, which peaked at number two on the Billboard Hot 100 and became one of the biggest streaming hits of 2018.
"[Juice WRLD] was definitely impactful and brought new things to the rap industry. If he had continued with his craft, he could've broken records. It's really unfortunate that he died at such a young age and was never able to pursue this," sophomore Ruby Topalian said.
Juice WRLD had many other projects in the works. There was a leaked feature of his on YNW Melly's "Suicidal" off his new project, "Melly vs. Melvin". He was also prepared to release his new album on his birthday, Dec. 2nd. It was delayed and now we are waiting to see if his label decides to release it regardless.
"I hope his label doesn't release incomplete songs and snippets from [Juice WRLD] as XXXTentacion's label has been doing," junior Ryan Hoffman said.
Juice WRLD was relatively new to the rap scene and still had his entire career in front of him.
"He was an amazing artist and will definitely be missed," Topalian said.
Your donation will support the student journalists of Walter Johnson High School. Your contribution will allow us to purchase equipment and cover our annual website hosting costs.
About the Contributor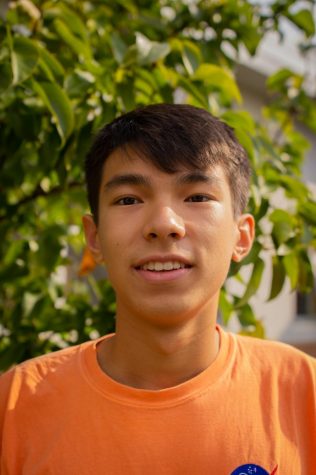 Arturo Alipio, News Editor
Senior Arturo Alipio is a newly-appointed online news editor for the Pitch. This is his first (and last) year on the Pitch and he is very excited to get...