Film industry returns to "normal" operations in the wake of the coronavirus pandemic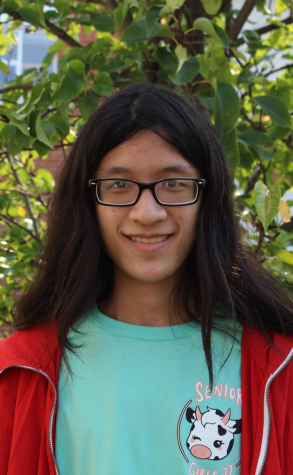 More stories from Ellie Montemayor
By the end of 2019, the movie industry was bubbling with revenue and demand. The top-ten scene was bursting with superheroes and adaptations of classic blockbusters, and Disney held six of those 10 positions with fan-favorite titles such as "Star Wars" and "The Avengers"—as well as a title for the highest-grossing film of all time ("Avengers: Endgame", at over $2.7 billion). At the turn of the new year, film-goers were set to anticipate movies such as "A Quiet Place: Part II" and Pixar's "Onward", picture adaptations of novels like "The Call of the Wild" and "Artemis Fowl", blockbuster sequels from "Fast & Furious 9" and "Godzilla vs. Kong", modern-day revivals of classics in "Mulan" and "Top Gun: Maverick" and innovations like "Candyman" and Christopher Nolan's "Tenet" and countless more in the works.
Then the coronavirus pandemic swept the world, triggering mass shutdowns and production halts throughout the entire industry. Films in production were suspended or cancelled, those in post-production and ready for distribution delayed release and proposed projects never materialized. The industry's economy all but crashed, and countless actors and production staff suddenly found themselves unemployed.
"Fast & Furious 9", "A Quiet Place: Part II" and the second "Top Gun" film delayed release to 2021. Theatrical releases for "Mulan" and "Artemis Fowl" were cancelled, instead streaming on the digital platform Disney+. "Onward" premiered just as the pandemic struck hard in the American continent in early March, cutting off its revenue just two weeks after release. And numerous unfinished projects, from "The Little Mermaid" to "The Last Duel", suspended production when the coronavirus pandemic set the world to a standstill.
Several months into life marred by the coronavirus, the film industry is — like all sectors of the workforce—making its frantic attempt to re-establish itself as a forefront in modern entertainment. As the effects of the ongoing coronavirus pandemic linger into the fall, the film industry attempts to resume its large-scale operations in the COVID era.
However, the risk of infection spread remains high, especially in environments where there are hundreds of people on crew for a single project, and dozens on-set at any one time. To help manage risk, a number of ongoing film projects utilize a "production bubble" method, involving crew members grouped into isolated clusters to limit unnecessary physical interaction. In addition to distancing, working employees must be tested periodically for COVID to be allowed to remain on-set.
WJ students have expressed concerns about the sustainability of such tactics.
"There's so many people working on a movie, all it takes is that one person in costume design to go and get coffee, and the person that made the coffee has COVID… I think they just have to do their best, to follow the guidelines, to sanitize everything. I don't see it really working out that well… you might just see movies getting shut down because someone in their cast got COVID, and now they're testing literally everyone in the movie… and, I think that some point, one of the producers are gonna realize that it's too expensive to maintain this movie [and will] realize that it's not worth it," junior Andres Zalowitz said.
Accordingly, expense is an even more substantial issue now because of the pandemic. There are additional obstacles—from coronavirus testing to housing to PPEs and hygienic products to transportation—that require higher budgets to maintain production. These costs and risks are more manageable when absorbed by high-budget companies but pose a greater threat to independent developers who do not have access to that financial safety net.
As costs ramp up, and as production itself proves an ever-tougher challenge, independent film studios face the struggle of staying on top of already-troubling financial situations while also now juggling the difficulties of work in a global pandemic.
"The MLB does not have a salary cap, so teams like the Yankees will never have to rebuild because their owners have enough money [that] they can sign whoever they want… if the owners are willing to spend the money. When you're talking about a smaller team like Kansas City, they don't have that same type of money, and they… have to hope that they're drafting well and win before those draft picks get too good and leave for a better contract for more money. And I think the movie industry is pretty similar in that case where the big box office pictures are always going to do better than those indie films," Zalowitz said.
Much like indie developers, theaters begin to encounter issues with attracting large-enough audiences to watch motion pictures on the silver screen. As the risk of infection remains high, especially in large enclosed venues where filmgoers continuously breathe recirculated air for one to two hours, once-frequent cinema geeks have now turned to the virtual world to sate their need for entertainment. Streaming platforms such as Netflix, Hulu and the recently-released Disney + have experienced mass surges in their user-base the past few months as filmgoers flock to risk-free viewing experiences.
"Yes, the viewing experience is different as a result of it, but I think that the route the movie industry may be taking as a result of the pandemic allows for… more interaction between the people and the production company as… it eliminates the middleman in theaters," sophomore Jacob Oshinsky said.
This may lead to an industry-wide and possibly permanent shift to more digital entertainment, leaving in-person theaters with declining numbers. While such an option is feasible in theory, a move like that may alienate WJ students—and filmgoers in general—who do not have access to the equipment or reliable-enough Internet connections to allow for enjoyable streaming, as well as those who cannot prioritize a virtual theater experience.
"Movies just became the farthest thing from my mind, yet at the same time they were a major part of how I passed the time," junior Thanh Huynh said.
The enduring effects of the coronavirus on modern entertainment remains to be seen as the film industry continues to regain its footing in the world. As for now, all we can do is await the next film premiere.
Your donation will support the student journalists of Walter Johnson High School. Your contribution will allow us to purchase equipment and cover our annual website hosting costs.
About the Contributor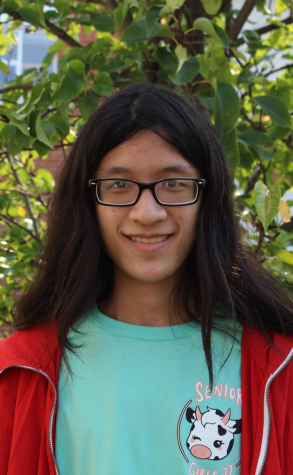 Ellie Montemayor, Senior Arts and Entertainment Editor
Ellie is excited to be this year's senior A&E editor in her second year of The Pitch. She can usually be found reading dusty old textbooks, spending...